Leave your details and we will contact you
One of our recruiters will quickly contact you for a short conversation. Maybe we have a nice job that suits you right away, and if not, we have already gotten acquainted.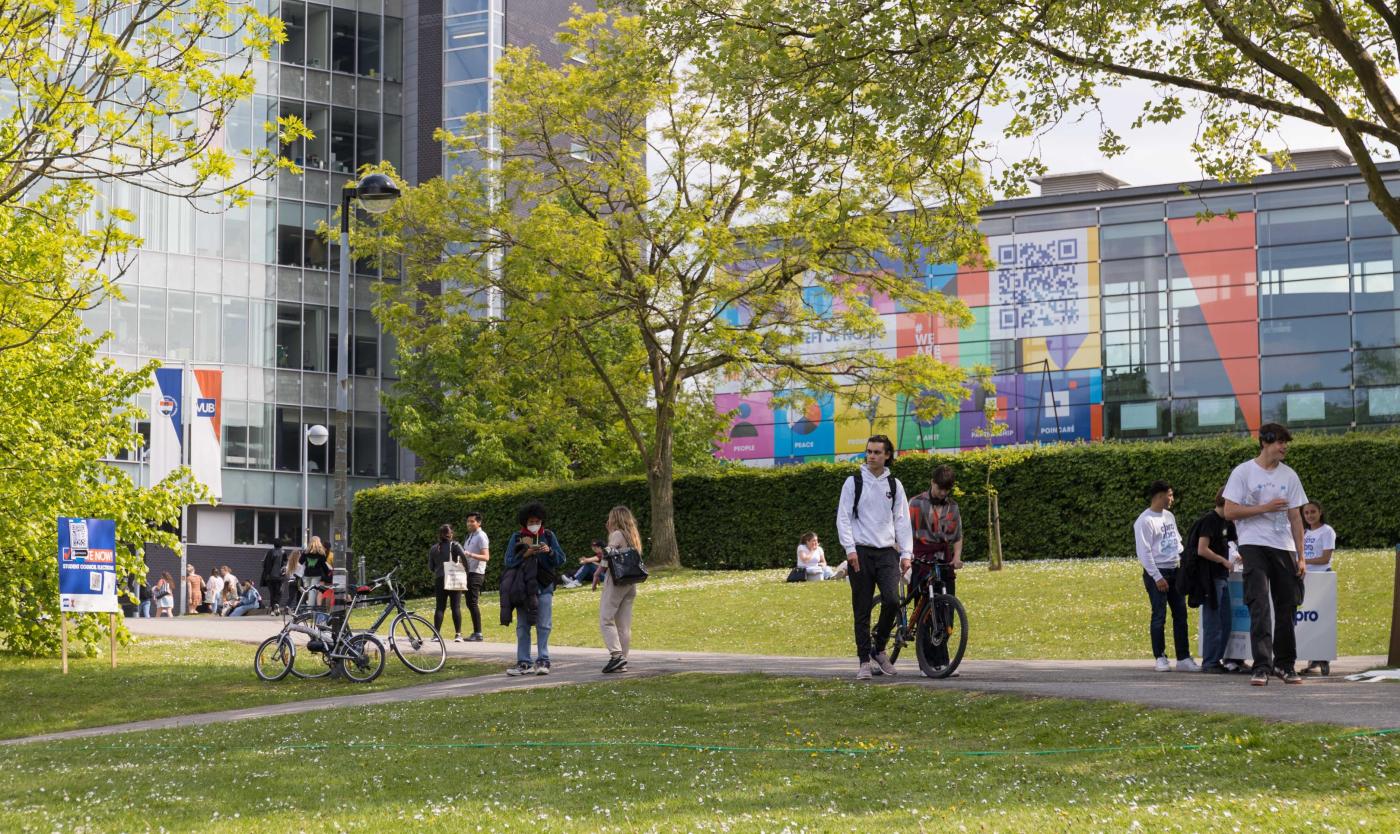 Apply immediately for an open vacancy
View open vacancies HERE. VUB recruits around 300 employees a year. So we are always looking for new colleagues. 
Your profile will be screened by one of our recruiters and who knows, you might soon start in a cool job at VUB. More info about the selection process can be found at the bottom of the page.
5 reasons to apply at VUB
You will join an open, committed and diverse working environment.
You will be part of a fantastic team. People who are 100% their authentic selves with tremendous know-how, each with their own specialisations.
Every opportunity to further develop your competences. You continue to grow and develop in your position, because we encourage lifelong learning through training courses, webinars, conferences, workshops, etc.
We strongly encourage initiative and creativity.
In addition to a great job in a pleasant collegial atmosphere and an attractive gross salary with generous insurances, the VUB offers its employees numerous other benefits (e.g. exceptional leave scheme, reimbursement of commuting expenses, possibilities to work from home, Eco voucher, discounts via Benefits@Work,...)
Applying for a job – how does that actually work?
Our selection process consists of three rounds.
In a first round your cv will be examined and we will gauge your motivation
If this is correct, you can participate in a written test, remotely. This test assesses your technical competences and approach to things.
Do you also successfully complete this test? Then a conversation follows. Your future manager, a number of experts from the field and someone from the HR department check whether your personality and ambitions match the company culture and with the team.
Is that right? Then there will be a contract proposal!
EXTRA TIP – Did you study at the VUB? Then, as an expert by experience, you know what the VUB stands for and how the VUB works. As a member of the VUB community, you also experienced the unique VUB feeling. Dare to mention all this during the oral interview, because it shows that you are a real VUB ambassador!