Student Refugee Programme
The Student Refugee Programme aims to give prospective students a fair chance to start or continue their studies by providing them with the necessary guidance and support before and during their studies.
So far, more than 700 refugees have applied at the VUB. Most of them come from Syria, Palestine, Turkey and Iraq, and study in English-taught Master programmes, especially in Social Sciences & Solvay Business School, Engineering, Languages and Humanities.
The uniqueness of the student refugee programme lies in the principles behind it: the individual follow-up of students, taking into account the complexity of their situation, with diversity and openness at its core
Contact us for more information and guidance about study possibilities at the VUB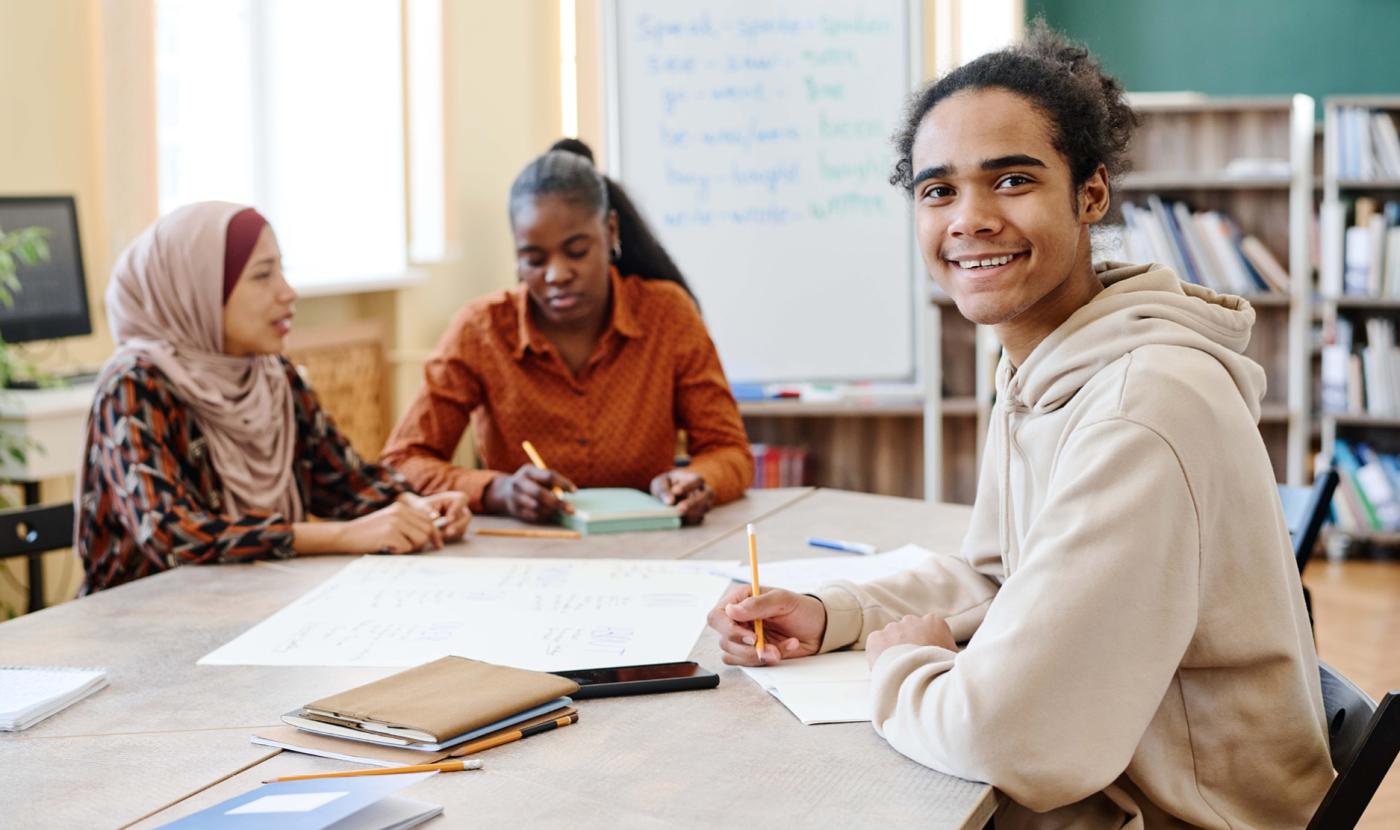 InCAMPUS Preparatory Track
The InCampus Programme, is one of several additional initiatives set in place by the VUB, aimed at facilitating access to higher education for refugees by providing them with the necessary guidance and support to be able to meet all the administrative and academic requirements, and to get fully prepared to enrol in one of the programmes at the VUB.
Immediate enrolment at the university is not always possible because students may not meet the necessary language requirement in the language of instruction of the academic programme and would need guidance and support to be fully prepared and get acquainted with the Flemish education system and student life at the VUB. 
Applications for the Academic Year 2022-2023 are now CLOSED
Learn more about InCAMPUS
In order to apply, you will need to have obtained refugee status (registered to have temporary protection).
You should have completed your secondary school if you are willing to apply for a BA programme OR completed your Bachelor programme if you are applying for a MA programme.
Learn more about InCAMPUS
Applications for the Academic Year 2022-2023 are now CLOSED
Learn more about InCAMPUS
To be accepted into the programme, you must demonstrate a B1 level of proficiency in English.
Learn more about InCAMPUS
InCAMPUS students should be accepted into one of the English-taught programmes in order to join the InCAMPUS programme. Therefore, applicants are invited to choose one of the English-taught programmes at VUB (3 English-taught BA, 33 English-taught MA).
Learn more about InCAMPUS
A year of intensive English language classes to prepare students to take the ITACE language test. The required level to join the programme starts at B1;
Two courses from the student's future bachelor's or master's programme at the university;
Follow up sessions in group or individually to check student progress and answer any enquiries;
Psychological support sessions for students led by an expert psychologist team;
Cultural orientation sessions in collaboration with Agentschap voor Integratie en Inburgering-Bon Brussel;
Info sessions about the education system and VUB services: Study Guidance, Student Platform, Infopunt, Library and Social Services, among others;
The possibility of staying in one of the VUB student rooms on the VUB campus.
Scholars at Risk
In 2011, the VUB joined the Scholars at Risk network (SAR) and thereby dedicated to work at protecting threatened scholars and promote academic freedom. We believe this is our role as a civil society actor in Belgium, in Europe and in the world.
Getting involved is a multi-layered engagement. It implies providing shelter and hosting threatened scholars, raising awareness, publicly taking a stand to protect higher education values and academic freedom, participating to advocacy campaigns, organising events and seminars on campus etc., all with the aim to protect the fundamental values of academic freedom and free inquiry.
So far, VUB has hosted four scholars at risk, from diverse personal and academic backgrounds. They were hosted in research groups in different faculties and departments: Engineering, Education Science, and Sciences.