Afterwork events
Our afterwork events have become legendary. Sometimes on campus, often in Brussels: VUBers never say no to a friendly drink and a chance to socialise after hours. Our alumni – those other professionals we like to keep in touch with – are also invited. Did you know it was our employees who organised these afterwork events? By colleagues, for colleagues. That's the VUB way!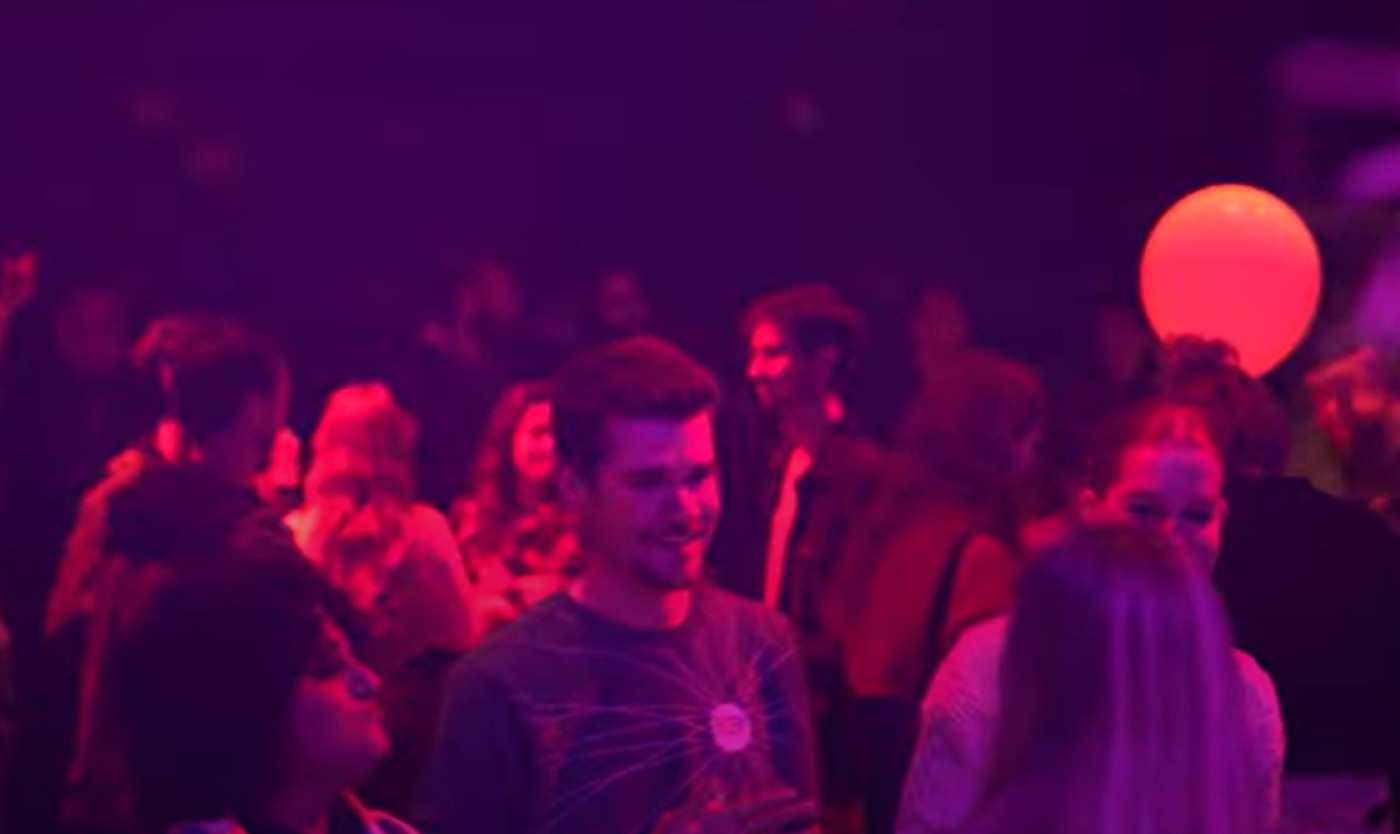 Staff party
Our students love to throw a good dance party. But those who work at VUB aren't to be outdone by those who study here. Our staff, scientists and professors all agree: from time to time, you need a good old-fashioned staff party.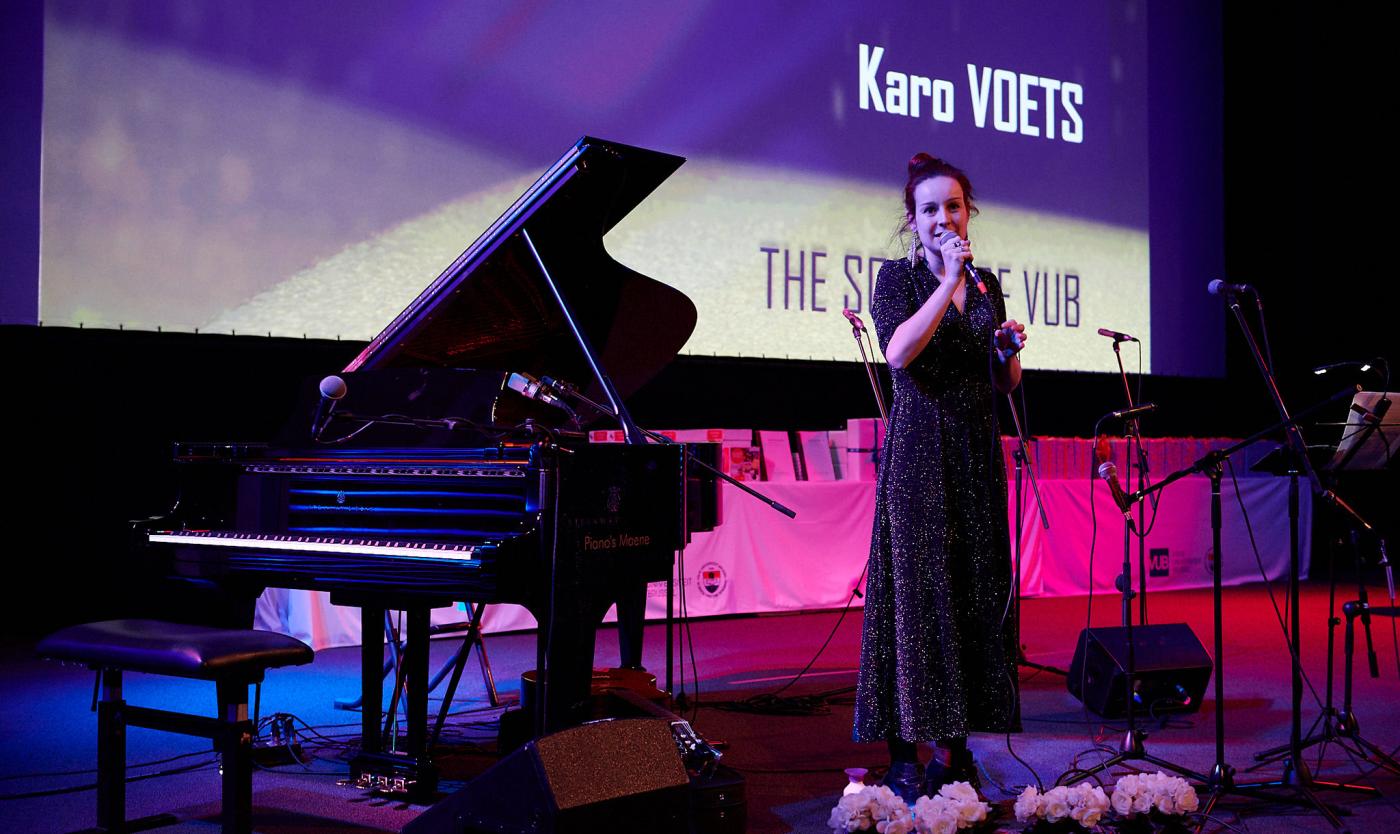 VUB's got talent
Talent sometimes lurks in unexpected places, and we value our staff and academics not only for their professional expertise. At the new year event, they amaze us time and again with their performances. We're always happy to dust off the VUB piano, enjoy some music and singing, and get to know each other a bit better!
Barbecue
With more than 4,000 employees, we're the biggest Dutch-language employer in Brussels, and each year we organise the biggest staff barbecue in the country. Every department and research group comes up with its own theme and cooks its own meat or veggies. It's a huge undertaking, with a great ROI: delicious food, good music and heaps of fun. Basically, a great day, every year at the start of the summer holidays!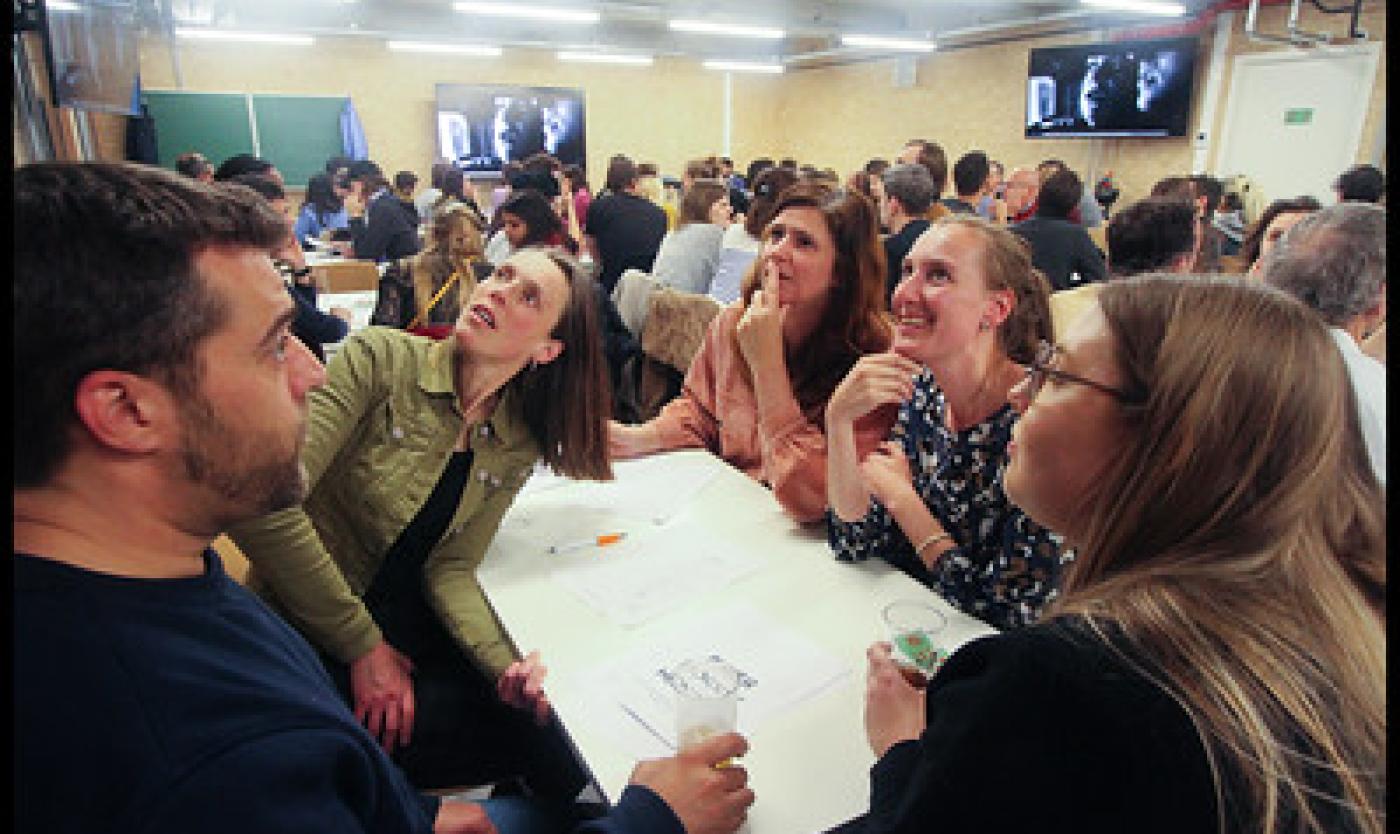 Quiz
In 2023, VUBers organised the first staff quiz. No fewer than 35 teams – a nice mix of academics and staff – took part and competed for the title. Does this success mean there'll be a second edition? That's up to our staff themselves!
Belgian Pride
Every year, alongside our francophone sister university ULB, our staff and students take part in Belgian Pride in Brussels. We march and celebrate to defend gender freedom and diversity, fight stereotypes and break through taboos for the LGBTQIA+ community.
Pairi Daiza
It's not just our staff and academics that make up VUB. Their families are part of the family too. In other words, your loved ones are welcome at our family happenings! As a token of gratitude for the care and commitment staff showed during the tough Covid-19 months, we treated them and their families to a day among the animals at Pairi Daiza, Europe's best animal park, not far from Brussels.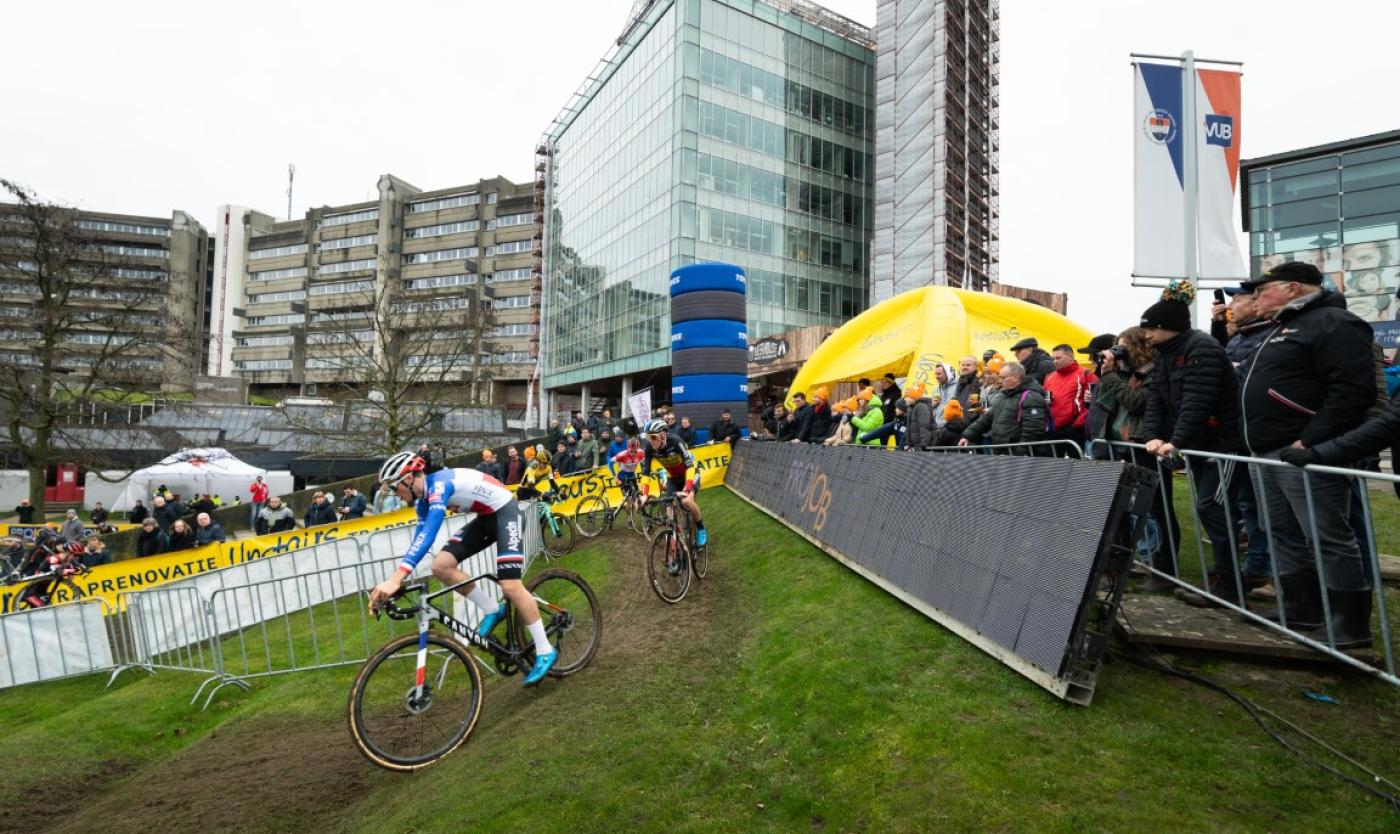 Cyclocross
The Brussels Universities Cyclocross takes place each year on our Etterbeek campus. It's quickly become a fixture in the national cyclocross circuit and is also broadcast on national TV, with our university and campus featured extensively. Members of staff get to experience the event for free and soak up the unforgettable, vibrant atmosphere of this first-class race with their families.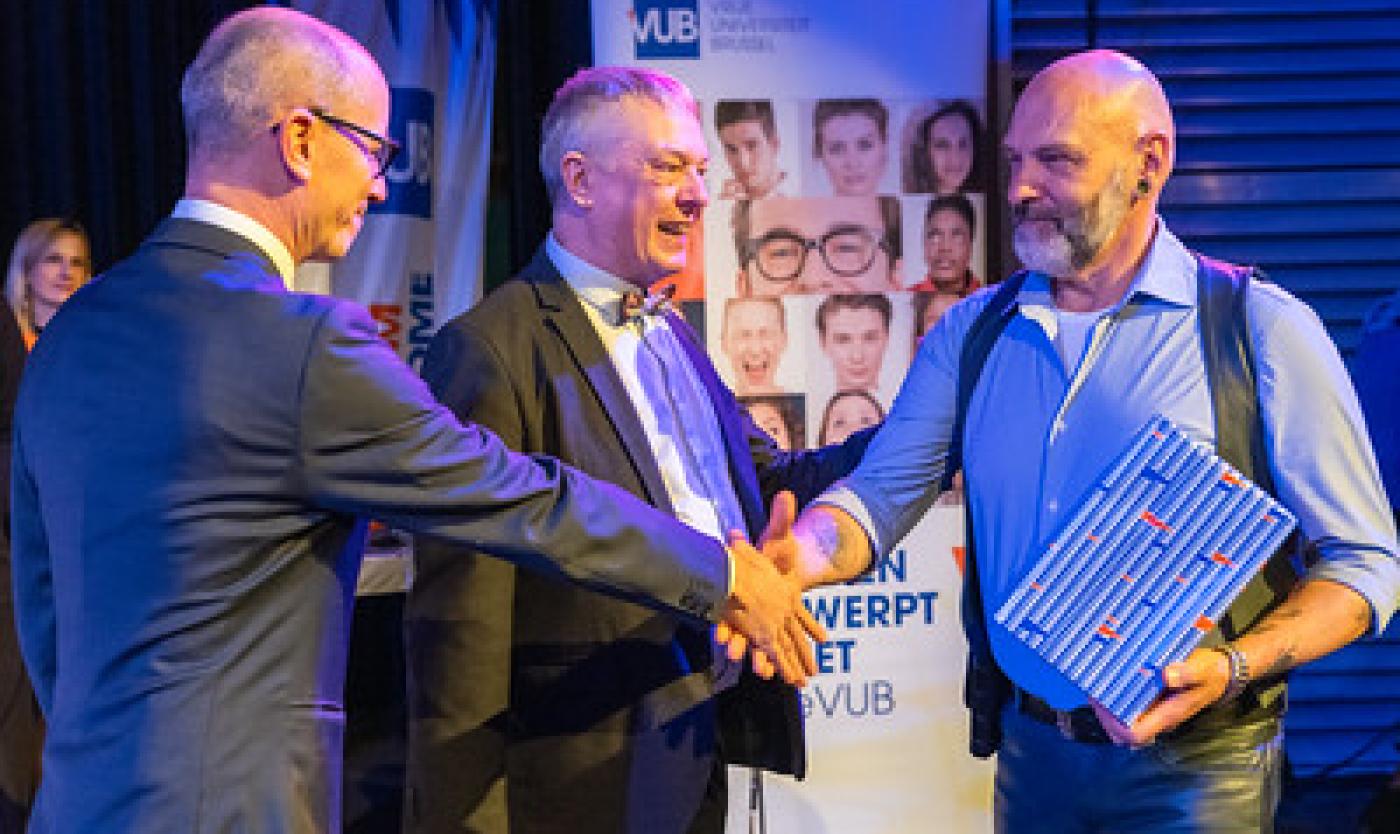 VUB forever
Lots of VUB staff begin and end their careers here. Or they come here after a career switch and never leave. They work here for 20, 30, even 40 years – talk about loyalty. That's why every year we honour those of our colleagues who have chosen to work at VUB for decades, as well as those who are retiring or moving on. They've helped to build our university over the years, and we can't let that go unmentioned!
There's more ...
Moment of compassion
VUB is a large community of thousands of employees, tens of thousands of students and even more alumni. In that community, there are not only moments of togetherness and conviviality, but also difficult times of loss and bereavement. Every year we say goodbye – often too soon – to VUB staff, and we remember colleagues and students we have lost. We do this at our annual moment of compassion.

Want to know more about what it's like to work at VUB?
Wondering who you might meet on our campuses? What fringe benefits you'll get? Our flexible work policy? How much leave you'll be entitled to? What your salary will be? We're not done yet!