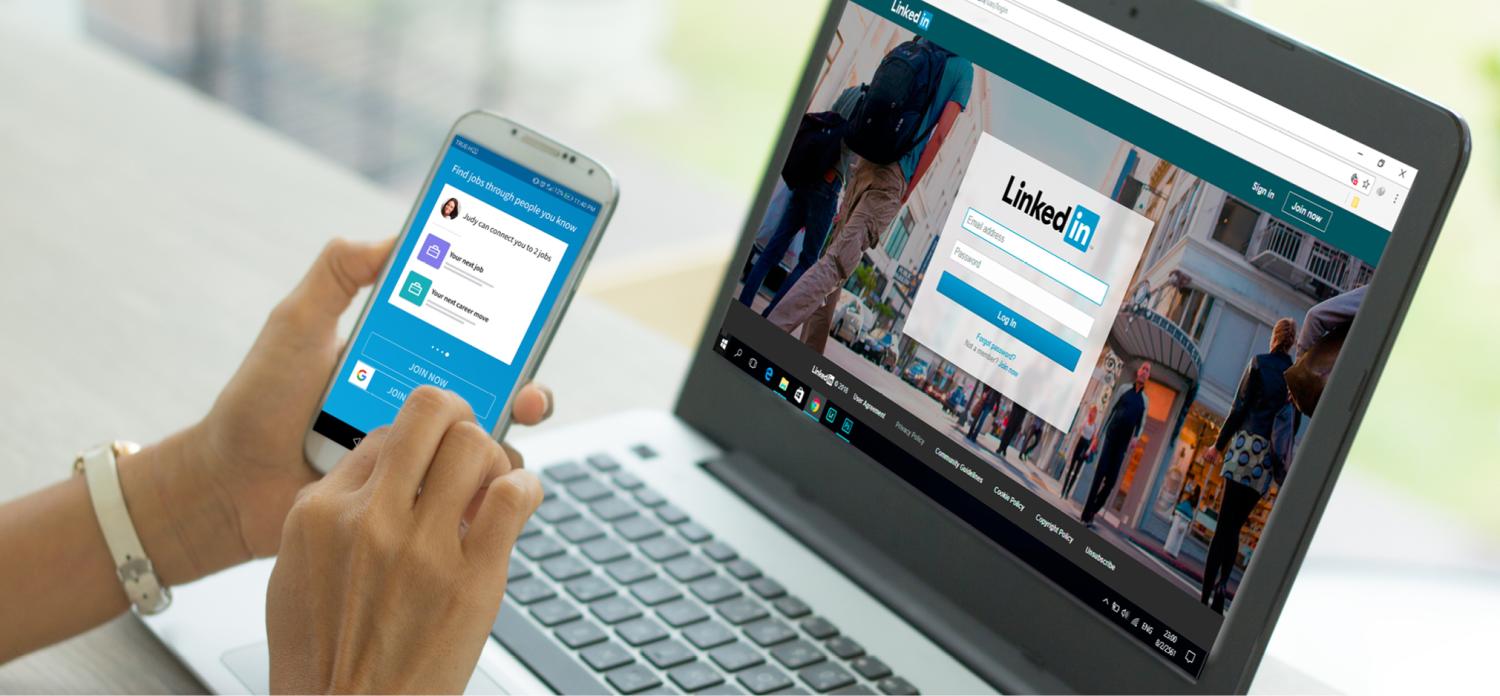 How to create an attractive LinkedIn profile?
It's very probable that a potential employer or customer will look you up on LinkedIn. So, your profile has to make a good impression.
1. Professional appearance
The first thing people look at is your photo. LinkedIn is more business-like than Facebook, so avoid holiday snaps and make sure you present an appropriate, professional image.
2. Reveal your status
Are you "in a relationship" with a company, or is it "complicated"? Use your headline to indicate your current professional status (such as: Economic Sciences student at VUB or seeking a challenge in Civil Engineering). You can also use your headline to promote your expertise (for example: Digital all-rounder with a passion for sustainable business).
3. Share your work experience
As a student, your professional experience is probably limited to internships, volunteer work, or weekend work at the bakery. Nevertheless, it is interesting to divulge these things. You show that you can combine studying and working and that you have certain professional skills. As you build up more experience, you can leave out the student jobs and internships so that your profile focuses on the information that matters most at that moment in your career.
4. Summarise your skills
Besides your education, mention some useful skills. Your language skills, for example, or computer software that you have mastered. You can ask others to "endorse" your skills and thus confirm that you are good at them.
5. Start networking
Start by making a connection with your professors. They have been in your field for some time, have an extensive network, and can help you establish contacts in the sector. Other students from your programme (and from other programmes) are also good contacts to maintain via LinkedIn.
6. Take the initiative
Use your profile actively: when you meet people in a professional situation or at an event, send them a connect request. Has someone visited your profile? Go and have a look. This is how you show that you have noticed each other.
7. Find relevant groups
Join groups around themes or industries that interest you. Show what you have to offer by actively participating in discussions. Or share interesting contributions or blogs directly on your profile.
8. Follow your intuition
LinkedIn is and remains a social medium. So as a digital native, you can feel free to follow your intuition to use it according to the rules of the art: connect, post, like, comment, & share!
Newly graduated? Also check ...