Why study at VUB?
You are about to make a major decision. Not only do you have to choose what to study, from a huge range of courses, but you have to choose where. Because the city you study in and the university you study at largely determine the friends you make and the knowledge you take to the professional world. We give you 10 reasons to begin your future at Vrije Universiteit Brussel.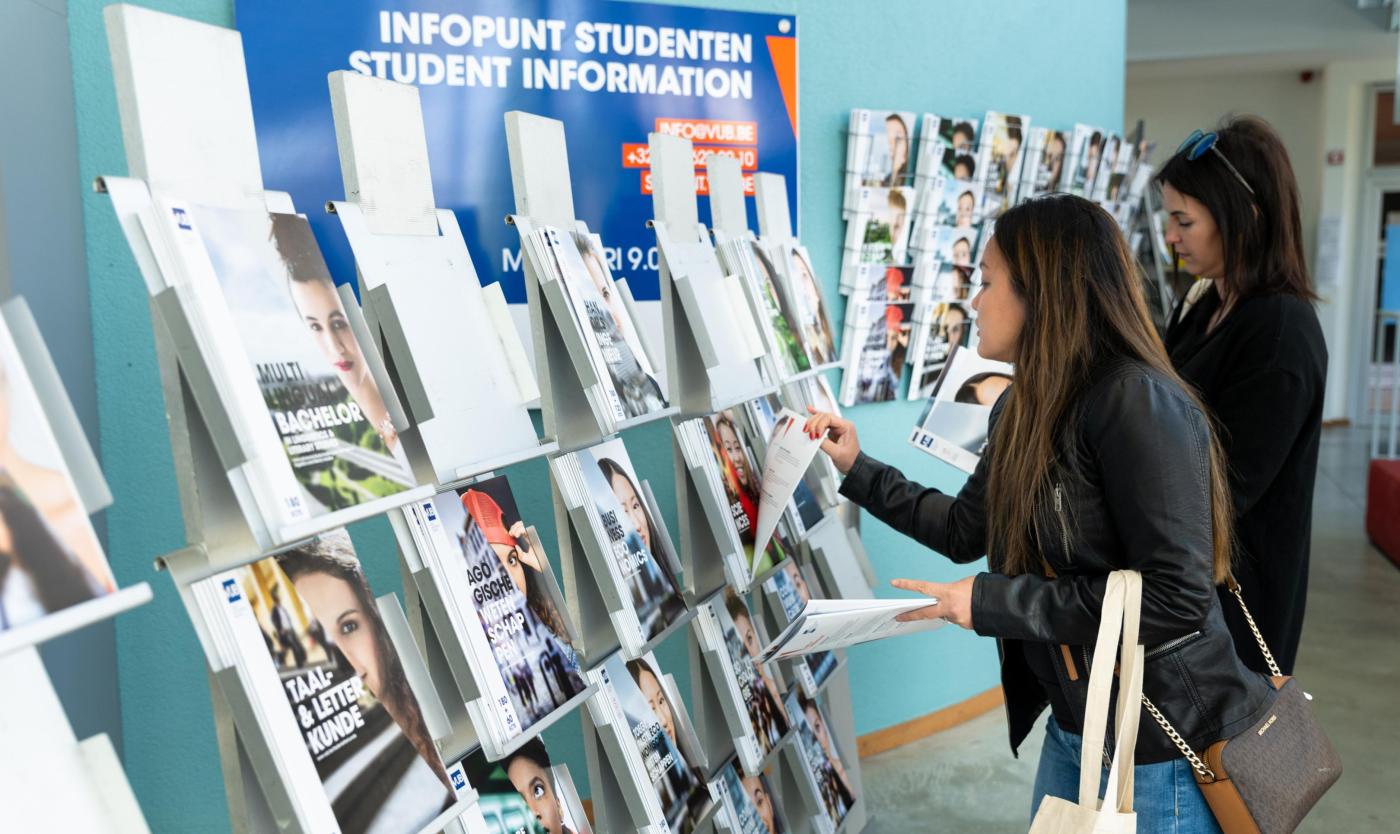 SOS Study selections
You want to make the right choice. Find out more via our study guide, study activities, brochures, preparation activities and preliminary tests.
Enrol at VUB
You want to enrol as a new student at the Vrije Universiteit Brussel or as a current student? We will gladly help you with the different steps of the enrolment process, explain the admission requirements and deadlines and show you the programme for the start of the new academic year.