A unique open-air museum on the VUB Main Campus
The start of more art on campus
Over forty years ago, the VUB Alumni Association donated its first sculpture. 1980 marked the start of the collection of outdoor sculptures at the Humanist Sculpture Park. The goal of the Alumni Association was, first and foremost, to make the university grounds a more beautiful place. Since VUB split off from the ULB in 1969, various functional, grey buildings have been erected on the former military training grounds in Etterbeek. During those early years, little attention was paid to the development of the surrounding area. That changed with the installation of the first open-air sculpture.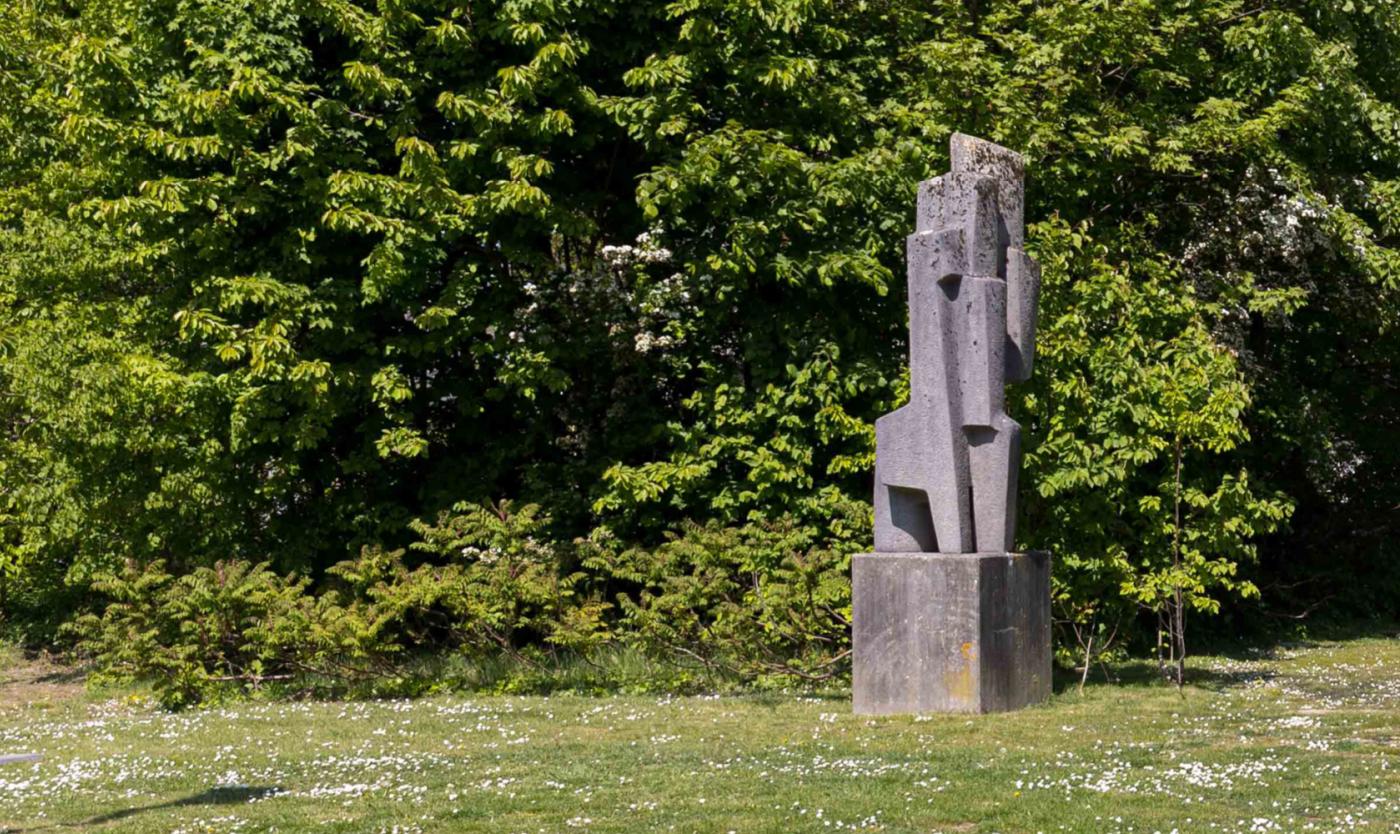 Permanent sculptures
A humanist touch
The collection of open-air sculptures is still being expanded to this day on the initiative of and thanks to the expertise of Professor Emeritus Willem Elias. During his career at VUB, he strived for more art on campus. Over the years, this resulted in a university sculpture collection with a humanist touch. The artists whose works are exhibited at the Humanist Sculpture Park not only resonate as influential names in Belgian art, they are also considered genuine freethinkers. Through their art, they express principles such as freedom of inquiry, liberalism, science, democracy, friendship and compassion.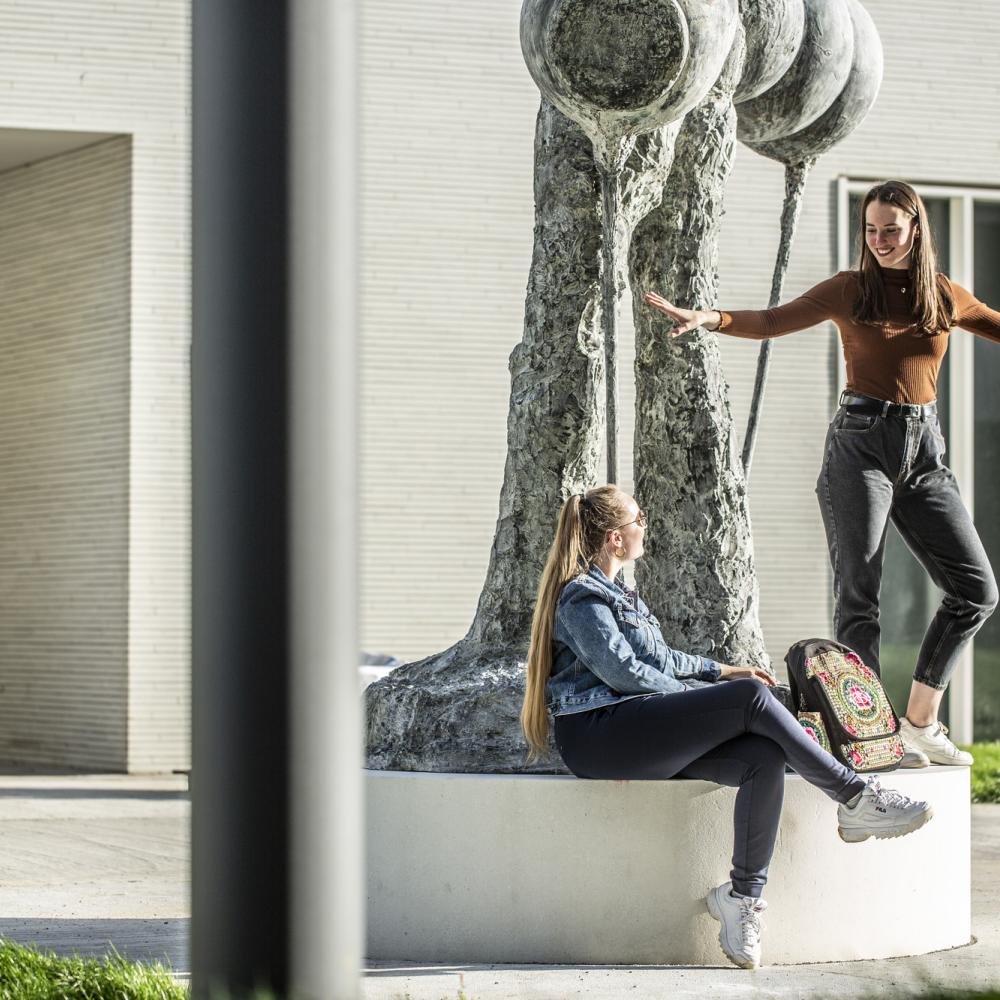 A sensorial experience
Exploring art in the open air stimulates the senses in a way that cannot possibly be replicated in museums or gallery spaces. A confrontation with open-air sculptures can never be experienced twice in the same way. Think of the changing environmental conditions such as the seasons and the weather, which literally place the art objects in a different light each and every time. The freedom of the spectator to move around the sculptures and view them from different angles also results in a free play of alternating impressions. In other words, this is no ordinary museum visit.
The permanent sculptures
Discover all permanent open-air sculptures, their location, and the message they convey. This overview shows the fourteen sculptures chronologically, based on their date of installation on campus, thereby forming a visual timeline of the creation of the Humanist Sculpture Park.
Plan your visit 
The Humanist Sculpture Park is open 24/7 and can be visited free of charge. 
Parking is available and the area is wheelchair-accessible. 
VUB Main Campus
Pleinlaan 2
1050 Elsene
Information about the sculptures
Each sculpture is accompanied by a QR code that gives access to an audio fragment. You can play it on your smartphone to discover the stories behind the sculptures. We recommend that you bring headphones for a more comfortable audio experience. 
Want to take a personal tour?
Request a tour from Bjorne.