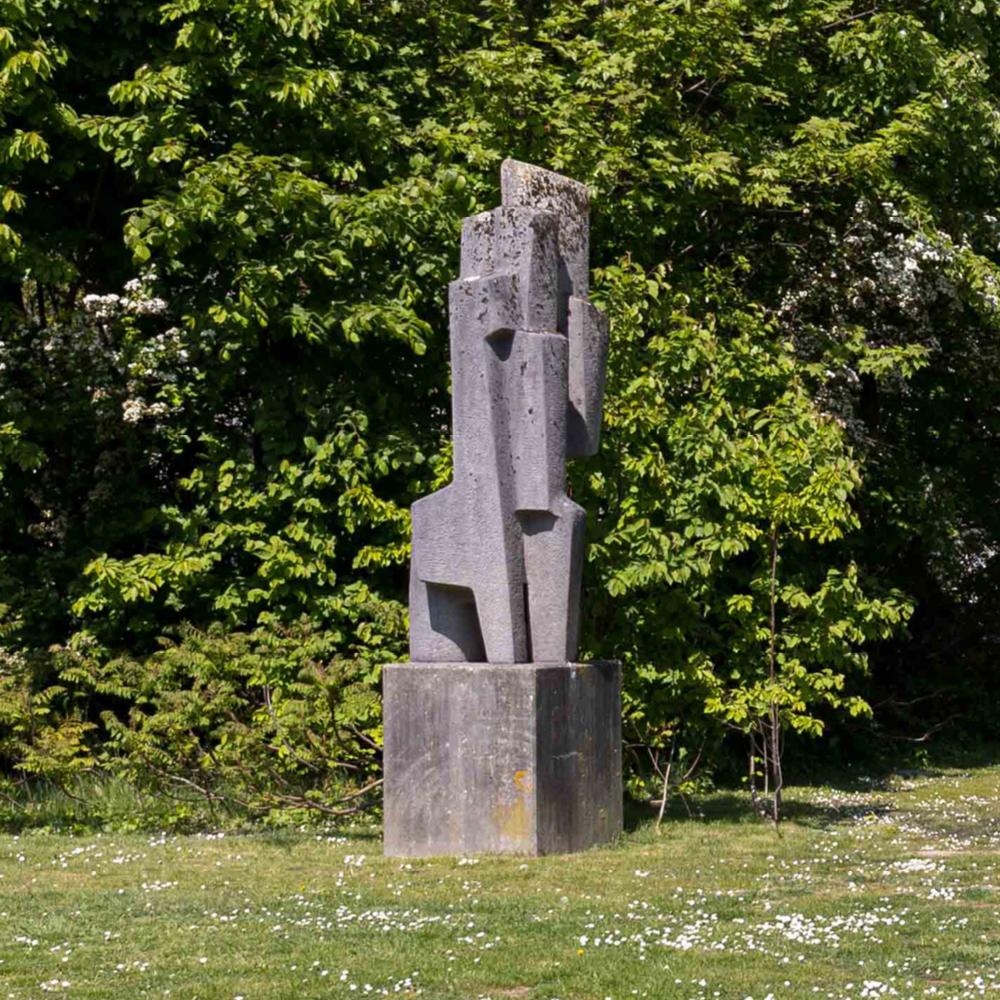 Georges DOBBELS (°1910, Menen - †1988)
Title:  No title
Year: 1980
Material: Euville stone
Dimensions: 300 x 100 x 100 cm
This untitled work of art was installed in 1980 as the first open-air sculpture on the VUB Main Campus. Today, the university grounds are brimming with art, but this was not always the case. It was the Former Students' Union (OSB) that came up with the idea of embellishing the campus with art. The Alumni Association and its members donated Dobbels' untitled sculpture to VUB to celebrate the university's 10th anniversary. This marked the beginning of the unique collection of open-air sculptures on campus, which today consists of 14 permanent sculptures.  
This sculpture symbolises the growing power that results from the confrontation of opposites and points towards the sky. The harmonious volumes also create a visual game of light and shadows that is projected onto the surroundings under the influence of the weather conditions. A piece that you will want to admire time and again.
Plan your visit 
The Humanist Sculpture Park is open 24/7 and can be visited free of charge. 
Parking is available and the area is wheelchair-accessible. 
VUB Main Campus
Pleinlaan 2
1050 Elsene
Information about the sculptures
Each sculpture is accompanied by a QR code that gives access to an audio fragment. You can play it on your smartphone to discover the stories behind the sculptures. We recommend that you bring headphones for a more comfortable audio experience.