Living in rooms
Are you considering staying in rooms during your studies? A great idea, because you will learn to look after yourself and get the most out of your time as a student. As a VUB student you can find a room in 3 ways: you can rent a VUB room on or near your campus, you can stay in a student residence belonging to one of our partners or you can find accommodation through the private rental market.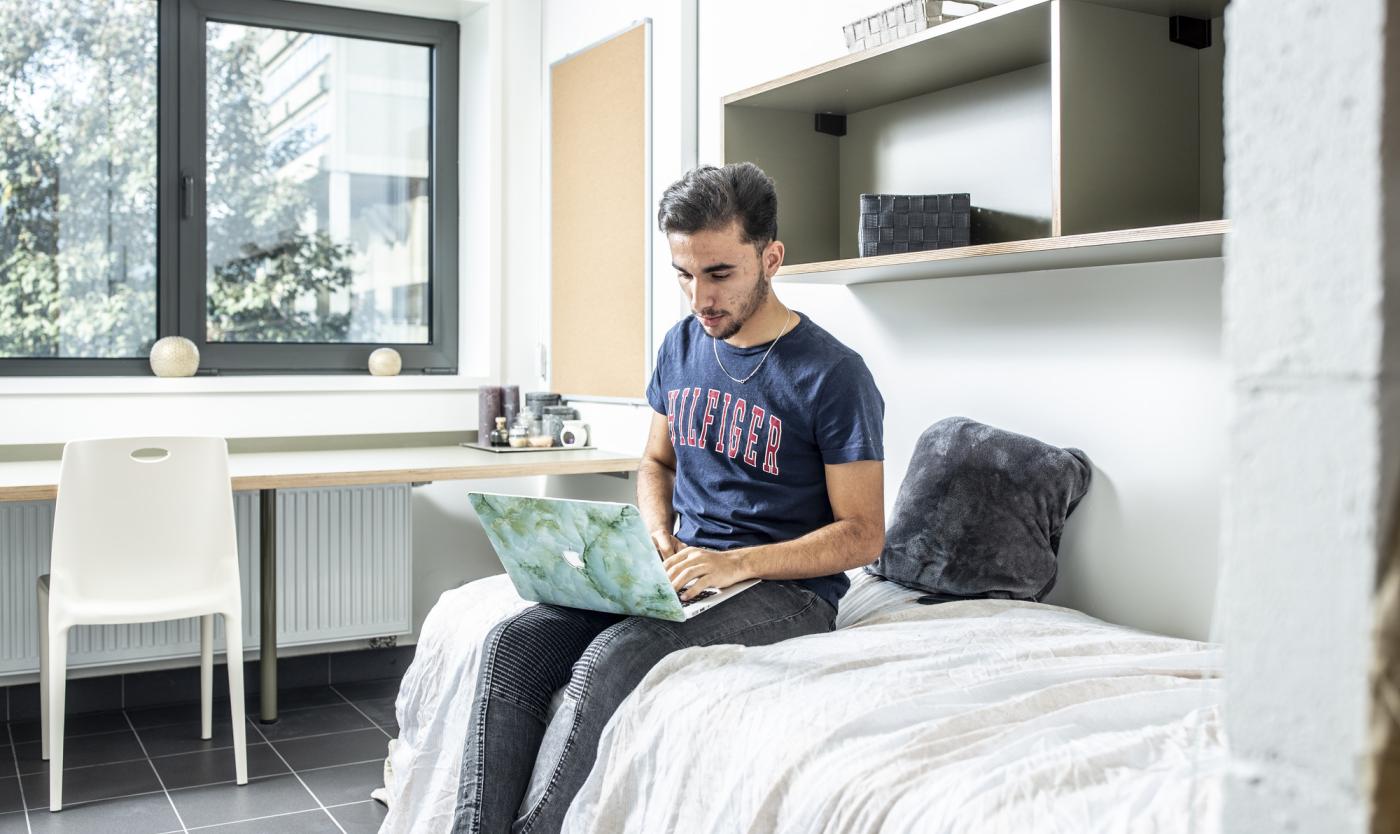 Student life
Do you want not just to study, but to make lifelong friendships at university? Then at VUB you've come to the right address. We have a rich tradition of student folklore, student parties and events, an extensive sport and culture offering.... All within walking distance of where you take your lessons. And don't forget: there is adventure just around the corner outside the campus.  
Study areas
We want everyone to feel at home on our campuses. Not only during lessons, but in between. Do you have a free period? Looking for a quiet place to work? Or do you need to prepare a group task? We have set up many study areas on the VUB Main Campus and VUB Health Campus. Our online tool allows you to reserve a place.