Overview study spaces
Fewer classes on campus, more gap hours or online classes in between. Where can you go? Good news: VUB offers study spaces on both VUB main Campus and VUB Health Campus.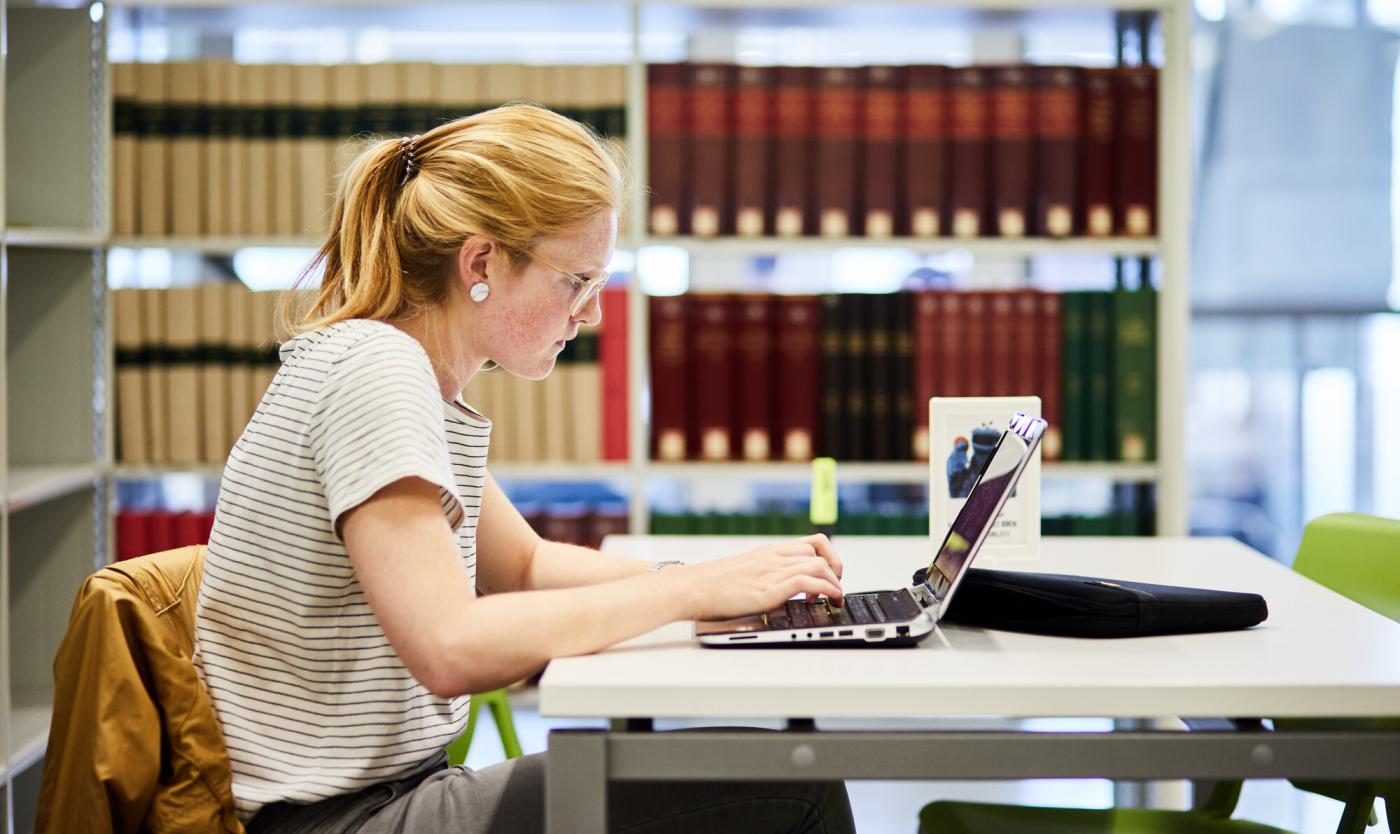 The library is Etterbeek is open every working day. No reservation needed.
The library in Jette is open every working day.
Monday till Thursday: 9 AM - 6 PM
Friday: 9 AM - 5 PM 
For whom?
All VUB- and ULB-students with a VUB e-mail address can make reservations, but the study places are mainly meant for:
Students who don't have a quiet study place available at home.
Students who need a place on campus due to socio-emotional, familial, psychiatric or medical circumstances.
Students who need to combine an on-campus class with an online class and don't have enough time to go home or to their dorm.
Reservation
Reservation is sometimes necessary! Some study spaces are only available with a reservation. Looking for a space last minute? No problem! You can book an available space that's immediately available.
Reservations are made via the Affluences tool, also available as an app on your smartphone or on your computer.
Reservation rules
You can reserve a place from one week in advance, up to the moment of booking.
You can only book a space for yourself.
After every reservation through Affluences you will immediately receive an email in which you have to confirm your reservation within 2 hours. If you don't, your reservation is not valid.
You don't need your space anymore? Cancel your reservation at any time, through the confirmation e-mail.
 
Confirming your arrival
Upon arrival at your reserved study spac, you confirm your presence. This can be done in two ways:

Upon arrival, you scan the QR code that hangs in the study room.
You open the validation page of the Affluences website on your computer and type in code VIH1.

Please note:

You can only confirm your presence 10 minutes before your reservation time.
If you do not confirm your presence, the space you reserved will be cancelled after 20 minutes. It will then become available again for another student to reserve.
Terms of use
You (only) use the numbered seat you reserved.
You disinfect your table + chair yourself, both before and after use of your study space.
You place your student card visibly on the table.
Furniture must not be moved.
You keep the study space clean (take rubbish with you or put it in a bin).
You respect your reservation time and make sure to clear the space in time for the next student to arrive.
You respect the opening and closing times of the location.
You keep it quiet so everyone in the space can concentrate.