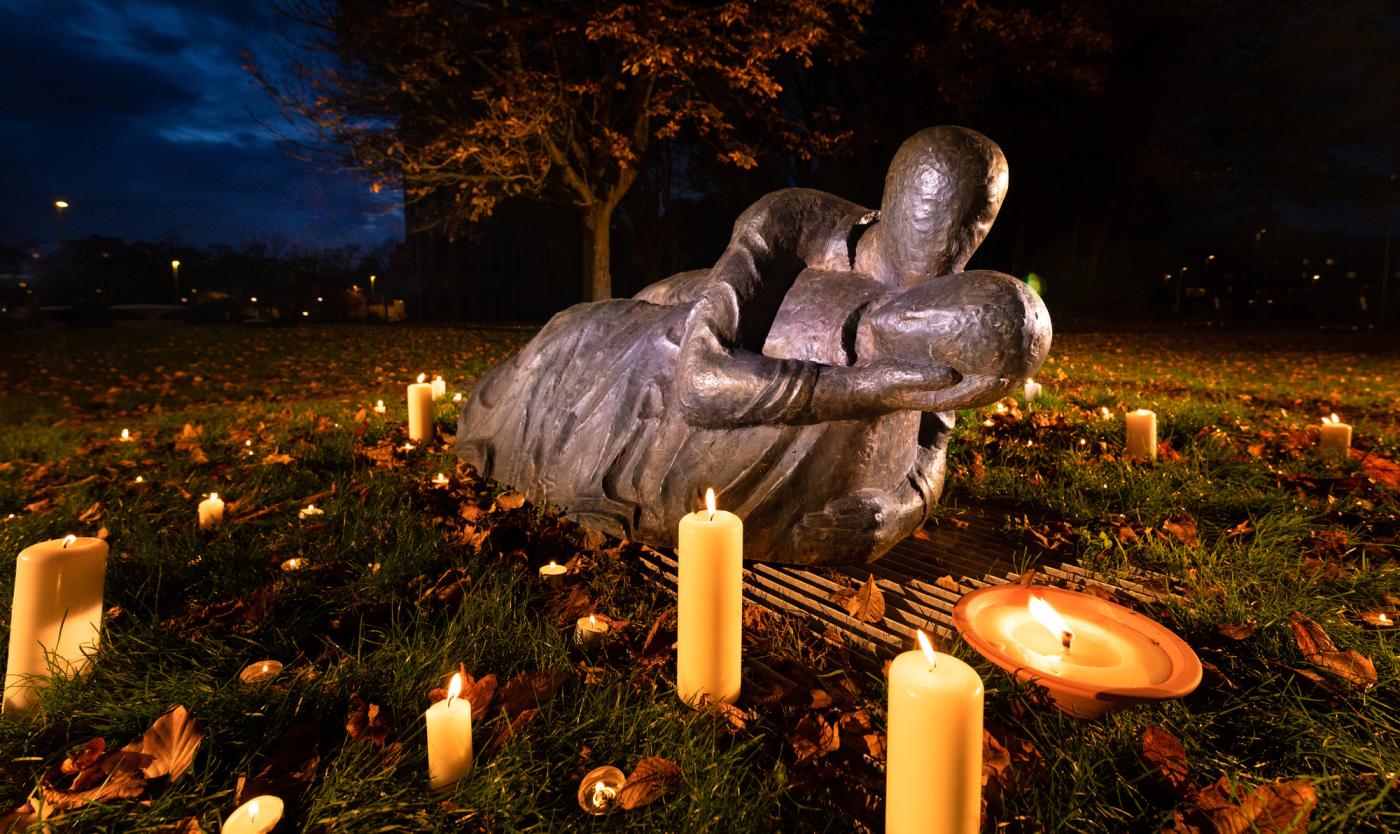 The Monument of Comfort, a place of silence
You do not not find consolation in the hectic of everyday life. Students and staff who need contemplation or a comforting conversation at a difficult moment can find a quiet place at the Monument of Comfort. The monument was unveiled on 19 November 2019, during a ceremony at which the declaration of intent to make the VUB a compassionate university was signed. The statue represents a person covering someone with a cloak: a gesture of support and sympathy. Here, the university holds an annual 'Moment of Comfort' to which all VUBers are welcome.
Consoling actions
Compassion is a human trait. Yet sometimes we take someone's suffering more lightly than we'd prefer. Support and sympathy can be expressed in many ways. Through activities and actions, we want to make everyone at VUB aware of this.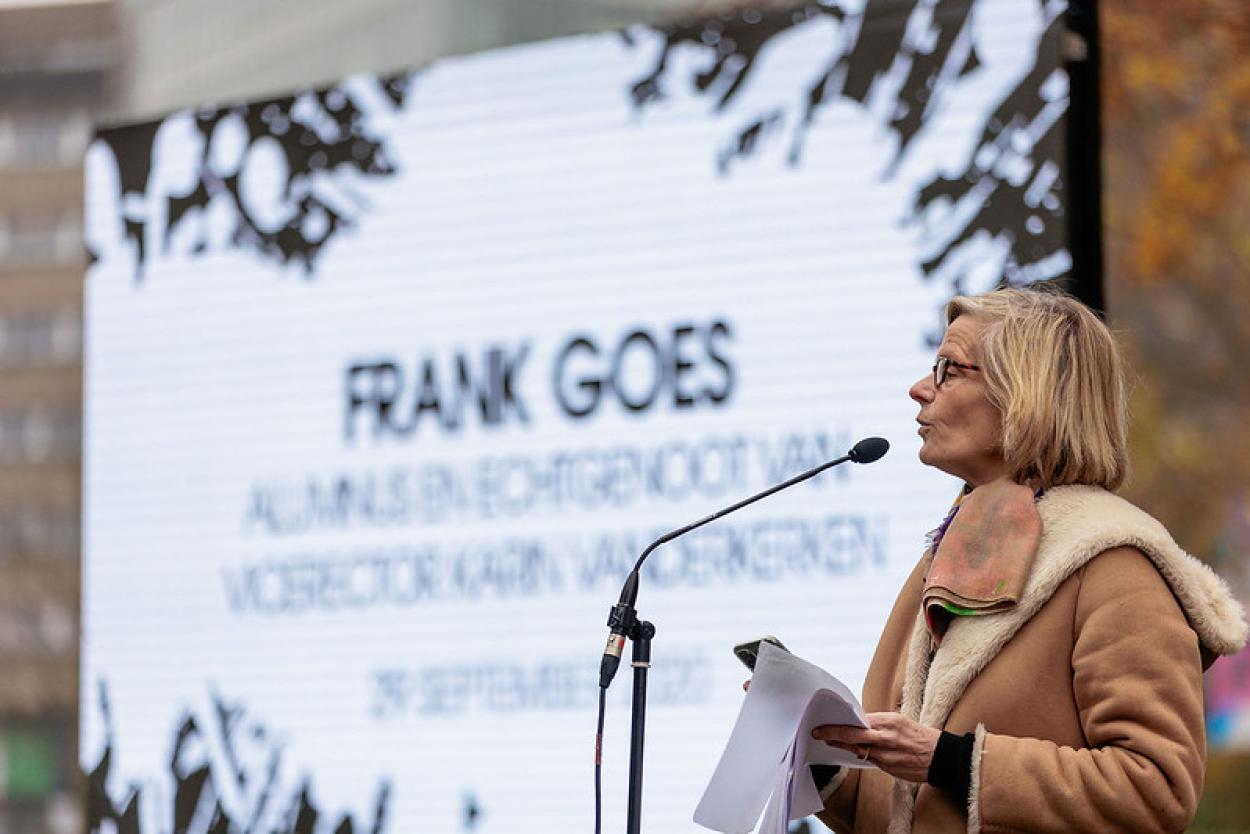 Tangible initiatives
As a compassionate university, we want to be attentive to all those going through difficult times. In order to make our community aware of this, we organise awareness campaigns, produce guides and manuals and carry out relevant scientific research.  
Survival Guide for students
To help our students during the corona epidemic and to show them ways to cope with negative feelings, our Student Counselling Service published a survival guide. It is still useful today.
Our expertise centre
Our expertise centre COCO wants to play a pioneering role in the development, implementation, and evaluation of the Compassionate Communities model in Flanders, Belgium, Europe, and beyond.
Button/Link: To the website of the expertise centre
The VUB register of condolences
A place for those who wish to share a message of comfort or a beautiful memory with the family, friends. and acquaintances of a deceased member of the VUB community.