Campus facilities for all
Our campuses are a city within the city. Culture, sports, food and drink, accommodation, doctor visits, event organisation, childcare, sending a parcel, job hunting: you have access to all of these services - and more - all within a stone's throw of each other.
We open our facilities to the community as much as possible, because sharing is caring. After all, besides education and research, social service provision is another of our university's important missions. VUB doesn't want to be an ivory tower: everyone is welcome to discover our campuses and their facilities.
What does our campus offer?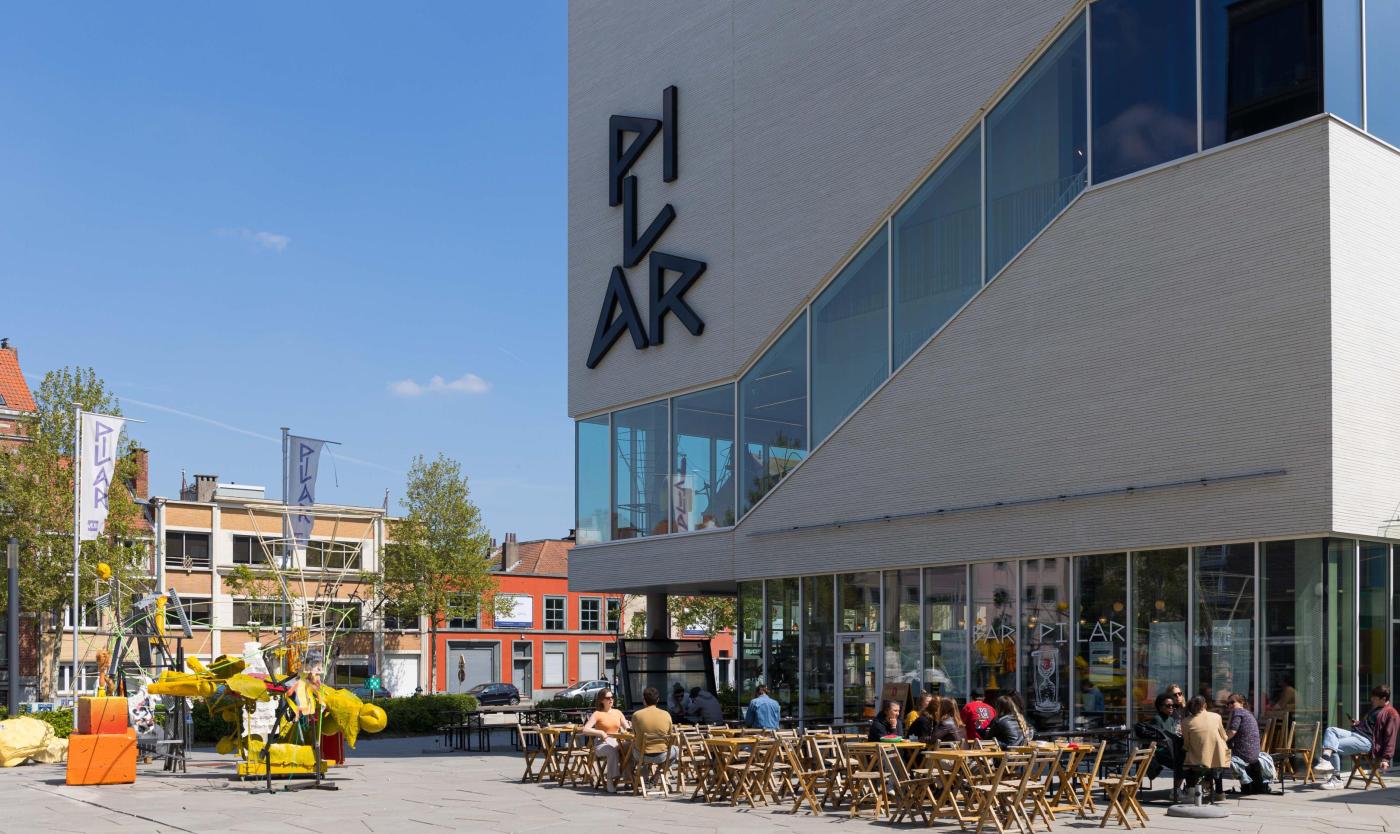 At VUB, our campuses breathe culture. Pilar - the cultural hotspot on the VUB Main Campus - allows you to indulge in a cross-fertilisation of art, science and entrepreneurship. This cultural centre and art laboratory hosts performing arts, music and exhibitions, for and by the university community. Keen on more culture? On our campuses you will find a fully-fledged sculpture park and some architectural gems. To discover green gems, you can walk our Living Campus Walk.
Our daycare centres in Etterbeek and Jette take care of more than 180 children every day. All children are welcome, but priority is given to children of students and staff members of VUB, Erasmus Brussels University of Applied Sciences and Arts, and the UZ Brussels, the university hospital of VUB.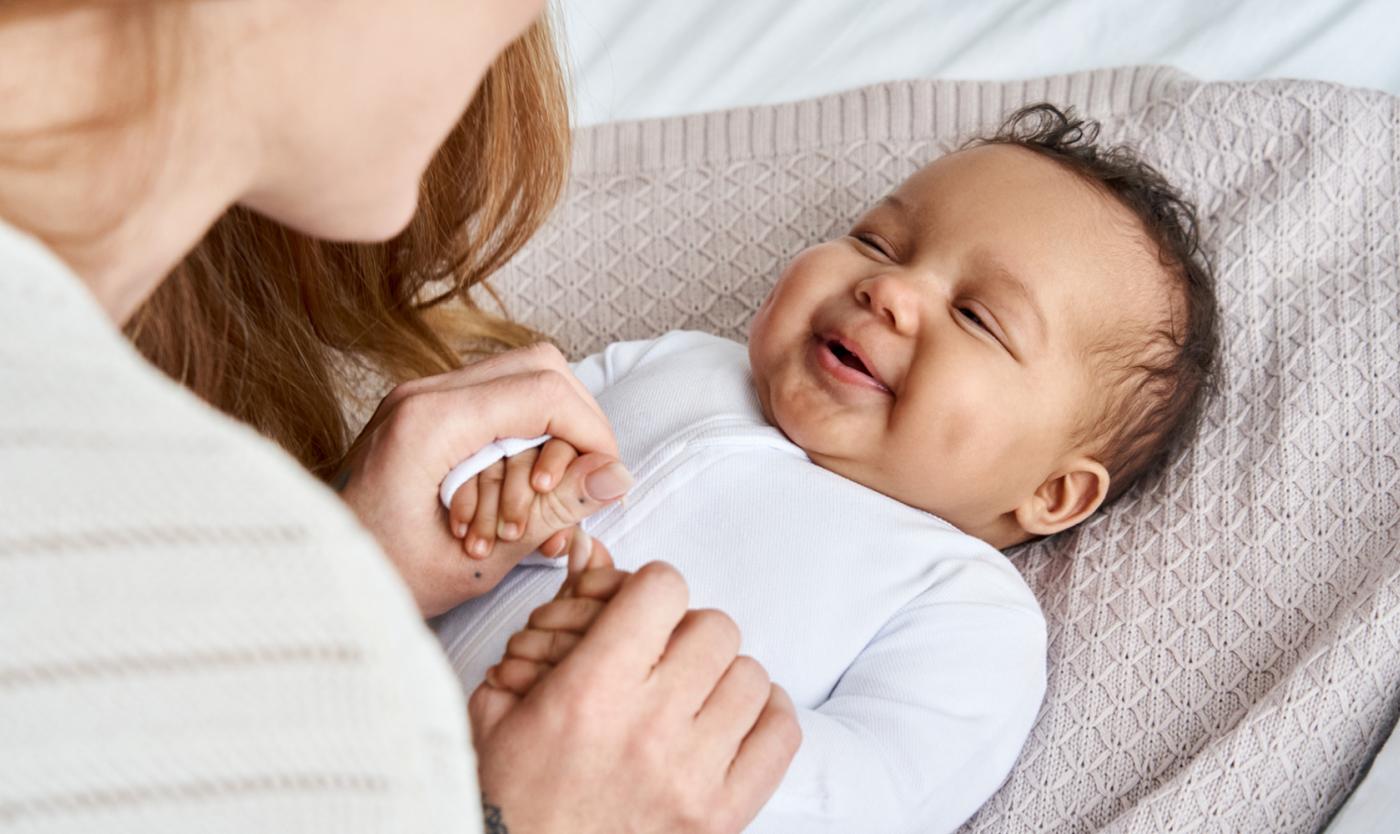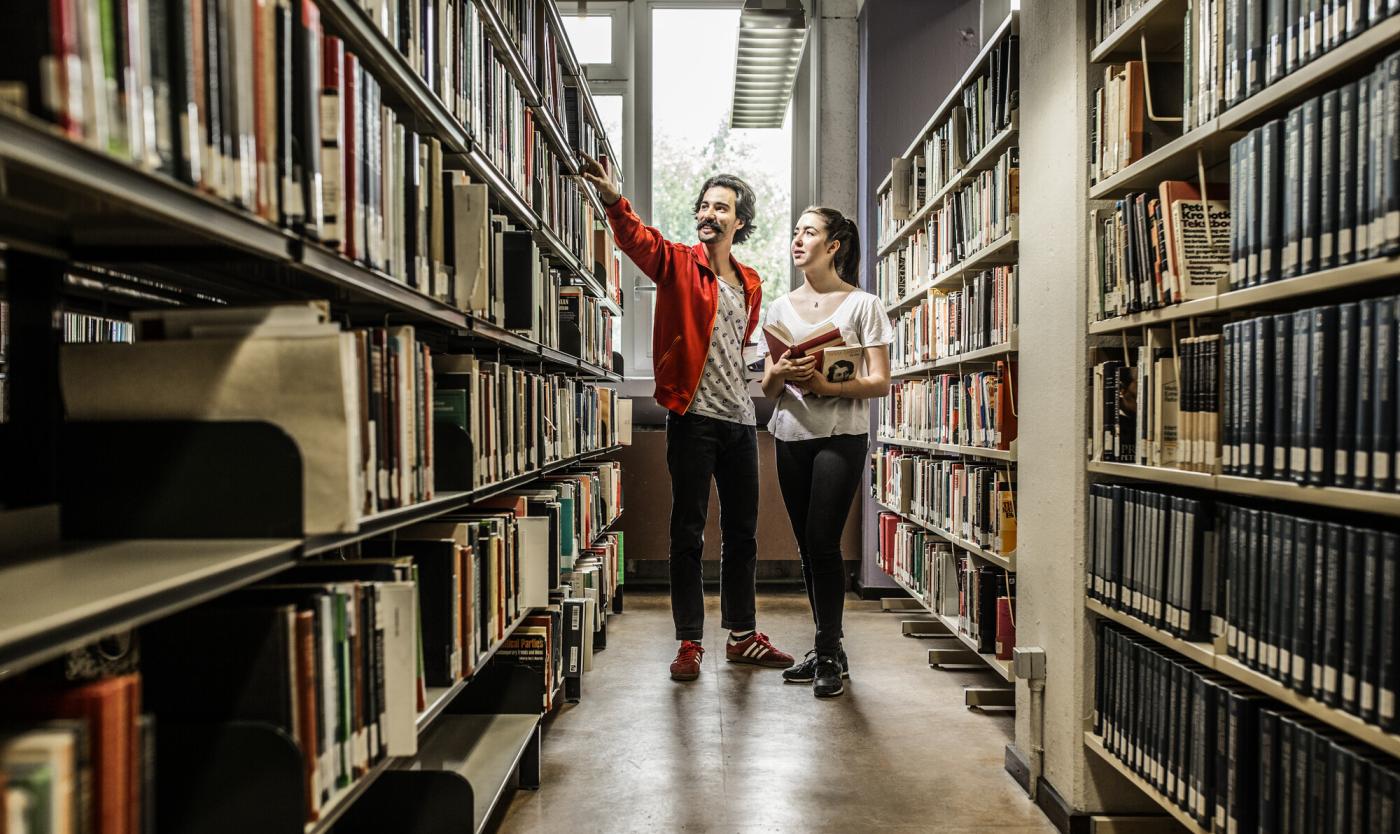 Come and browse our extensive collection of newspapers, books and articles in the university libraries. You will find all the information you're looking for both in print and electronically. At CAVA, the central archives of the secular humanist movement in Flanders and Brussels, you can dig into the heritage and archives of the secular humanist movement and VUB.  
A place for every activity
VUB has a wide range of rooms, both on the VUB Main Campus as on the VUB Health Campus: from auditoriums to classrooms, meeting and conference rooms, but also sports infrastructure, a concert hall and theatre, and party venues. When they're not being used by the university, they are at your disposal. You can rent almost all of our rooms. And let's not forget the green outdoor area! On request, the amphitheatre in Etterbeek and the barbecue areas on both campuses are also available. Audiovisual and logistical support is also available for all your events.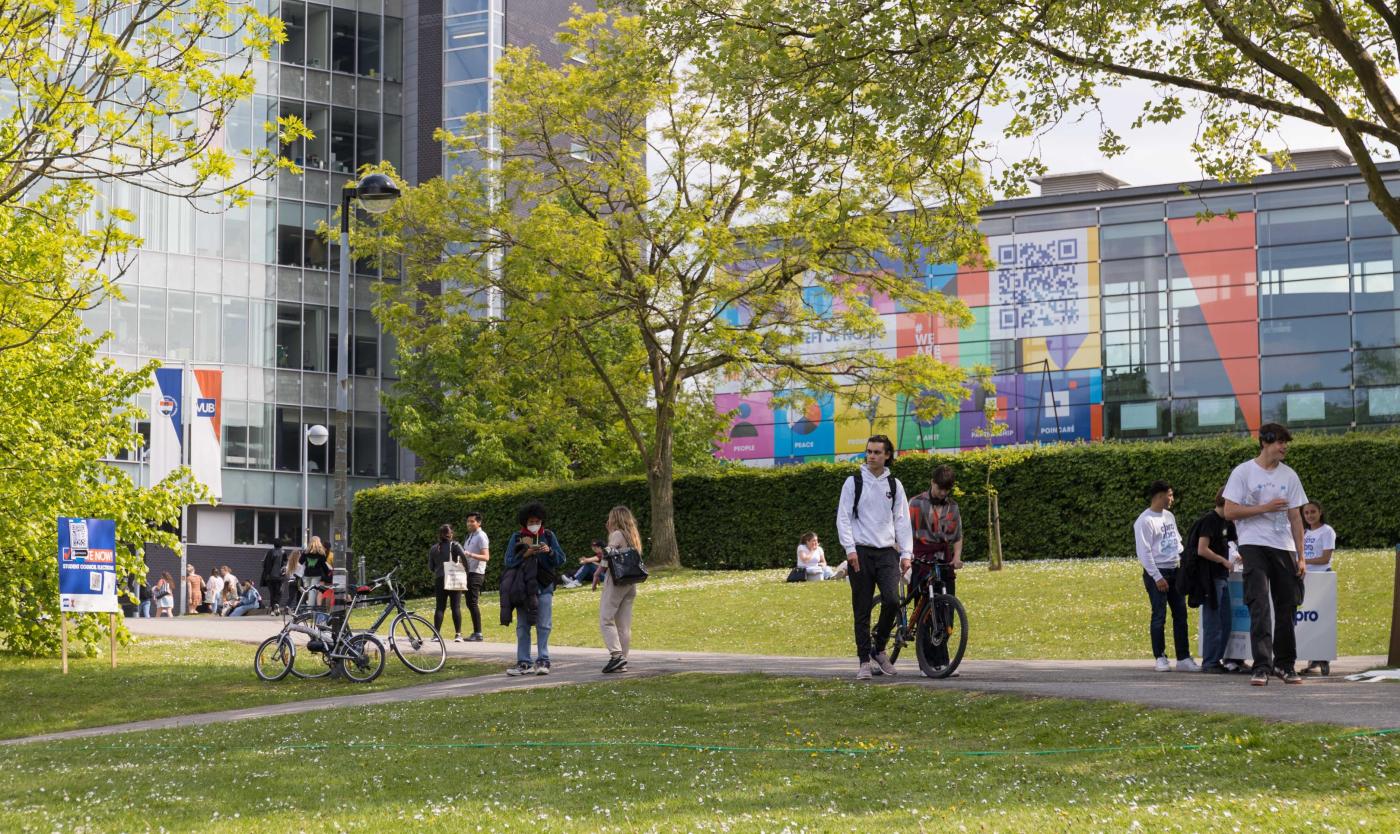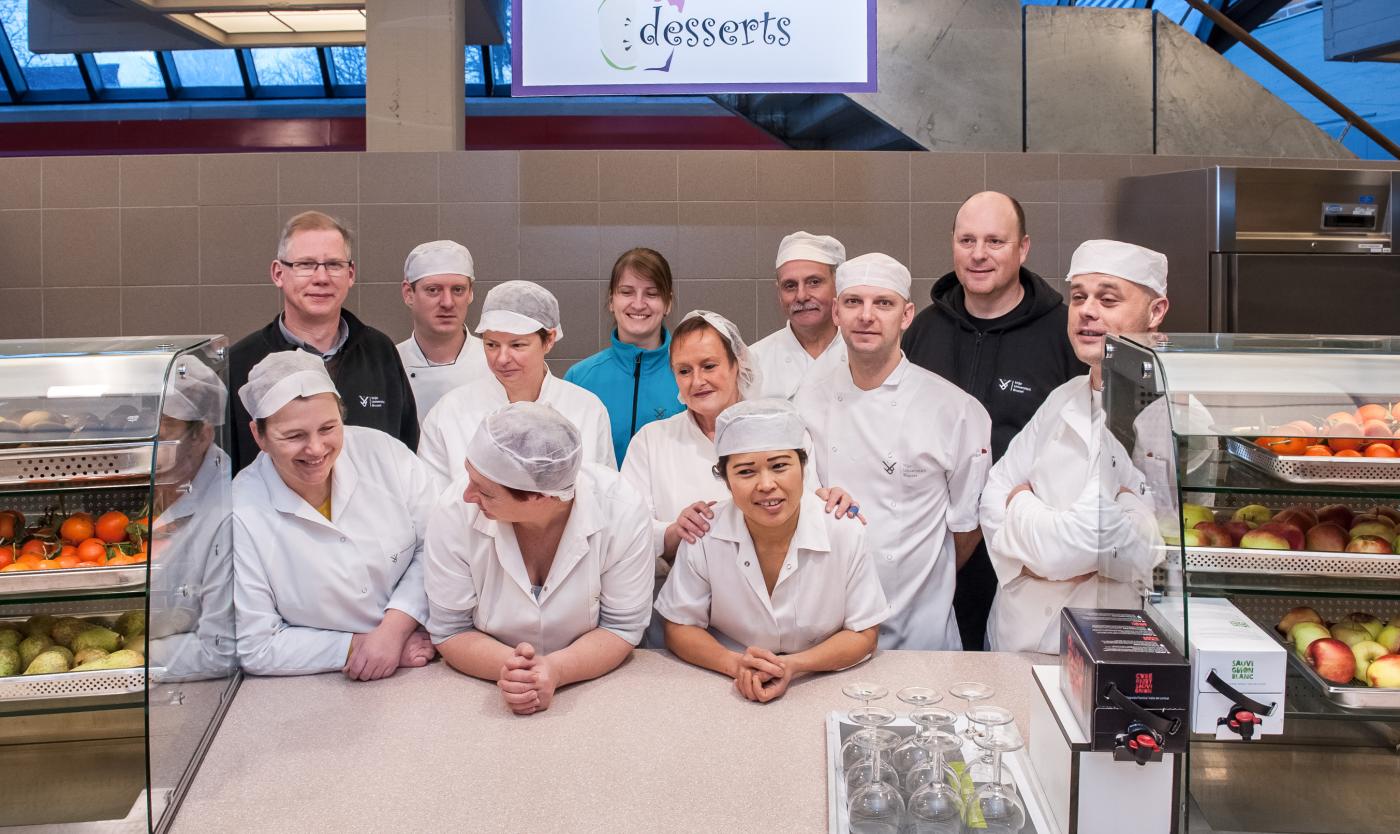 Ever had a great idea on an empty stomach? We didn't think so. That's why the VUB restaurants offer tasty and affordable food, with a sustainable approach. Every working day you can select one of the delicious lunch menus on offer.  And did you know that if you present your alumni card, you eat at student rates? Yummy! 
The other catering partners on the VUB Main Campus also offer tasty food and drinks. Bar Pilar is linked to culture house Pilar and Complex to the sports complex. A quick bite to eat in between or after classes? Head to Opinio or Bocadillo takeaway on the Esplanade. 
Both our restaurants and our partners also offer catering services.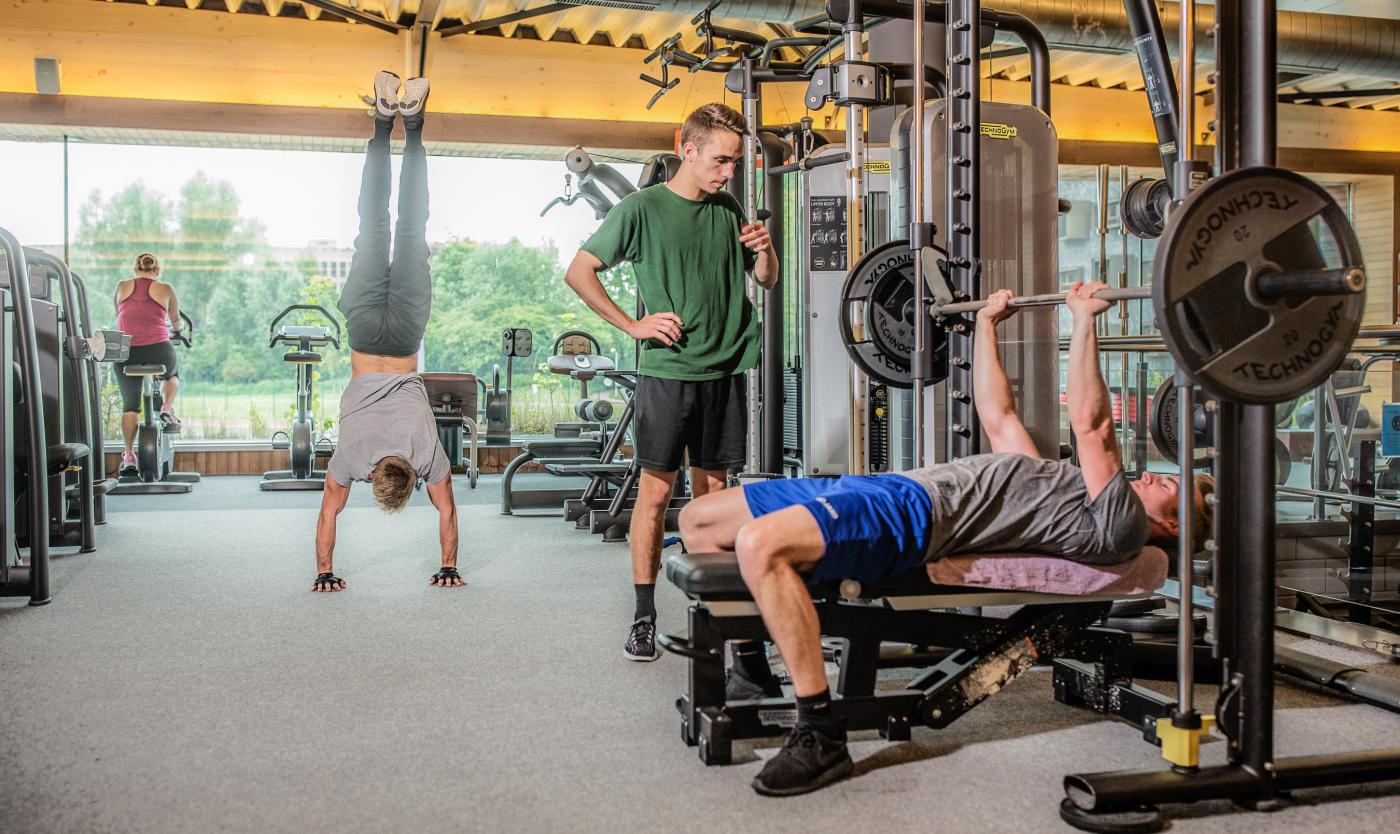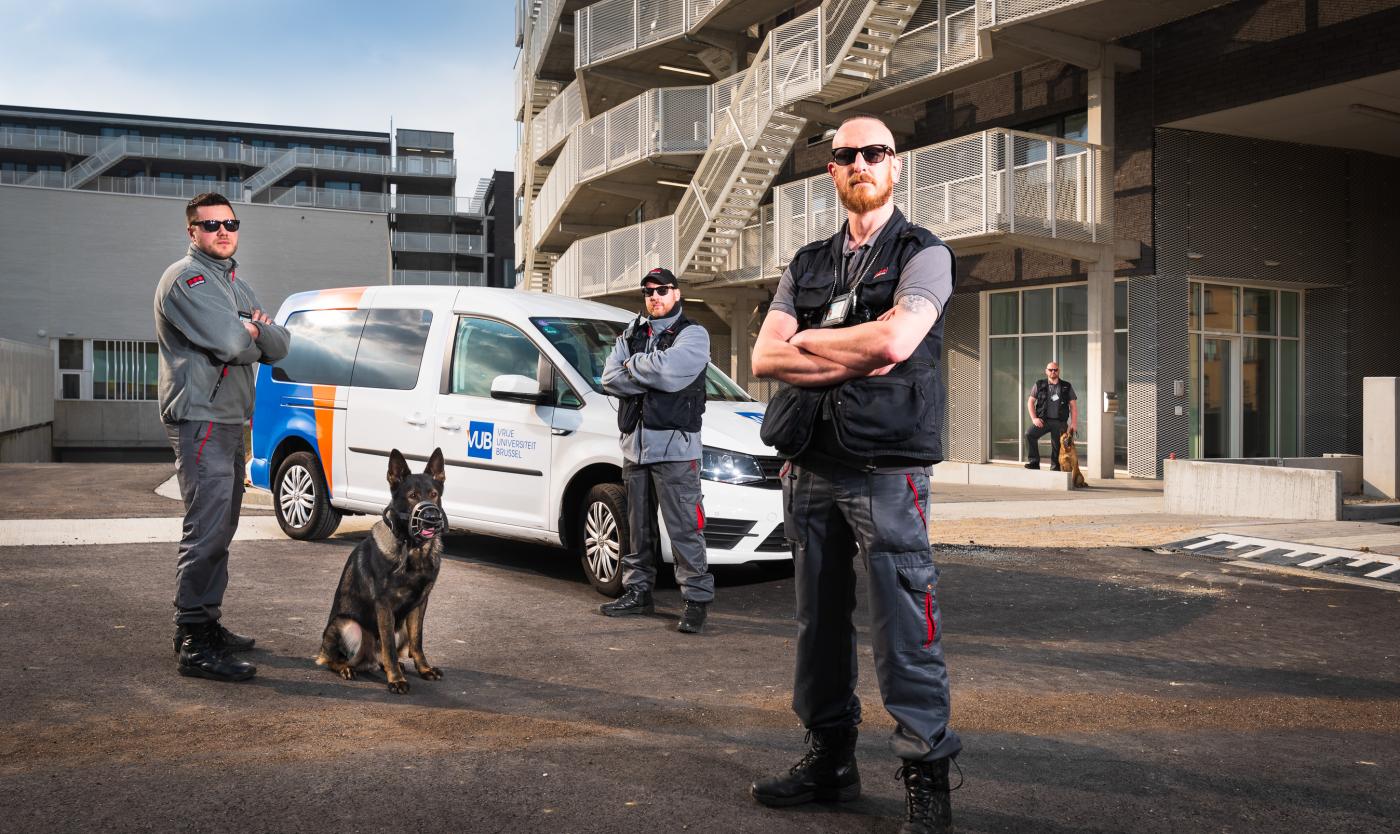 Our campuses give you access to the best care. In Etterbeek, the university is home to an independent GP, dentist and physiotherapist practice. You can also contact Dilemma for support regarding abortion. The UZ Brussels university hospital and the Dental Clinic in Jette are both part of VUB, but there's more. Besides health, safety on campus is also very important. Our campus security ensures a pleasant and safe campus environment 24/7. Don't hesitate to contact our security team in case of incidents, but also if you have any questions or concerns. Have you experienced or witnessed unacceptable behaviour on our grounds? Report this in all discretion to our Reporting Point. If you wish, they can also provide further assistance.
More services: accommodation, shops and copy centres, and parcel lockers
The university is growing, and so are the services we offer on and around campus. As a result, we can offer you even more. For course material, photocopies, VUB gadgets or everyday necessities, you can go to the shops and copy centres. You can find a place to stay overnight with our hotel partners. And if you want to have something delivered, there are parcel lockers.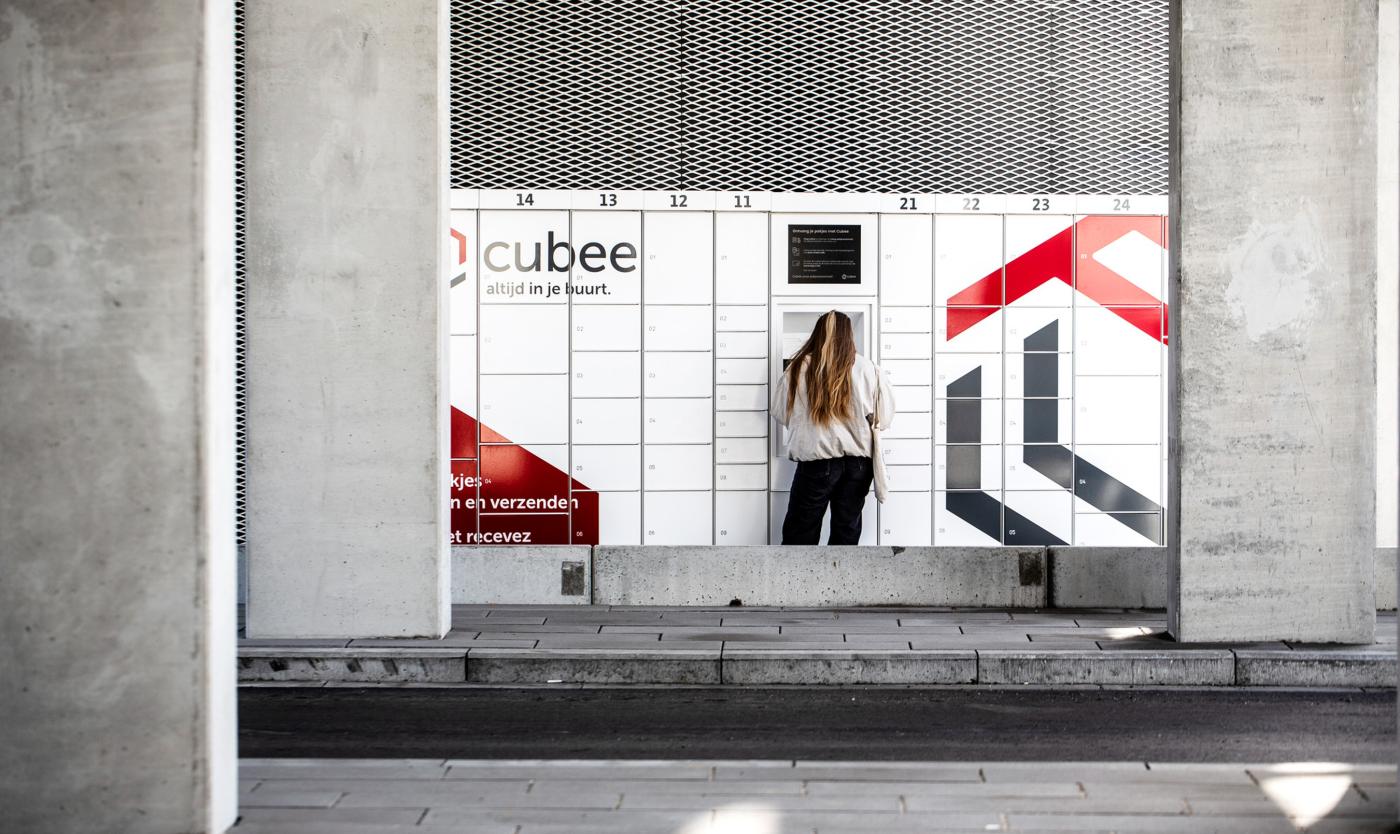 For companies and organisations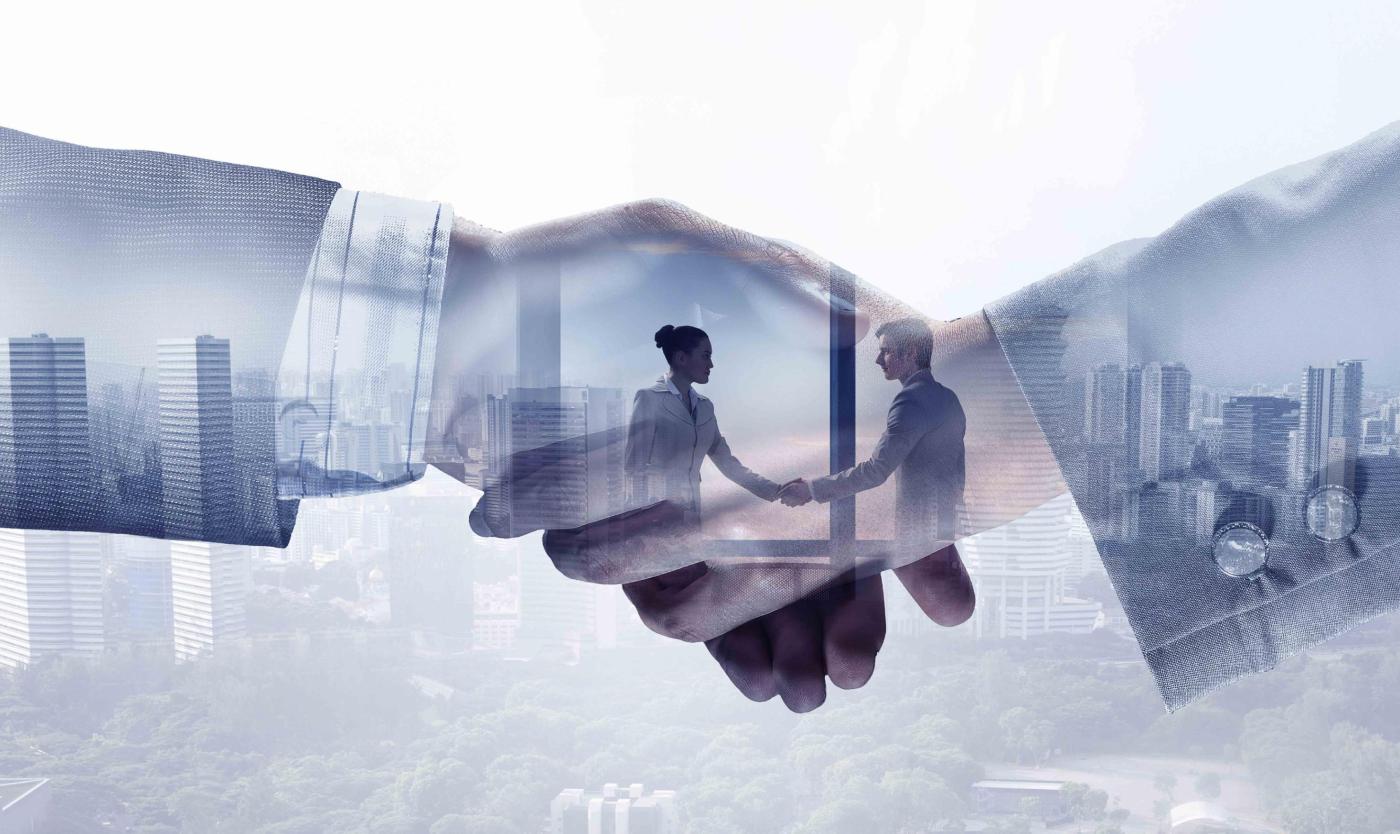 Cooperation is in our DNA. We strongly believe that together we are stronger. The university has a lot to offer your organisation or company. Likewise, perhaps you have a lot to offer us? Take a look with no obligation, and discover the possibilities.
VUB also offers support for teachers. As a teacher, you can rely on us for assistance in preparing the entrance examination for medicine, language workshops, science shows or competitions, and further training.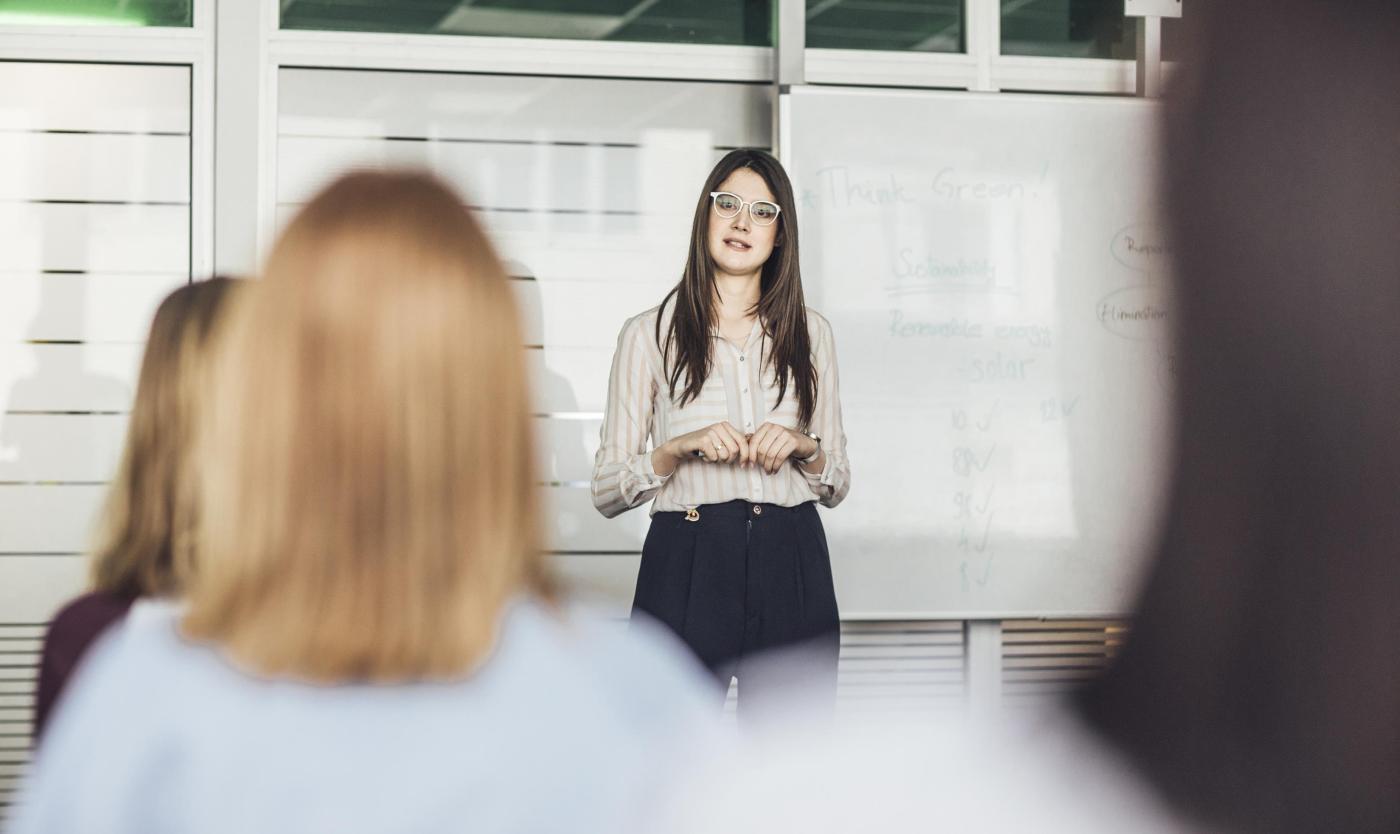 On our press portal you will find press releases and facts and figures. Are you looking for specialised academics to comment on hot topics? You will also find their contact details here. Our spokesperson and press relations team are available to answer all your questions.