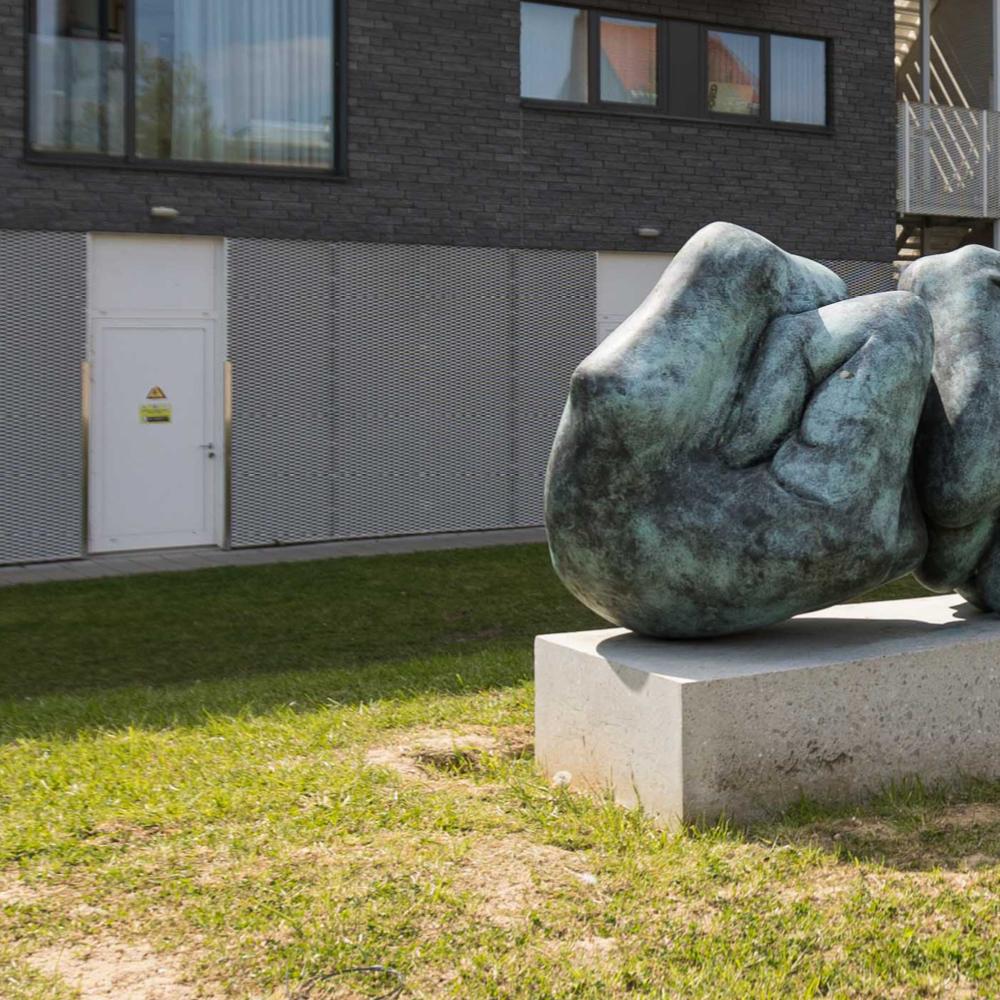 Etienne DESMET (°1943, Gent) 
Title: Power 
Year: 2009 
Material: bronze 
Dimensions: 105 x 185 x 120 cm 
The two fists that come into gentle contact with each other in the sculpture Power symbolise the human life force. The work also encourages conflicting visions of life to collide in a controlled manner. Unlike when they avoid each other, this experience can lead to a nuanced and ever-evolving world view. The pluralism of thought and opinions in our society takes shape through respectful debate as a rhetorical medium.  
Power, however, is not only a symbol of strength, but also a model of friendship. Until recently people would politely shake hands to greet each other. Today, giving a fist is seen as a friendly sign of camaraderie, and a greeting between friends and like-minded people. In recent years, a fist bump has also become a true 'COVID greeting' - a more hygienic alternative to the traditional handshake. This gives the sculpture a new, topical layer of meaning today. 
Plan your visit 
The Humanist Sculpture Park is open 24/7 and can be visited free of charge. 
Parking is available and the area is wheelchair-accessible. 
VUB Main Campus
Pleinlaan 2
1050 Elsene
Information about the sculptures
Each sculpture is accompanied by a QR code that gives access to an audio fragment. You can play it on your smartphone to discover the stories behind the sculptures. We recommend that you bring headphones for a more comfortable audio experience.