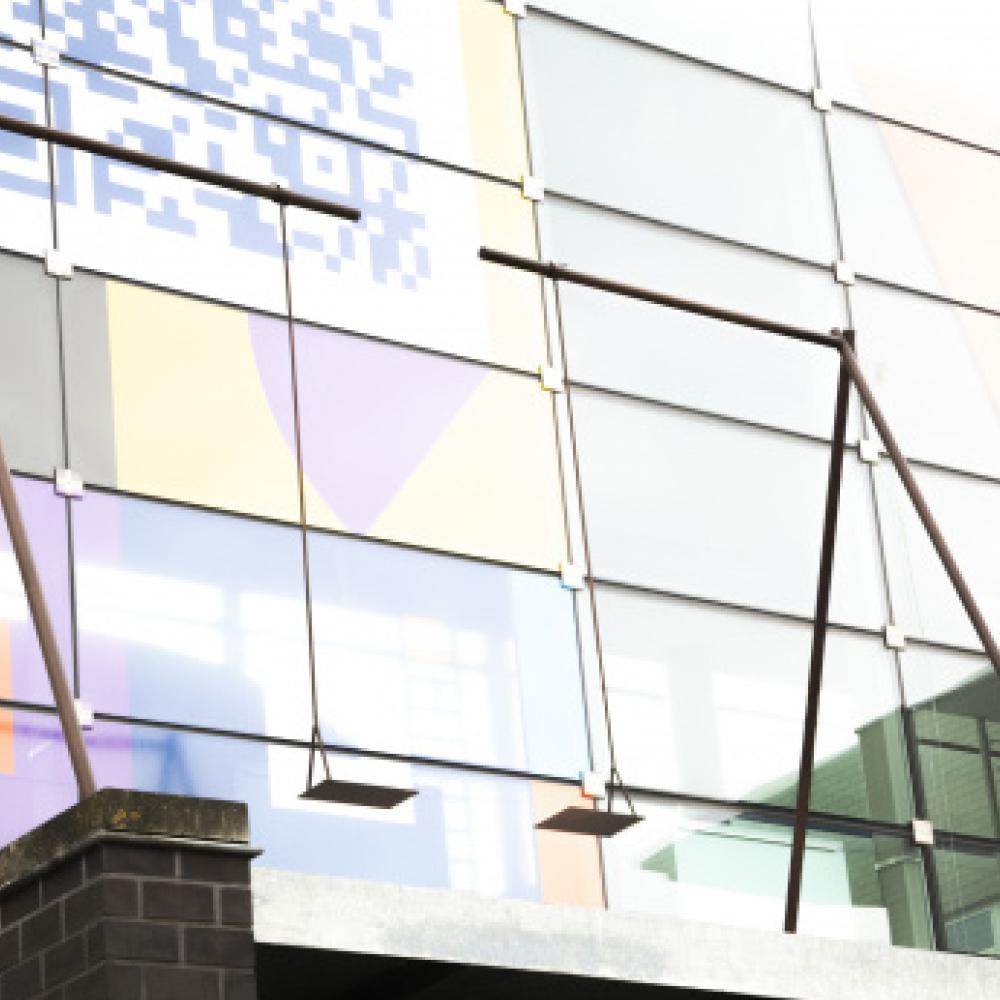 Colin WAEGHE (°1980, Gent) 
Title: Teenage Wasteland 
Year: 2009-2010 
Material: iron 
Dimensions: 300 x 400 x 200 cm 
The artist's concerns include the growing inequality in the world, the loss of privacy and increasing lack of freedom. With his art, he reflects critically on society and politics. In doing so, he focuses particularly on the concept of identity. His imagery is based on a combination of autobiographical elements, news items and images from the popular media. His oeuvre is above all a reflection of how he sees the world: not as a static entity, but as ever-changing matter. The artist often works in series, each of which puts forward a questioning message. Herein lies the conceptual aspect of his work: undermining established values by questioning them. 
The sculpture Teenage Wasteland also illustrates the restlessness Waeghe experiences. A first sight the artwork, in the shape of a rusty swing, looks like a carefree children's scene. Nothing could be further from the truth. The work of art symbolises a severed link with an innocent childhood; unity ripped apart. The seat, which normally makes a harmonious swinging movement, can go in two different directions. The gentle rocking of the swing, which provides a soothing sense of security, gives way to an unpredictable movement, a frightening uncertainty. The desolate, dysfunctional object evokes a sense of alienation in the viewer.  
Waeghe created Teenage Wasteland between 2009 and 2010, while taking a postgraduate course at the Higher Institute for Fine Arts (HISK) in Ghent. The sculpture was made from the construction of a rusty swing that the artist found in a neighbour's garden across the street from his birthplace. It is part of the two-part series Swing. In 2016, the sculpture was added to the art collection of VUB as a donation. It was given a special location: it is displayed above the entrance to lecture building D on the VUB Main Campus. 
Plan your visit 
The Humanist Sculpture Park is open 24/7 and can be visited free of charge. 
Parking is available and the area is wheelchair-accessible. 
VUB Main Campus
Pleinlaan 2
1050 Elsene
Information about the sculptures
Each sculpture is accompanied by a QR code that gives access to an audio fragment. You can play it on your smartphone to discover the stories behind the sculptures. We recommend that you bring headphones for a more comfortable audio experience.