What do you learn on the master's programme? 
Data is the future. Our world depends on it. Connecting and informing us with sensors, actuators, cameras, devices, mobile phones, social media … Transforming and futureproofing our cities, healthcare, economy, environment… With this master in Applied Computer Science you'll master the skills required to become an ICT engineer capable of designing smart systems and applying analytics on the heterogeneous data they provide.
The programme at a glance
In the first year of the programme, we focus on developing fundamental computer science skills. Elective courses in the second year allow you to specialize in domains, such as big data analytics, artificial intelligence, bioinformatics, machine learning, internet-of-things systems, biomedical engineering, embedded software, or remote sensing, as well as many other possibilities. Practical sessions, a master's thesis and an optional internship are also included in the study programme.
Find out more about this programme 
The strenghts of our Applied Computer Science master's programme
Your curriculum is highly customisable thanks to a wide range of elective courses, plus an optional internship.
You benefit from excellent interaction with an extensive range of researchers from four departments.
You'll be armed for a career as data scientist or engineer thanks to a broad education in generic smart systems design, specialist choices and indispensable future-oriented skills.
Student reviews of the course
 
Tripat Kaur | Student Applied Sciences and Engineering: Applied Computer Science
"Being a student during these tough times is an experience that I could never really have imagined. Thanks to all the professors at VUB for their constant support and guidance for making my first semester memorable. Even though I haven't been in Brussels a lot, I do still feel a part of VUB."
 
Inez Van Laer | Alumna Applied Sciences and Engineering: Applied Computer Science

"The unique strength of this programme is the combination of computer science knowledge and the personal scientific area of expertise. I am genuinely grateful to the VUB professors who made this all possible. They gave me passion and nothing is more important than that."

Saba Faraz | Student Applied Sciences and Engineering: Applied Computer Science

"I highly recommend this programme to anyone with an academic bachelor's degree in another scientific field who wants to pursue his/her academic career in the field of computer science."
After graduation
A master's degree opens doors in many different branches and sectors. As a master in applied computer science, all kinds of positions are possible, including research engineer, software developer, system architect, IoT engineer, data scientist and data engineer, business developer and consultant. Or why not continue your academic career as a PhD researcher?
Is this programme for you?
Our alumni take the stage
Wondering if this programme fits your interests? What if we told you that we have personal reviews from our brand-new graduates themselves! Get inspired by our own alumni below.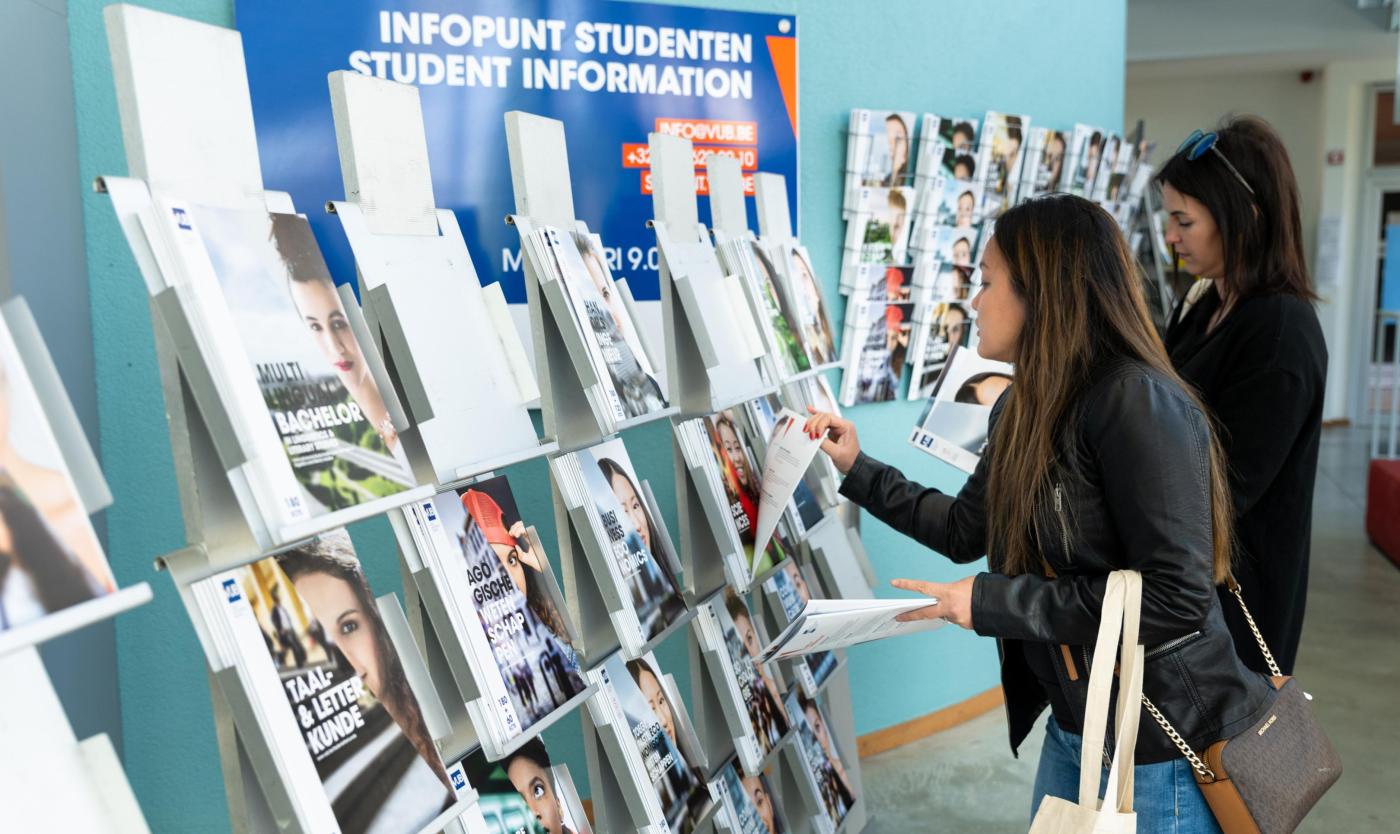 A better idea of the programme?
Would you like to know more about this VUB programme? Take part in our (online) study choice activities. Leaf through our brochure, chat with other students, put questions to our professors in an online info session, read our alumni testimonials or attend an open lecture or info day.