After graduation
Want to leave lots of doors open? A degree in business economics is versatile. And with proficiency in English, as the global language of business, the world is your oyster. Thanks to the strong foundation in economics and functional business skills, you'll be welcome in all kinds of sectors, organisations and job roles. Banking, insurance, audit or consulting? Public administration? An SME or large organisation in Belgium or abroad? In research, sales, human resources or marketing? The only difficulty will be choosing!
What have you learnt?
Accounting, mathematics and statistics? They are important. During the Business Economics programme, you will learn to think and act like a true economist. We start from basic economic principles and put new concepts to the test. However, we dig deeper and look much further than just numbers and graphs. We believe it's really important to grasp how people behave in the economy. So we'll also spend time on your people skills.
Further study
Did you choose the International Business specialisation in the third year of the bachelor's programme? You'll have access to the Master in International Business. This programme prepares you for jobs in an international economics, business and management context. Can't bear to leave the lovely city of Brussels? Stick around! There are plenty of multinational companies here. Or you can go anywhere else in the world.
Did you choose the Business & Technology specialisation? You'll have access to the Master in International Business and the Master in Business & Technology. Proficient in Dutch? You also have access to the equivalent programmes taught in Dutch (Toegepaste Economische Wetenschappen or Handelsingenieur), depending on your particular specialisation. Since you speak the language of both the management (business field) and engineers (technology field), you are destined to become a highly valued employee in almost any sector.
Are you aware that VUB sometimes looks for business economists?
That's right! You can build an exciting and meaningful career as an economist or business specialist here at your alma mater. As a large organisation we look for very diverse profiles.
Join our community of former students
On graduation from VUB you become part of a unique network of 75,000 former students (known as alumni) who are ready to build a better future. We exchange as many experiences, ideas and other forms of knowledge as possible to stand stronger together in our jobs, our lives and the world outside.
So, besides strengthening your position on the labour market, a VUB diploma gives you a network you can build on to realise your professional ambitions and make a difference in the world. Do you need more reasons? We list more below for you.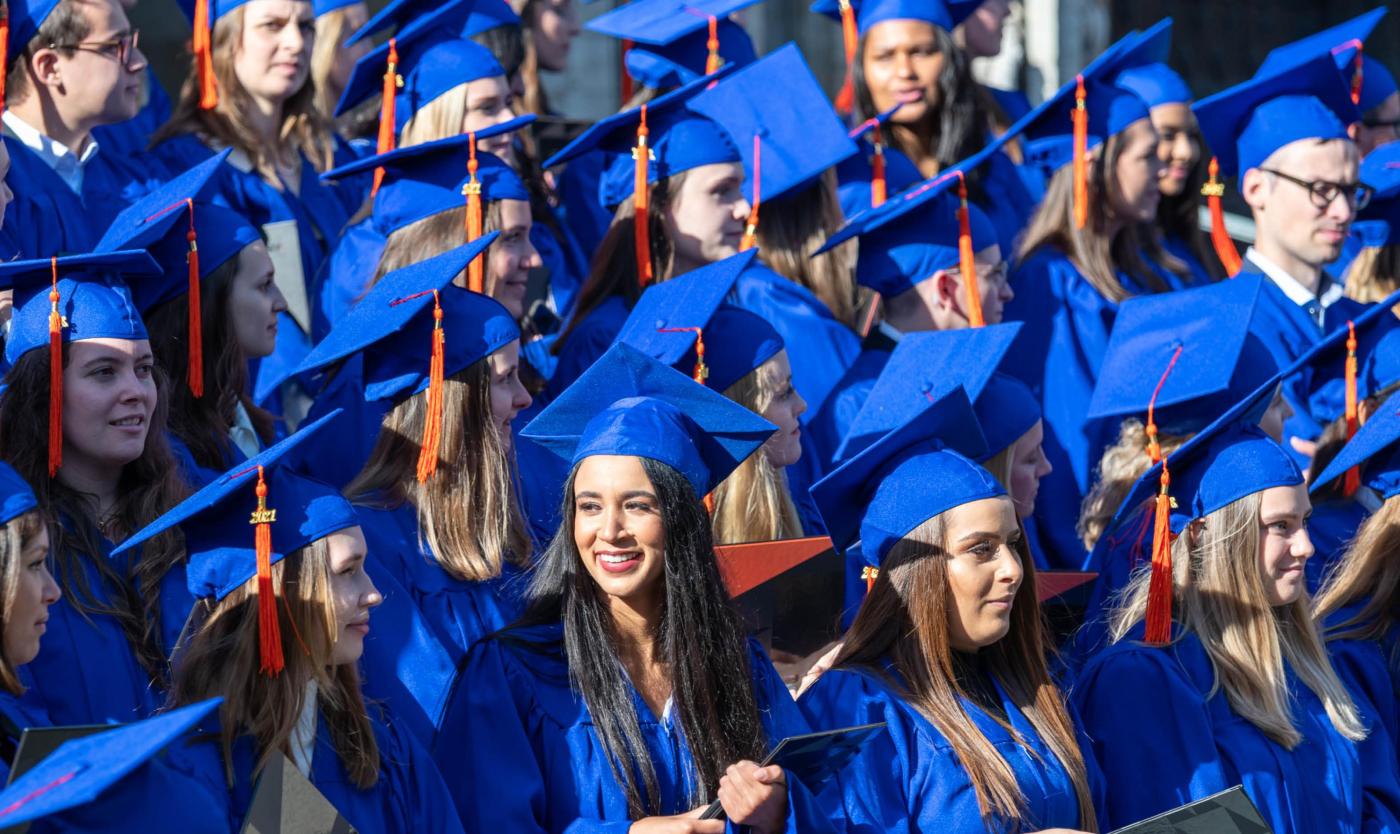 ... it's worth it!
Benefits on and off campus - A BasicFit annual subscription at half the price, student rates in the Resto... : being a former student pays off with a digital alumni pass.
Help with job applications - It is sometimes hard for young alumni to find their way on the labour market. We help you get off to a flying start.
Networking - Join your faculty or study-programme alumni association and keep up to date with the latest networking events and developments in your field.
Career inspiration - Are you looking for a job that matches your passions? Read the career stories and tips of former students and discover the possibilities per diploma.
Our lifelong learning courses - Society and the labour market are constantly on the move. Our lifelong learning courses keep your knowledge and skills relevant. For a lifetime.