What do you learn on the master's programme? 
If you want to shape a sustainable world, in planning, designing or constructing the built environment, and change the lives of millions of people for the better, our master in Civil Engineering at VUB is a great start! We offer a broad scientific basis in building material technology, modelling, design and construction of loadbearing structures, geotechnics and project construction management, and incorporate the latest evolutions in emerging fields like digitalisation and sustainability. Our key objective? To give you an in-depth understanding of the main aspects of analysis and design of all kinds of structures and a solid knowledge of material technology.
Several systems are considered: conventionally reinforced or pre-stressed concrete structures, steel structures, as well as structures composed of novel materials like fibre-reinforced composites. An important issue is the optimisation of structures and the material selection, with due consideration of their environmental impact, sustainability and life-cycle cost. Our education is based on cutting-edge research that focuses on the design and analysis of innovative lightweight structures, computational modelling methods, structural health monitoring and environmental geotechnology.
Our curriculum will provide you with the fundamental knowledge and skills in applying engineering tools, in communication and in functioning in a multidisciplinary environment, with a respectful, tolerant and critical attitude and commitment to ethics. Thanks to our programme you will become a competent engineer, with a broad range of technical and scientific knowledge, while also developing the right skills and attitudes.
Find out more about this programme 
The strenghts of our Civil Engineering master's programme
Broad, multidisciplinary and future-proof, making it easy for you to adapt and reorient during your professional career.
Abundant project-based learning to build essential skills in addressing problems professionally.
Solid connections with industry, providing an exciting and relevant study environment, plus prospects for employment.
 
Student reviews of the course
 
Jessica Pereira Oliveira | Student Civil Engineering

"I started my master's degree in Civil Engineering in August 2020, and I'm really enjoying the experience. Even in these difficult times with the coronavirus pandemic, the university supported me and the online classes were as good as they could be. I've learned a lot during this short time I have been here. The professors' interest in improving our engineering skills and knowledge is very clear. I am glad to have chosen VUB for my master, and I can see my growth as a student and as an engineer."
David Martin Linn III | Student Civil Engineering
"I arrived in Belgium in the fall of 2017 to begin my master's degree in Civil Engineering after completing my bachelor's degree in the United States. I decided to attend VUB because I wanted to expand my experiences and welcomed new challenges. Indeed, the coursework was challenging but rewarding. The wide variety of topics in the coursework provided me with many new possibilities in my career as an engineer. I would highly recommend the master's degree in civil engineering at VUB."
After graduation
The diversity within the civil engineering fields creates a wide choice of careers. Some graduates work in consulting firms, including those specialising in structural, environmental, municipal and geotechnical engineering, while others work in larger firms that encompass several branches of civil engineering, work for the government or have started their own businesses. Graduates in civil engineering often work all over the world, as employees of large international companies, or striving for a better world in developing countries. Whichever path you take, VUB will help you with your first steps on the job market, with workshops, networking events, job fairs and tips for job interviews. Exactly what you need as an ambitious student!
Is this programme for you?
Our alumni take the stage
Wondering if this programme fits your interests? What if we told you that we have personal reviews from our brand-new graduates themselves! Get inspired by our own alumni below.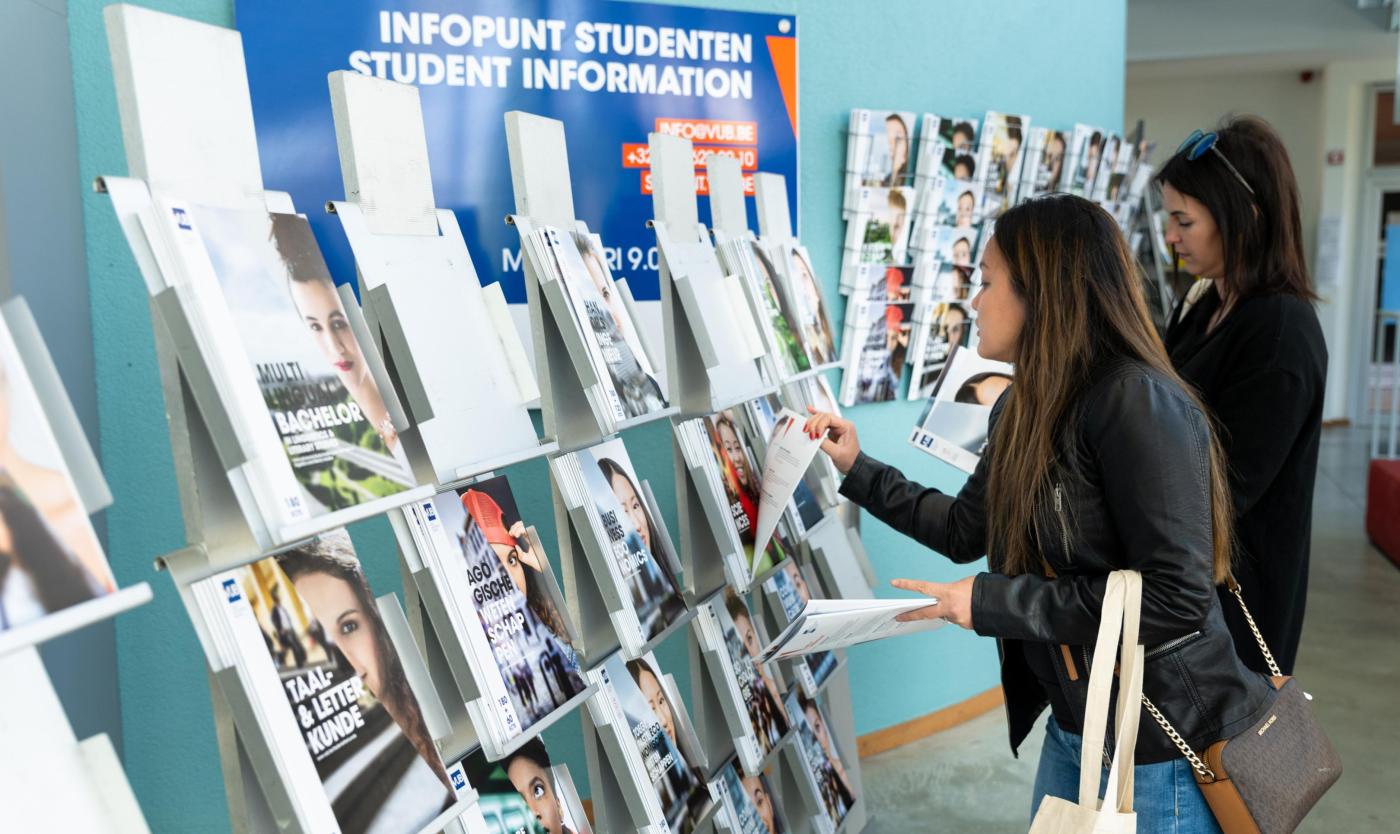 A better idea of the programme?
Would you like to know more about this VUB programme? Take part in our (online) study choice activities. Leaf through our brochure, chat with other students, put questions to our professors in an online info session, read our alumni testimonials or attend an open lecture or info day.