What do you learn on the master's programme? 
This master's programme offers a broad range of scientific knowledge and combines a multidisciplinary engineering training with in-depth specialisation (you can choose between four options). As a student, you'll be in close contact with highly qualified academic staff and specialists from industry and research institutes, all within a highly international context in Brussels, the capital of Europe. Start your career in engineering practice or research, and prepare yourself for a challenging and exciting future.
Aeronautics: Study the versatile aspects of state-of-the-art technology in aeronautics and spin-off possibilities in other industries and gain insight into all aspects of the design, construction, exploitation and maintenance of spacecraft and aircraft.
Energy: Investigate the current and future issues associated with sustainable energy supplies and explore all aspects of energy: from primary sources to the smart energy carriers used in industry, transportation, and domestic applications. By the end of this program, you'll have a profound understanding of the main challenges in the energy supply and renewable energy sources and the important links between energy policies and energy savings.
Robotics and mechanical construction: Discover and put into practice all the aspects of the conception, design, manufacturing, and control of mechanical and electromechanical devices. The two main pillars of this major are:

Mechanical design and manufacturing
Robotics, automation, and control

In this major, you'll get all the necessary tools for developing integrated electromechanical systems and stand-alone machines (sensors, actuators, controllers and mechanical systems). In addition, you'll become familiar with methods for designing and constructing machines and structures, as well as with modern design and manufacturing techniques, including micro-manufacturing and micro-systems.
Sustainable transport and automotive engineering: Transportation systems, whether they're designed for humans or goods, require specialised engineers for their design, control and maintenance. In this major, we'll take a deep dive into all aspects of land-based means of transportation: structure, materials, sources of energy, propulsion, electronics, and lighting. In addition, you'll explore rail infrastructure and logistics, with a focus on sustainable mobility.
Thanks to the large number of projects - 50% of the training is project based - students acquire the appropriate skills, knowledge and work culture for their future careers.
Find out more about this programme 
The strenghts of our Electromechanical Engineering master's programme
Multidisciplinary training with an in-depth specialisation: The two-year master of Electromechanical Engineering integrates the study of electrical and mechanical engineering and research. This unique combination encourages a wide perspective, offering you the ability to bridge the gap between these two fields later on in your professional career. The multidisciplinary programme is complemented with an in-depth specialisation in one of four majors: aeronautics, energy, mechatronics construction or vehicle technology and transport. The specialisation in one of these disciplines starts in the first year, setting you off with a strong set of skills in your chosen field. As a graduate of this programme, you benefit from a combination of broad electromechanical engineering education that prepares you for work in design and management and a specialisation in a particular discipline. The programme guarantees a high level of education thanks to the well-qualified academic staff and their link with specialists from research institutes and the industry. As a result, our graduates are known for their immediate and wide-ranging employability.
Combine scientific and technical skills: Scientific and technological efficiency is key in the master of Electromechanical Engineering. It's an academic programme which implies a close link with scientific research in the related fields. The programme offers a balance between scientific and technological knowledge, skills that are useful for both professional use and scientific research and that shape the technology of tomorrow. In addition, you'll acquire plenty of other skills, from management techniques to communication and networking. In all situations, we foster independence, creativity, inventiveness and critical reflection. During a two- or three month internship in the second year, you can put your skills into practice.
Broaden your horizons personally and professionally: As a collaboration between the two largest education institutes of engineering in Brussels - Vrije Universiteit Brussel and Université Libre de Bruxelles - this Bruface programme offers the best of both worlds: a fully English-taught master programme, highly qualified academic staff with a large international network in the field, research facilities and expertise from both universities, and located in Brussels, an internationally oriented city. On top of that, you'll receive a joint diploma from VUB and ULB. Fancy an international career? Our collaboration with T.I.M.E. (Top Industrial Managers for Europe), a network of polytechnic schools and universities in Europe, gives you the opportunity to study abroad in Europe, Japan, China and Australia.
After graduation
As an electromechanical engineer, you are fulfilling a pressing need of society while turning your ideas into realities. From machine construction, industrial maintenance and automotive to mechatronics, energy management, policy and even consulting: the possibilities are endless. VUB helps you take your first steps in the job market with workshops, networking events, job fairs and tips and tricks for job interviews. Everything an ambitious student needs!
Is this programme for you?
Our alumni take the stage
Wondering if this programme fits your interests? What if we told you that we have personal reviews from our brand-new graduates themselves! Get inspired by our own alumni below.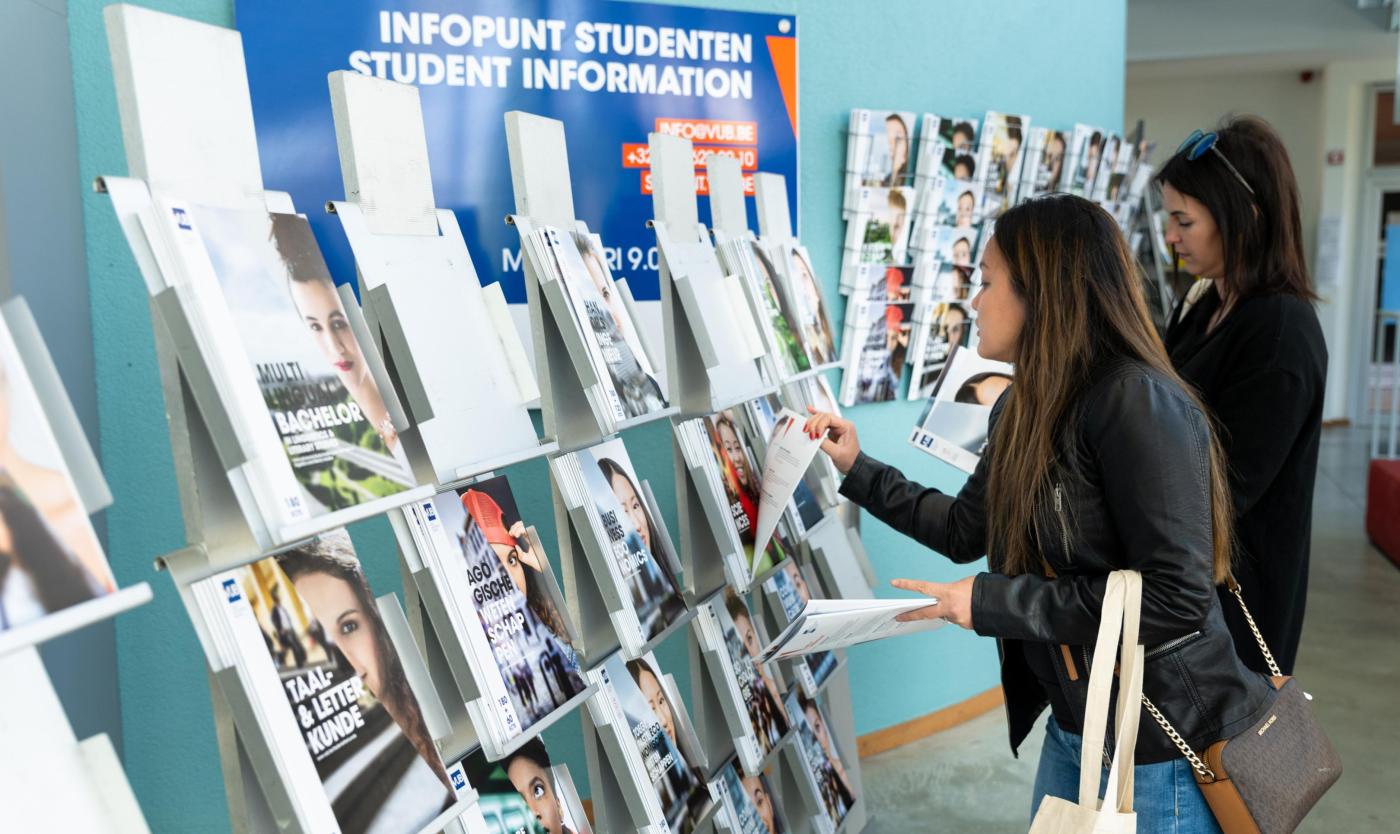 A better idea of the programme?
Would you like to know more about this VUB programme? Take part in our (online) study choice activities. Leaf through our brochure, chat with other students, put questions to our professors in an online info session, read our alumni testimonials or attend an open lecture or info day.