After graduation
In order to successfully graduate from the programme and obtain the certificate of completion the students are required to meet the following requirements within the respective allocated timeframes (as specified by each assignment):
Attendance: minimum 80%.
Assignments:

'Thinking about Thinking' course: pass 2 knowledge quizzes with at least 80% correct answers (each quiz can be re-taken once).
'Thinking Toolkit' course: complete at least 80% of the pre-work assignments and integrate them in the Portfolio whenever applicable.
'Engaged Thinking' course: record 26 hours of self-observation (logs in the Portfolio Task 1).
'Beautiful Minds' course: give the BM presentation.
Thinking Studio' course: complete the Portfolio Tasks 2 and 3.
Upon successful fulfillment of the completion requirements listed above, a  'Postgraduate Certificate School of Thinking – Field of study Philosophy and Moral Sciences' will be awarded by the Vrije Universiteit Brussel (VUB).
What have you learnt?
You will acquire a combination of skills, theoretical knowledge and above all the experience of integrating these into their unique everyday practice. This informs the following specific objectives of the programme:
Provide a comprehensive toolkit of powerful, advanced thinking frameworks, methods and tools. The students will be able to fluently select from a rich array of advanced thinking frameworks, methods and tools (such as complexity thinking, systems thinking, design thinking, collective intelligence tools etc.), apply them in real-world circumstances, and guide others (collaborators, teams, organisations) in joining in and thinking together.
Facilitate an intense workout for thought. By applying and evaluating diverse thinking frameworks, the students will learn to disassociate their activity of thinking from specific patterns and methods that their thought is in the habit of using. This is how they will learn to approach frameworks they are familiar with merely as a 'training infrastructure' for exercising the power, plasticity and movability of thought.
Instil the habit of observing the quality of thinking. By learning to observe and appreciate the extraordinary thinking of others as well as of oneself, the students will learn to affirm and support the paths and stances which expand the horizons of thought.
Provide a general, a-disciplinary ground for thinking about thinking. The students will become fluent in crossing all kinds of boundaries, in particular those maintained by the academic disciplines and professional identities. They will learn how all historically evolved academic, professional, organisational, cultural and ideological worldviews, disciplines and categories can be deployed by the thinker, without anymore imposing on thought their impassable boundaries.
Are you aware that VUB sometimes looks for philosophers?
That's right! You can build an exciting and meaningful career as a philosopher here at your alma mater. As a large organisation we look for very diverse profiles.
Join our community of former students
On graduation from VUB you become part of a unique network of 75,000 former students (known as alumni) who are ready to build a better future. We exchange as many experiences, ideas and other forms of knowledge as possible to stand stronger together in our jobs, our lives and the world outside.
So, besides strengthening your position on the labour market, a VUB diploma gives you a network you can build on to realise your professional ambitions and make a difference in the world. Do you need more reasons? We list more below for you.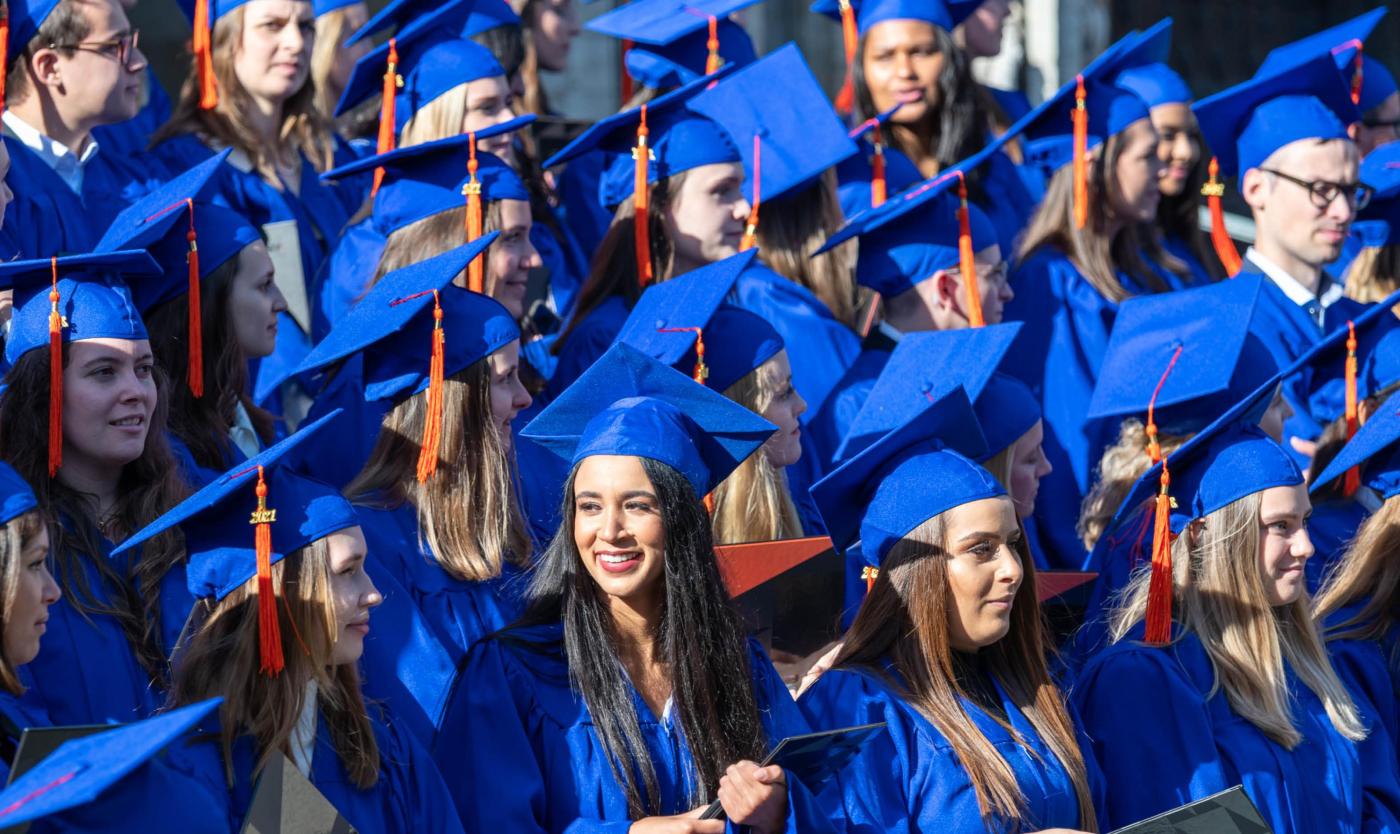 ... it's worth it!
Benefits on and off campus - A BasicFit annual subscription at half the price, student rates in the Resto... : being a former student pays off with a digital alumni pass.
Help with job applications - It is sometimes hard for young alumni to find their way on the labour market. We help you get off to a flying start.
Networking - Join your faculty or study-programme alumni association and keep up to date with the latest networking events and developments in your field.
Career inspiration - Are you looking for a job that matches your passions? Read the career stories and tips of former students and discover the possibilities per diploma.
Our continuing education - Society and the labour market are constantly on the move. Our continuing education courses keep your knowledge and skills relevant. For a lifetime.