What do you learn on the master's programme? 
Our master of Science in Biomedical Research spans two academic years. In the first semester, you'll follow a number of compulsory courses (e.g. academic English for life sciences, laboratory animal sciences and biostatistics, bio-ethics). These will arm you with the necessary scientific skills and ethical awareness to perform as a professional internationally-orientated researcher. In the second semester, it's time to start writing a review paper on the research topic of your second internship and you'll complete a short laboratory internship. Your optional courses (24 ECTS in total) can be followed in all four semesters of the programme. And the grand finale? Your master's thesis, based on the scientific results obtained during the second internship. At the end of the fourth semester you'll defend it with a 10-minute oral presentation followed by a 10-minute discussion before a jury.
Find out more about this programme 
The strenghts of our Biomedical Research master's programme
A highly practical programme focused on academic scientific research training, along with education in small groups.
The VUB Health Campus has an excellent reputation in innovative biomedical research demonstrated by the presence of 10 research clusters.
A very thorough hands-on training thanks to two internships, and proven in a master's thesis.
After graduation
Our master in Biomedical Research offers excellent career opportunities. In the last 10 years, 56% of our graduates started a PhD track and 30-40% launched their career in biotech companies or the pharmaceutical industry. Belgium offers a wealth of job opportunities in biomedical research too, with the highest number of clinical studies per capita.
Discover the many opportunities
Our alumni take the stage
Wondering if this programme fits your interests? What if we told you that we have personal reviews from our brand-new graduates themselves! Get inspired by our own alumni below.
Is this programme for you?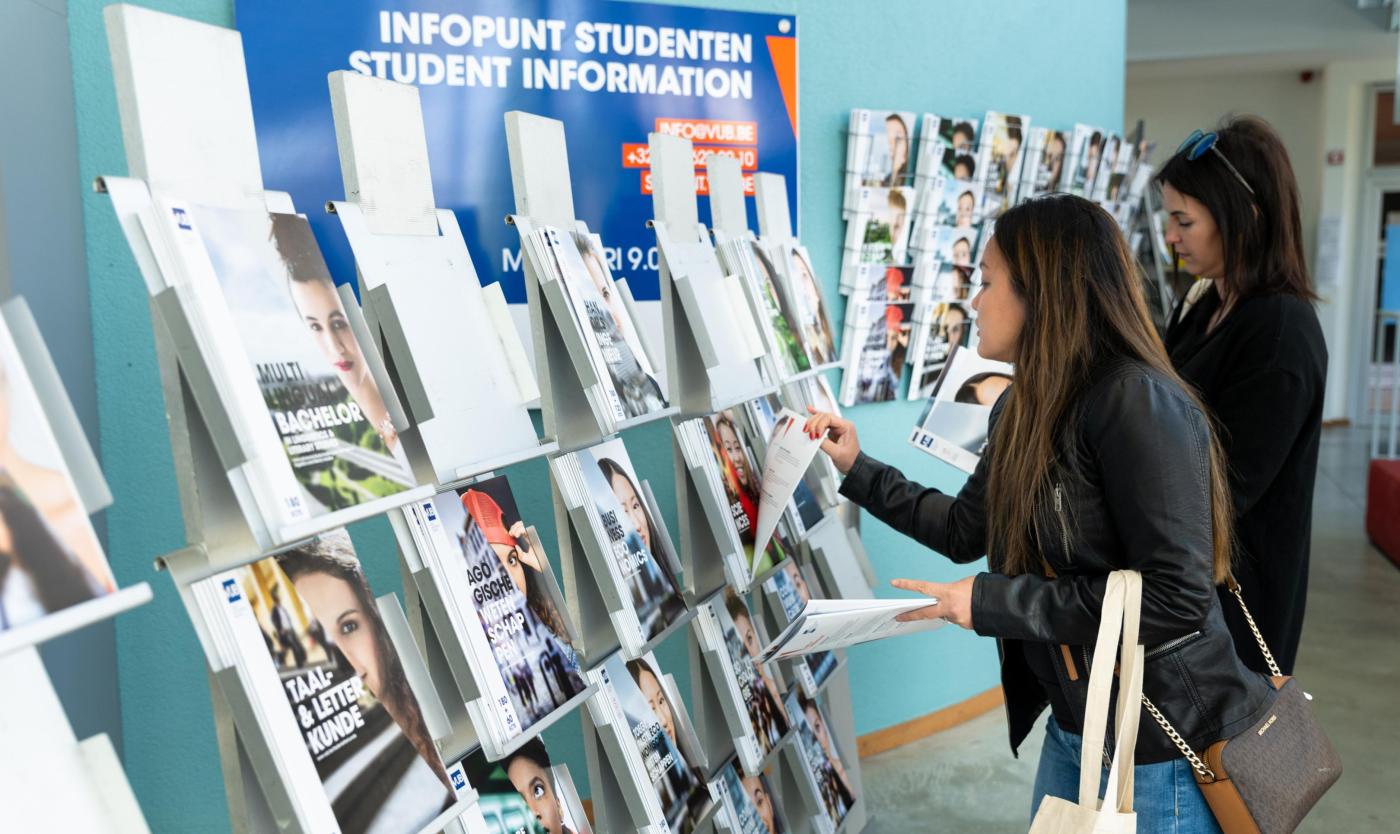 A better idea of the programme?
Would you like to know more about this VUB programme? Take part in our (online) study choice activities. Leaf through our brochure, chat with other students, put questions to our professors in an online info session, read our alumni testimonials or attend an open lecture or info day.