What do you learn on the postgraduate's programme? 
The primary aim of the postgraduate School of Thinking is for the participants to develop the capacity for cultivating extraordinary intelligence: individually, as well as in their communities, teams and organisations.
'Extraordinary' is a progressive term. It points to a performance of thinking of a quality which continues to surprise. A thinking that proves to be more insightful, more farsighted, and more potent, than one could have normally expected or assumed. Learning how to bring one's thinking performance beyond the threshold of the expected 'ordinary', again and again, results in an intelligence capacity that continuously exceeds its own limits.
To develop such capacity, the participants will acquire a combination of skills, theoretical knowledge and above all the experience of integrating these into their unique everyday practice.
The postgraduate School of Thinking is conducted entirely in English. It takes one academic year (two semesters) to accomplish. The curriculum comprises of 750 hours of study, which includes 174 instruction /contact hours and 576 hours of flexibly scheduled individual and group work. The contact hours are a mixture of nine interactive online seminars and three on-campus experiential workshops, amounting to an average workload of 2-3 days per month. The additional individual and group work is estimated to take about 3 to 5 days per month, scheduled at students' own pace.
Find out more about this programme 
The strenghts of our School of Thinking programme
Building capacity for the cultivation of extraordinary intelligence in individuals and groups
Toolkit for progressive, cutting-edge methods and frameworks of thinking
Intense workout for the intellect: disciplined yet open ended
Student reviews of the course
Gys Godderis | Student at the School of Thinking (2019-2020), Founder of Planet Polaris - Clever & Cool
"The School of Thinking provides a unique way to integrate information, tools, data, techniques, perspectives, concepts and theories from multiple disciplines to provide a fundamental understanding of how thinking processes are involved in every part of life. A multi-creative, sometimes confrontational but must-experience approach, a brainiac adventure and an eyeopener."
Sacha Moens | Student at the School of Thinking (2020-2021)
"School of Thinking feels like coming home."
After graduation
As a working professional you'll return to your complex and unprecedented challenges with new vigour. Armed with a rich array of advanced thinking frameworks, methods and tools (such as complexity thinking, systems thinking, design thinking, collective intelligence tools, etc.) you'll achieve a new quality in your own and team members' abilities, allowing you to surpass previous limits and surmount seemingly impossible hurdles. With a strong blend of theory and practice, you'll leave old habits behind on a journey that expands the horizons of thought.
Discover the many opportunities
Is this programme for you?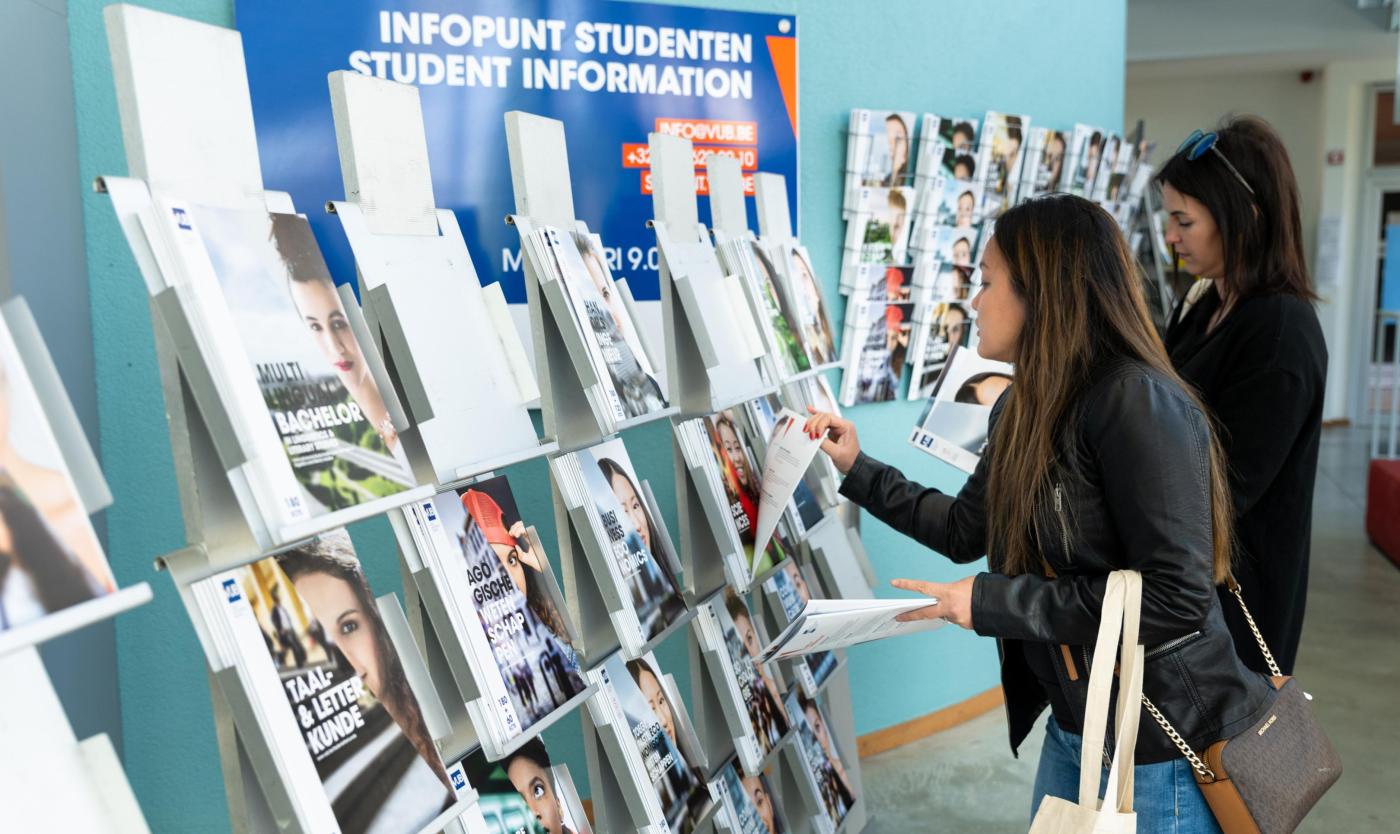 A better idea of the programme?
Would you like to know more about this VUB programme? Take part in our (online) study choice activities. Leaf through our brochure, chat with other students, put questions to our professors in an online info session, read our alumni testimonials or attend an open lecture or info day.