Become an expert in journalism and media in the capital of Europe
The Master of Communication Studies: Journalism and Media in Europe is an academic master's that prepares you to become a media and communications professional with a profound strategic and interdisciplinary understanding of journalism and media in a European context. You will study changing journalistic business models, journalistic practices in today's digital age, and the relationship between journalism, politics, lobbying and ideology.
With its range of European and international institutions and the many media, journalism and communication professionals working here, Brussels is the perfect place to study media and journalism in Europe. As a student in this master's, you will be part of a dynamic and diverse group of students from across Europe and beyond. Teaching methods are interactive and designed to make good use of these diverse educational and national backgrounds. 
In Brussels, you have European and international institutions right at hand. This master's will acquaint you with European institutions, influential journalism and media players, lobbyists, NGOs, and communication and media agencies. The master's includes a yearly lecture series with prestigious speakers from the European media industry, journalism and European institutions. You will also get to know the Brussels reality through organised site visits, and the possibility of a traineeship.
Find out more about this programme 
 
An open, international and diverse university
Vrije Universiteit Brussel (VUB) is a dynamic and modern university with almost two centuries of history. VUB has 21,500 students, 24% of which are international students from more than 152 different countries. 
Being a student at VUB means learning in an international and open atmosphere of tolerance and diversity that will help you to grow into an independent and critical-thinking individual. 
VUB offers high-quality English-taught programmes, supported by outstanding research. VUB is known for treating its students as individuals. Professors and teaching assistants are available and open to answering questions from students. Interactive methods ensure close interaction and contribute to students growing into independent and critical individuals.
The Journalism and Media in Europe master's is taught on a green campus where all facilities are close at hand: classrooms, a student restaurant, a library, and sports facilities (swimming pool, gym, three sports courts, badminton facilities).
After graduation
After this master's, you can expect a broad range of career opportunities. A journalist, press officer or communication or media professional in the private sector, in Brussels, Europe or beyond? A communication official or policy advisor in a national, European or international institution or NGO? A marketing manager or social media strategist? A lobbying and advocacy professional? Or why not an academic researcher or independent entrepreneur in the media and communication sector? Armed with this master's degree the choice is yours.
Discover the many opportunities
Alumni testimonials
Arlind Cara
During this academic experience, personally, I learned, interacted, engaged, and grew a lot. Being part of this programme was a life-changing experience for me and my student mates from all corners of the world.  The Journalism & Media in Europe programme sets a good example in helping international students to get adapted to a new challenging and multicultural environment such as Brussels. Our university, together with our dedicated and open-minded professors provides a good stimulating atmosphere for students to develop their scientific and intellectual capacities.
Arlind is currently working as a Project Coordinator at VUB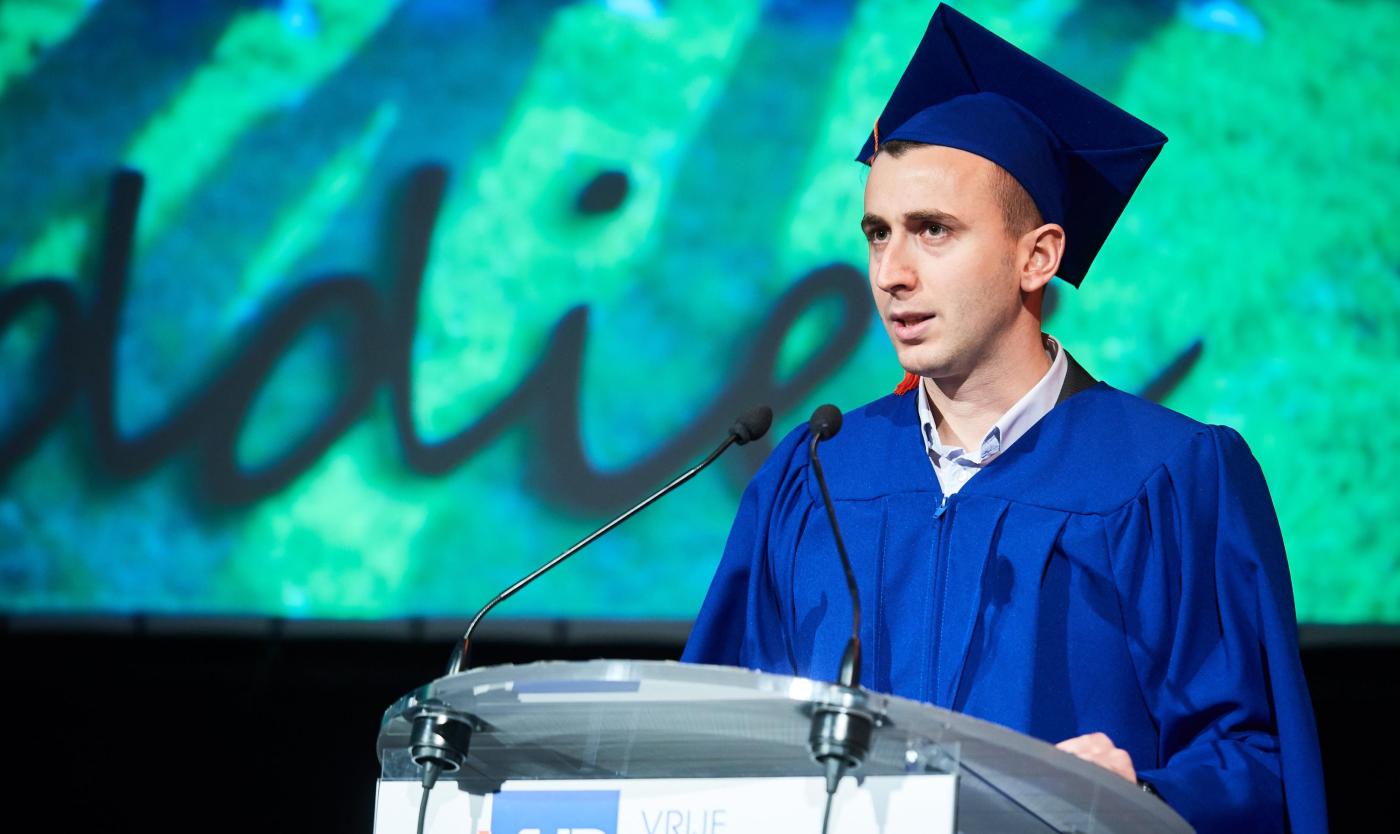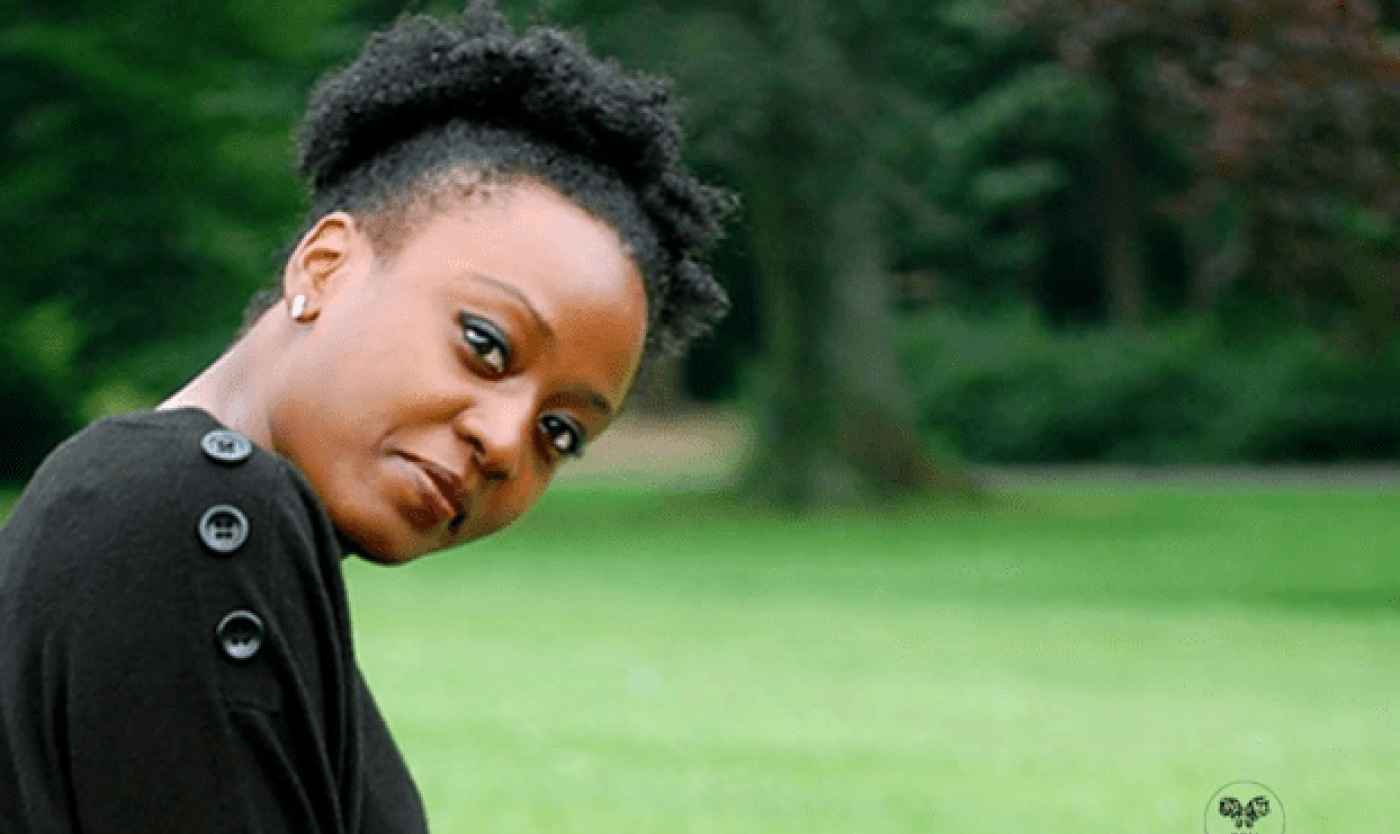 Axelle Asmar
The Journalism & Media in Europe programme was for me first of all passionate and international lecturers, and professors on top of their respective disciplines sharing their insight into the journalistic field while at the same time giving their students spaces to explore new ways of thinking. I particularly appreciated the focus of the programme on opening discussions on topics that ranged from online journalism and democracy to media discourses and representations of diversity. This programme has also provided me with resources, opportunities and skills that extended beyond the limits of the classroom. More than that, the programme was an amazing international experience; this master's being an international programme, I got to meet such a diverse group of students with different academic and educational backgrounds coming from Europe and beyond. 
Axelle is currently working as a researcher at VUB's research department SMIT
Is this programme for you?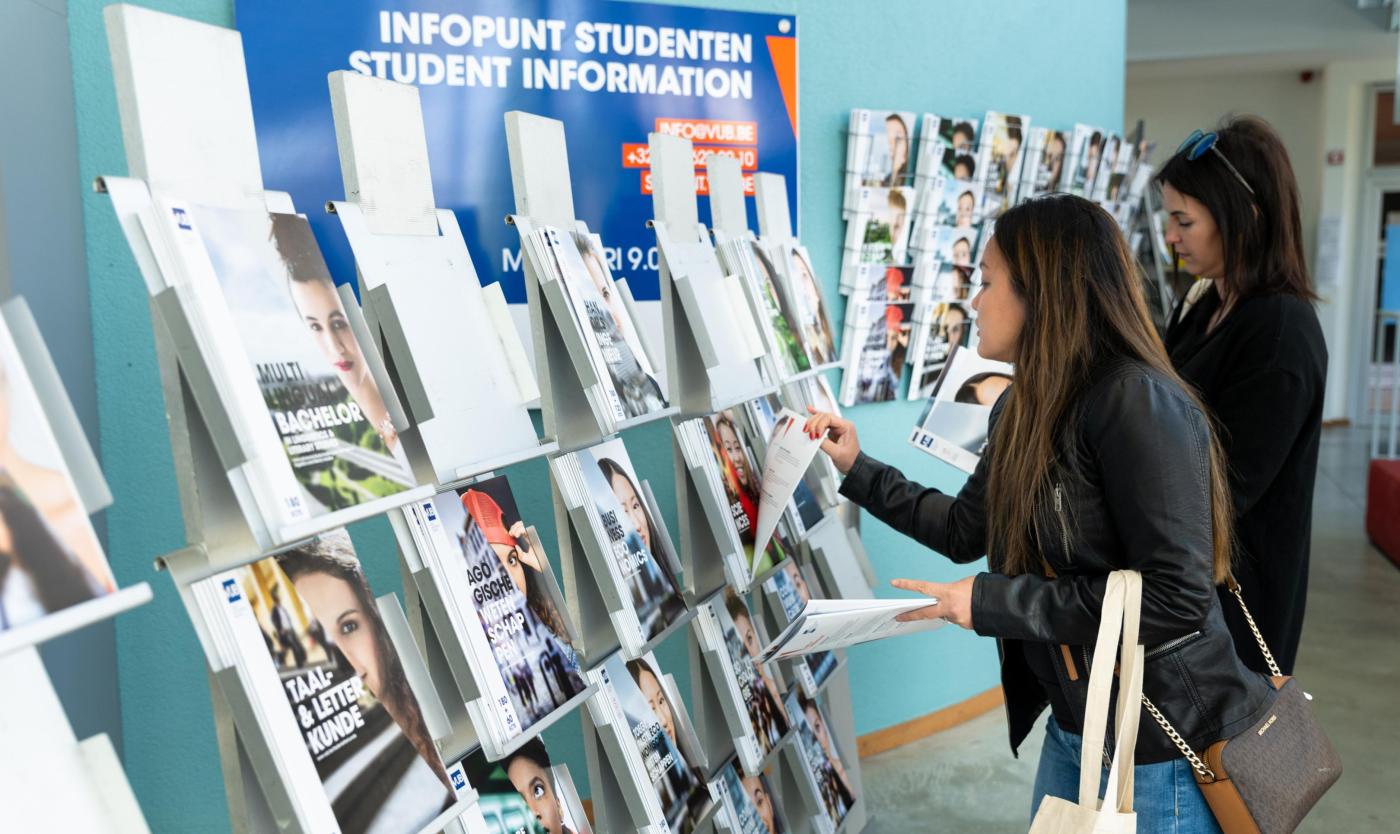 A better idea of the programme?
Would you like to know more about this VUB programme? Take part in our (online) study choice activities. Leaf through our brochure, chat with other students, put questions to our professors in an online info session, read our alumni testimonials or attend an open lecture or info day.