What do you learn in the master's programme? 
Our approach combines the many dimensions of architecture and construction engineering. You'll be trained to design large-scale architectural projects that add value to complex, mainly urban, situations. You'll spend at least one-quarter of your time in a design studio, where many aspects of your study come together: analysing a historical, architectural and urban context, setting up a programme and designing a pleasant, sustainable, resource-efficient building complex. The compulsory programme also includes courses in architecture, construction, and engineering sciences: history and theory of architecture, construction and urbanism, structural engineering, design of building equipment, construction management and training in engineering research methods. Our optional courses give you the chance to specialise in a specific scientific field. You'll also do a master's thesis. The programme fosters the interaction between the different disciplines and nurtures a scientific attitude. In doing so, you'll receive a high-level scientific education, optimising your preparation for the job market.
Find out more about this programme
The strengths of our Architectural Engineering master's programme
You'll learn to address the complexity of the architectural and engineering environment by harvesting the synergy between the two.
You'll focus on the construction process and the key role of the project supervisor, learning the skills required to design, coordinate and carry out large-scale projects in a multidisciplinary environment, take an advanced technical and scientific approach and follow the principles of sustainable design and building.
You can study abroad for one or two semesters - e.g., in Italy, Germany or Sweden - without delaying your study progress. Or stay in Belgium and expand your horizons together with the many international students in the country's only English-speaking master's programme of this kind.
Student reviews of the course
Isabelle Hens | Student Architectural Engineering
"I was looking for a programme that would allow me to combine my interest in science with my creative spirit. Already in the first year, I knew I had made the right choice. The master in Architectural Engineering offers a good mix of creativity and exact sciences, which sets us apart from other engineering programmes and yields a variety of career paths after our training."
 
Margot Missoorten | Student Architectural Engineering
"In the first master, I expanded my horizon and went to Cottbus, Germany. It was an unforgettable experience, getting to know another university, establishing new international friendships, broadening my view on architecture and the (built) environment that surrounds us. But I was also very happy to come back to Brussels: being away for one semester, made me appreciate the very specific atmosphere at the Department of Architectural Engineering even more!"
After graduation
Your career opportunities as an architectural engineer are specific, and distinct from those open to architects and civil engineers. Large construction projects require project leaders able to integrate and coordinate the aesthetic, programmatic, structural and technical aspects. They need experts with an integrated knowledge of heating, ventilation and airconditioning, the physical behaviour of materials and structures, and the principles of sustainable building. And the challenges grow ever more complex as the building industry and equipment of contemporary architecture projects evolve. Thanks to the cutting-edge scientific research in this programme you'll be optimally prepared for a wide range of job profiles. Architect or structural engineer? Project manager or consultant? Employee or executive in an architectural or engineering office? Supervisor of the built heritage or policy maker for urban planning? Researcher? The choice is yours.
Is this programme for you?
Our alumni take the stage
Wondering if this programme fits your interests? What if we told you that we have personal reviews from our brand-new graduates themselves! Get inspired by our own alumni below.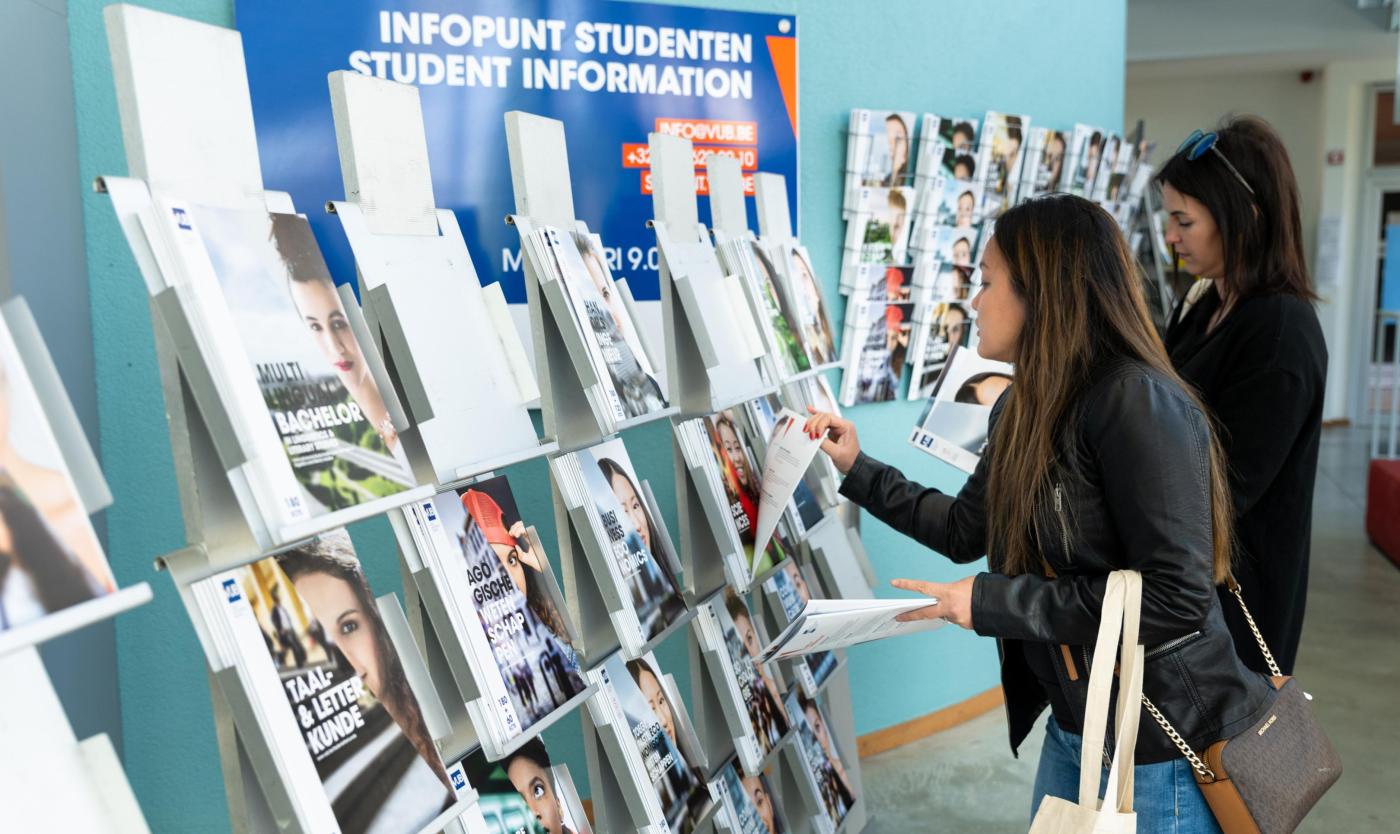 A better idea of the programme?
Would you like to know more about this VUB programme? Take part in our (online) study choice activities. Leaf through our brochure, chat with other students, put questions to our professors in an online info session, read our alumni testimonials or attend an open lecture or info day.