After graduation
As materials and chemical commodities are essential in many technological sectors, our graduates are in high demand and our alumni are making an impact around the world in research, manufacturing, business management and education. Opportunities are diverse and are found in the biomedical engineering, food and biotechnology, chemical engineering, production or application of organic, ceramic or metallic materials for energy, electronics, optics, transportation, or health, the pharmaceutical or medical industry, government positions and teaching.
VUB will help with your first steps towards employment with workshops, networking events, job fairs and tips and tricks for job interviews. In short, everything you need as an ambitious student!
What have you learnt?
Tackle environmental challenges and help build the future 
Engineers in chemistry and materials sciences play a unique role in sustainable development. They manage resources, energy and the environment to develop and produce more sustainable materials and chemical commodities. This master's programme prepares you to face the many demands of the modern technological employment field. With English as the working language, and project skills from A to Z (concept, planning, execution and presentation), teamwork plus critical and analytical thinking and problem-solving, you'll acquire the flexibility and capability required to work in an international and multicultural environment, and be ready to shape the future, your future, our planet.
 
Further study
Graduated? Well done! Done with studying? Well no.
Obtaining your master's degree is a major achievement, but afterwards you can continue to improve your knowledge at VUB and ULB. VUB offers no less than 21 master-after-master's trajectories and many postgraduates. An offer that is not only diverse, but also exceptionally high level, and thus an extra ace on your CV! And of course, for those aiming for the highest academic level, a PhD is the way to go.
Are you aware that VUB sometimes looks for chemicals and materials engineers?
That's right! You can build an exciting and meaningful career as a chemicals and materials engineer or a specialist in environmental challenges and modern technology here at your alma mater. As a large organisation, we look for very diverse profiles.
Join our community of former students
On graduation from VUB you become part of a unique network of 75,000 former students (known as alumni) who are ready to build a better future. We exchange as many experiences, ideas and other forms of knowledge as possible to stand stronger together in our jobs, our lives and the world outside.
So, besides strengthening your position on the labour market, a VUB diploma gives you a network you can build on to realise your professional ambitions and make a difference in the world. Do you need more reasons? We list more below for you.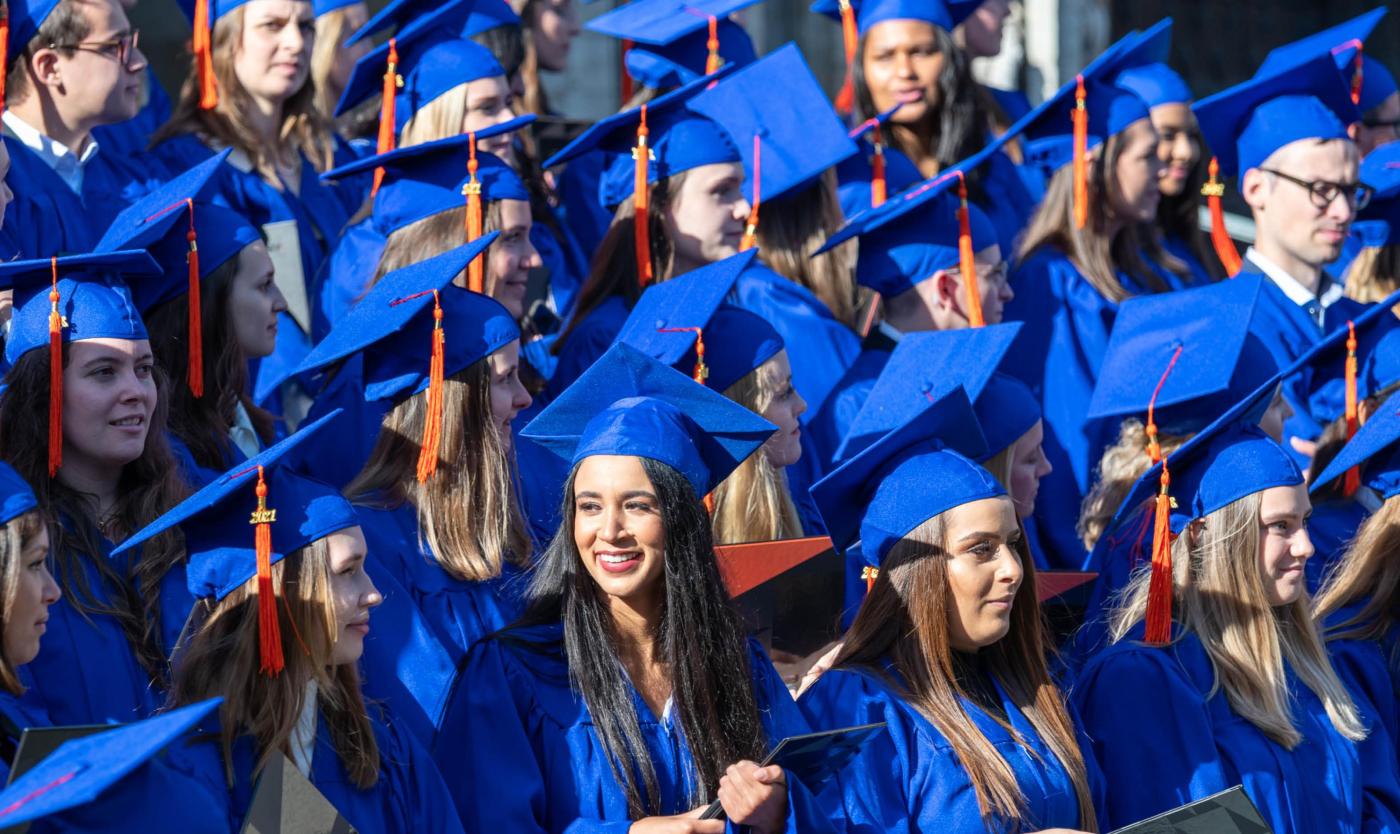 ... it's worth it!
Benefits on and off campus - A BasicFit annual subscription at half the price, student rates in the Resto... : being a former student pays off with a digital alumni pass.
Help with job applications - It is sometimes hard for young alumni to find their way on the labour market. We help you get off to a flying start.
Networking - Join your faculty or study-programme alumni association and keep up to date with the latest networking events and developments in your field.
Career inspiration - Are you looking for a job that matches your passions? Read the career stories and tips of former students and discover the possibilities per diploma.
Our continuing education - Society and the labour market are constantly on the move. Our continuing education courses keep your knowledge and skills relevant for a lifetime.