What do you learn in the master's programme? 
This programme encompasses two distinct profiles: Process Technology and Materials. The master's programme has a common core of 56 ECTS, ensuring a strong mutual interaction and integration between both profiles.
Process Technology
The Process Technology profile prepares you to become an engineer who can be employed in, for example, production units (operation and optimisation of production facilities). Alternatively, you could work in an engineering group, where you'd develop new production processes that meet performance specifications. The profile mainly focuses on the chemical industry, but also looks at biotechnology and the food industry. You'll be trained to identify, solve and avoid environmental problems.
Materials
The Materials profile thoroughly prepares you for a job in the materials technology sector of metals, polymers, ceramics and composites. You'll be trained to become a creative engineer, capable of designing sustainable and multi-functional materials for specific applications. You'll also develop skills to engineer intermediate or finished products with these materials, using environmentally friendly and safe production processes.
Find out more about this programme 
The strengths of our Chemicals and Materials master's programme
As a cooperation of VUB and ULB, BRUFACE (Brussels Faculty of Engineering) offers you the best of both institutions, the opportunity to study in an international context and the advantage of the best expertise and facilities of both universities. You get high-level education at a reasonable tuition fee, and even leave with a joint degree from VUB and ULB.
A unique and multi-faceted master's programme with close links to scientific and technological research and integrating chemical process technology and materials science and technology.
Courses, lab sessions, and projects in close interaction with academic and/or industrial experts, and in the research labs of the two universities ensure direct contact with the most recent scientific and technological advances
Student reviews of the course
 
Wout Weijtjens | Student Engineering Sciences
 

"As for many, my study choice was not evident. After all, it's your future at stake. My choice of engineering was logical, as science and techology are intricately interwoven in it. And this still fascinates me. The idea of becoming an inventor always appealed.

Brussels was not an obvious choice. But when obtaining information about VUB and BRUFACE, I was immedately charmed. Being able to converse with professionals who could guide me in my choice was great. As the study groups were not as large as in some other institutions, the professors never made me feel like just another student, and I never had the feeling they were living in an ivory tower. It is not an urban legend that some professors suggest using their first name, nor that they are there to help you.

The atmosphere on and around the VUB and ULB campuses is great, without feeling lost in the masses. Being a student is always more than studying alon. At parties or cantusses, you always meet familiar faces. And that in the exciting metropolis of Brussels!"
After graduation
Materials and chemical commodities are essential in many technological sectors. As a graduate of our department, you'll be in great demand in diverse industrial sectors. Our alumni are already making an impact around the world in research, manufacturing, business management and education.
Opportunities lie in the following fields: biomedical, biotechnology, chemical engineering, materials for energy, electronic, optical, (in)organic and metallic materials, the pharmaceutical industry, government positions and teaching.
VUB will help you with your first steps in employment, with workshops, networking events, job fairs and tips and tricks for job interviews. In other words: with all an ambitious student needs!
Our alumni take the stage
Wondering if this programme fits your interests? What if we told you that we have personal reviews from our brand-new graduates themselves! Get inspired by our own alumni below.
Is this programme for you?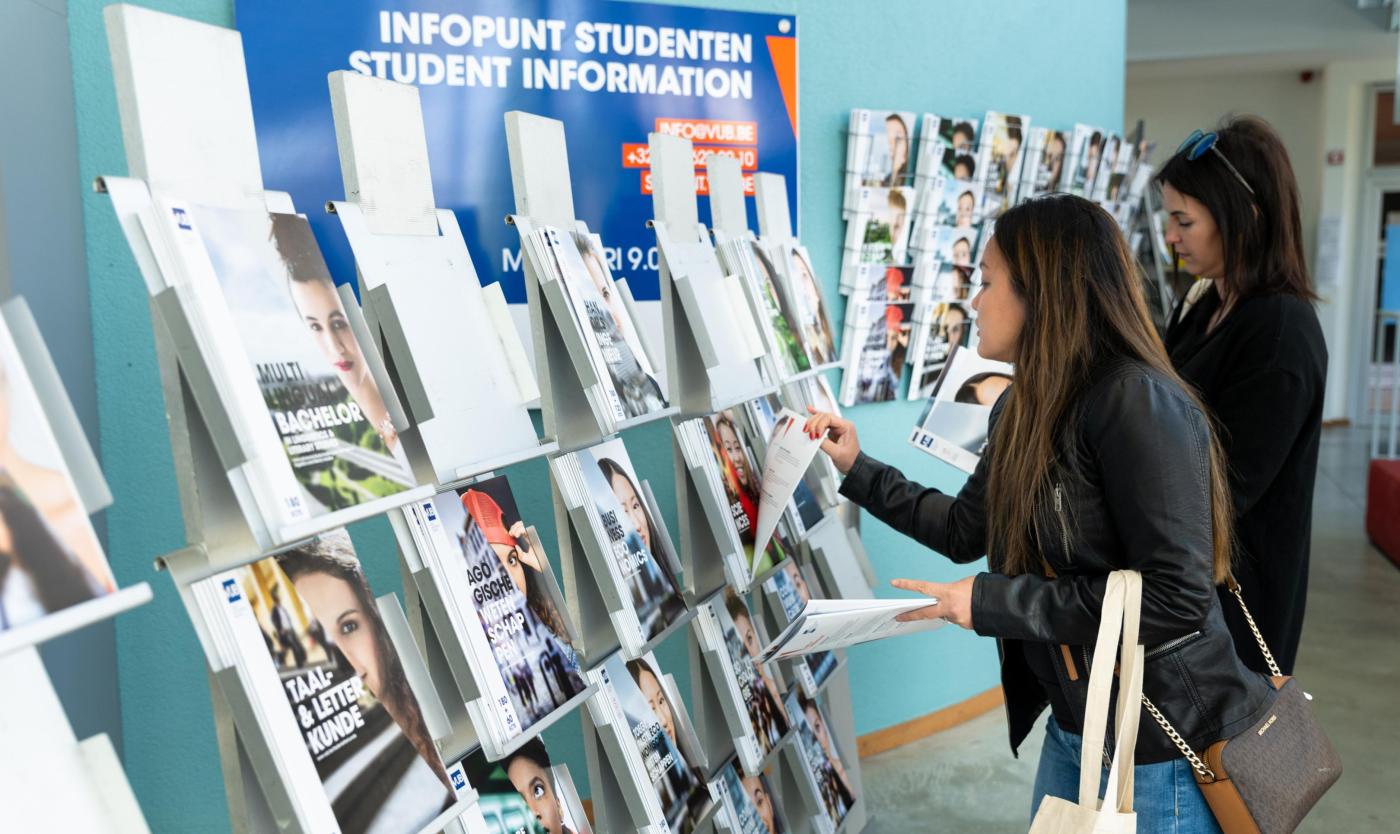 A better idea of the programme?
Would you like to know more about this VUB programme? Take part in our (online) study choice activities. Leaf through our brochure, chat with other students, put questions to our professors in an online info session, read our alumni testimonials or attend an open lecture or info day.