What do you learn on the master's programme? 
In this programme, you'll acquire knowledge and skills from all fields of biomedical engineering in order to become an expert all-rounder, so once you finish the programme, you can work as a generalist or specialist in one particular field. You'll be trained in the fundamentals of current biomedical engineering and gain a thorough knowledge of the basic concepts, along with an overview of the main applications used in various fields of biomedical engineering: medical imaging, medical signal processing, medical physics, medical device technology, tissue engineering, biomaterials and more. Alongside this knowledge, you'll acquire the necessary research skills that will allow you to independently analyse and solve problems, with an all-important emphasis on permanent learning in this ever-changing domain.
You can choose between five specialisations:
Radiation physics
Biomechanics and biomaterials
Sensors and medical devices
Neuro-engineering
Generic programme
Find out more about this programme 
The strenghts of our Biomedical Engineering master's programme
Inter-university collaboration with Ghent University providing several specialisation tracks, and smaller classes for valuable personal interaction. All this on a cosy green campus with lots of facilities in cosmopolitan and (multi-)cultural Brussels.
International approach that considers cultural differences across Europe and benefits from the multicultural profile of participating students. Taking interdisciplinary one step further by working with colleagues from different faculties and domains in multidisciplinary teams and projects.

You'll gain an all-round expertise, learning the fundamentals and essential research skills, plus an overview of the main applications, allowing you to work as a generalist or specialist.
After graduation
First steps on the job market - With a master of Biomedical Engineering, you have plenty of possibilities to find a job in Flanders, Belgium, Europe or around the world. Whether it's in industry, hospitals, healthcare, universities and research institutes, in government or public health... As a biomedical engineer you are versatile, multidisciplinary, and therefore employable in all kinds of positions. For example, become a PhD student at a university or join a large industry R&D department or a product manager or project leader in an (R&D) industry. Work as a biomedical engineer in a hospital, as a consultant in a wide range of functions, from product design to safety regulations or at a notified body as a regulatory affairs manager, screening new products for a CE-mark, patent offices… Rather work in health Insurance, improving health care and controlling costs? In fact, any job requiring the traditional analytical and organisational skills of the academically-trained engineer (general consultancy jobs, top functions in administration, banking sector...) are open ... The choice is yours!
Is this programme for you?
Our alumni take the stage
Wondering if this programme fits your interests? What if we told you that we have personal reviews from our brand-new graduates themselves! Get inspired by our own alumni below.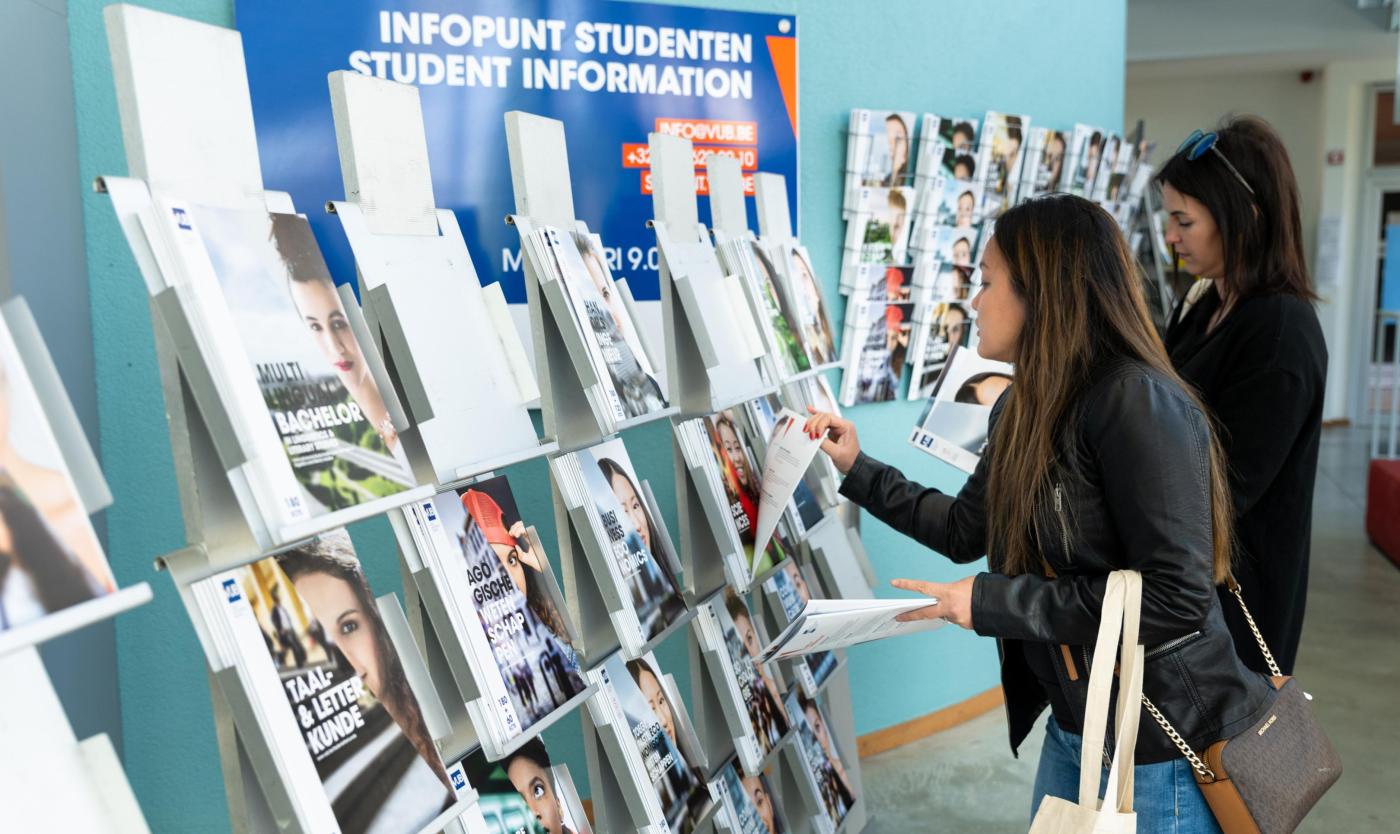 A better idea of the programme?
Would you like to know more about this VUB programme? Take part in our (online) study choice activities. Leaf through our brochure, chat with other students, put questions to our professors in an online info session, read our alumni testimonials or attend an open lecture or info day.