What do you learn on the master's programme? 
Choose between two specialisations: 
Chemical Theory, (Bio-)Molecular Design and Synthesis: offering a thorough education in the design and synthesis of organic molecules and polymers, in which medicinal chemistry, computational chemistry and structural analysis feature prominently. Also includes advanced courses in theoretical and quantum chemistry.
Analytical and Environmental Chemistry: covering a whole range of analytical techniques, including advanced chromatography, elemental and isotope analyses and nutrient and organic pollutant analysis. Examples of studies include natural and disturbed processes in water, sediments and atmosphere. A variety of analytical techniques are used, and new sampling and measuring techniques are designed, tested, refined and optimised.
Find out more about this programme 
The strengths of our Chemistry master's programme
State-of-the-art inter-university research
Multidisciplinary teaching
Dynamic, advanced-level programme
Academic or industrial internship options in Belgium or abroad
After graduation
Chemists wanted! Did you know that Belgian companies are constantly searching for chemists and that these jobs are among the best paid? This master in Chemistry opens many doors for an interesting career in one of the most research-intensive and growing sectors worldwide. Opportunities lie in many different branches, ranging from research and production to laboratories and sales and management. Graduates are in great demand, in government labs, food safety and research, production of drinking water, waste management and many other environmental aspects... In medical labs, hospitals and the pharmaceutical industry... The choice is yours.
Is this programme for you?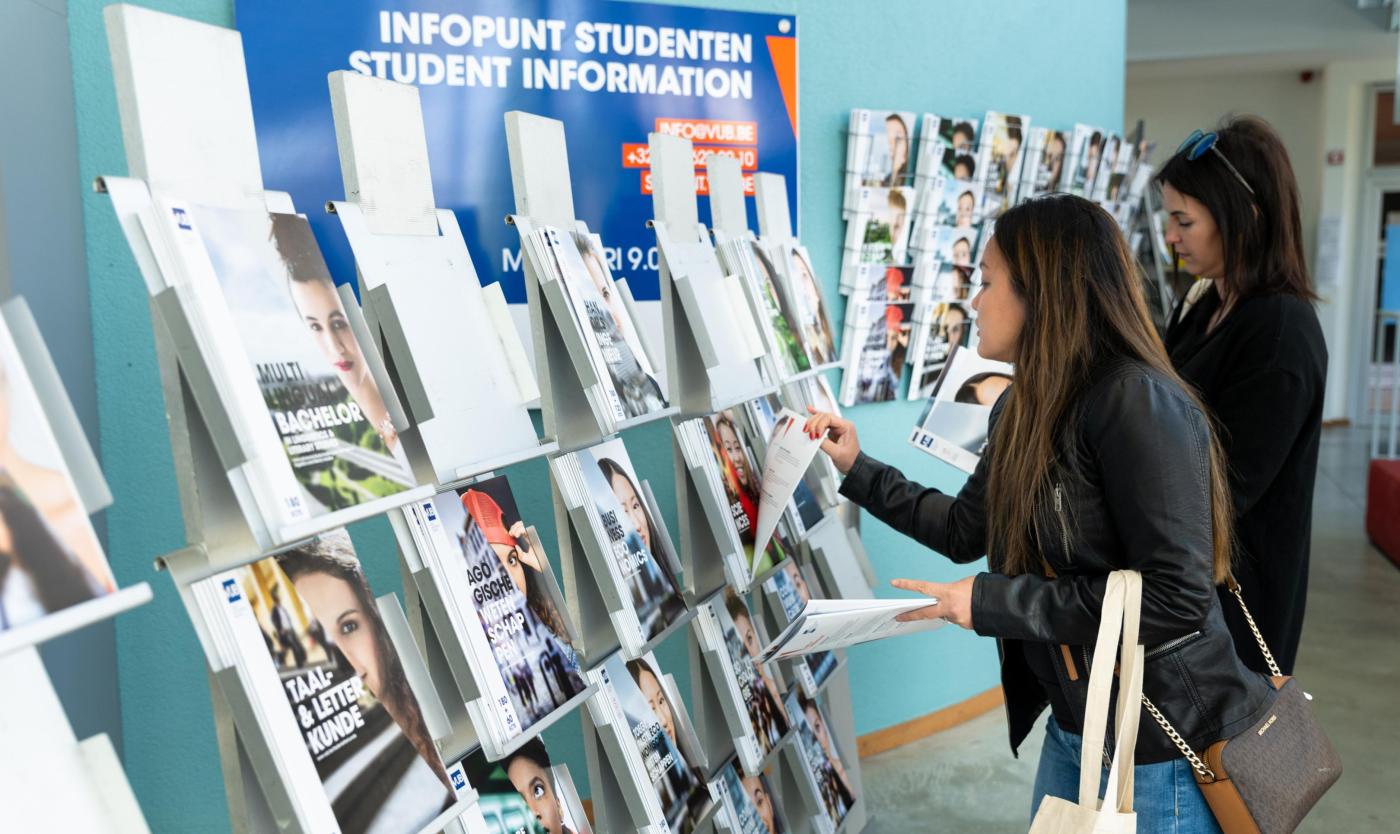 A better idea of the programme?
Would you like to know more about this VUB programme? Take part in our (online) study choice activities. Leaf through our brochure, chat with other students, put questions to our professors in an online info session, read our alumni testimonials or attend an open lecture or info day.