What do you learn in the master's programme? 
Strong foundations are the focus in this Master in Management. You'll build the knowledge needed for a wide range of management positions. Learning from professors from academia and industry, you'll master a range of transferable skills, including analysis, communication, practicality, intellectual creativity, triple bottom line thinking, ethics and cross-cultural awareness. We pay special attention to concepts such as sustainability, economic intuition and vision, as these are important elements in modern management. Our courses are carefully selected with a very international and multidisciplinary audience in mind. So, we'll always consider a wider context, preparing you for management positions in varied and complex international environments.
Programme structure
The master's programme consists of 60 ECTS. 1 ECTS equals on average between 25 to 30 hours of study work. Covering a wide view of the business and economics domains, courses include accounting, finance, informatics, strategy, human resources management, marketing, supply chain management and a master's thesis. There is a strong focus on developing analytical skills through a variety of courses providing interactive exercises and group work, such as business games. The programme is offered only in evening classes.
The preparatory programme is obligatory for all students (except those with a Master's in Engineering). Although it is technically possible to combine the preparatory and the master's programme in one academic year, most students, especially working students and/or students with parental responsibilities, choose to spread the programme over two or more academic years. Unless you can study full-time, we strongly recommend spreading the programme.
Block teaching
The master's programme in Management is structured according to the block teaching system. This means that we have scheduled the second-semester exams of the master's programme to take place in the two weeks following Spring Break. This leaves the final weeks of the academic year free of lectures, providing you with sufficient time to complete your master's thesis.
Find out more about this programme 
The strength of our Management master's programme
You'll develop a broad overview of all aspects of modern business management.
You can study at a pace that suits you, with evening classes, and a flexible duration of one year or more.

You'll gain access to the strong Solvay Business School alumni network, providing valuable professional contacts.
After graduation
The Master of Science in Management offers you the know-how needed for management positions in many different industries, as well as governmental and non-profit organisations. For example, preparing you to launch your own business, take up a management position or enter one of the business fields.
Our alumni take the stage
Wondering if this programme fits your interests? What if we told you that we have personal reviews from our brand-new graduates themselves! Get inspired by our own alumni below.
Is this programme for you?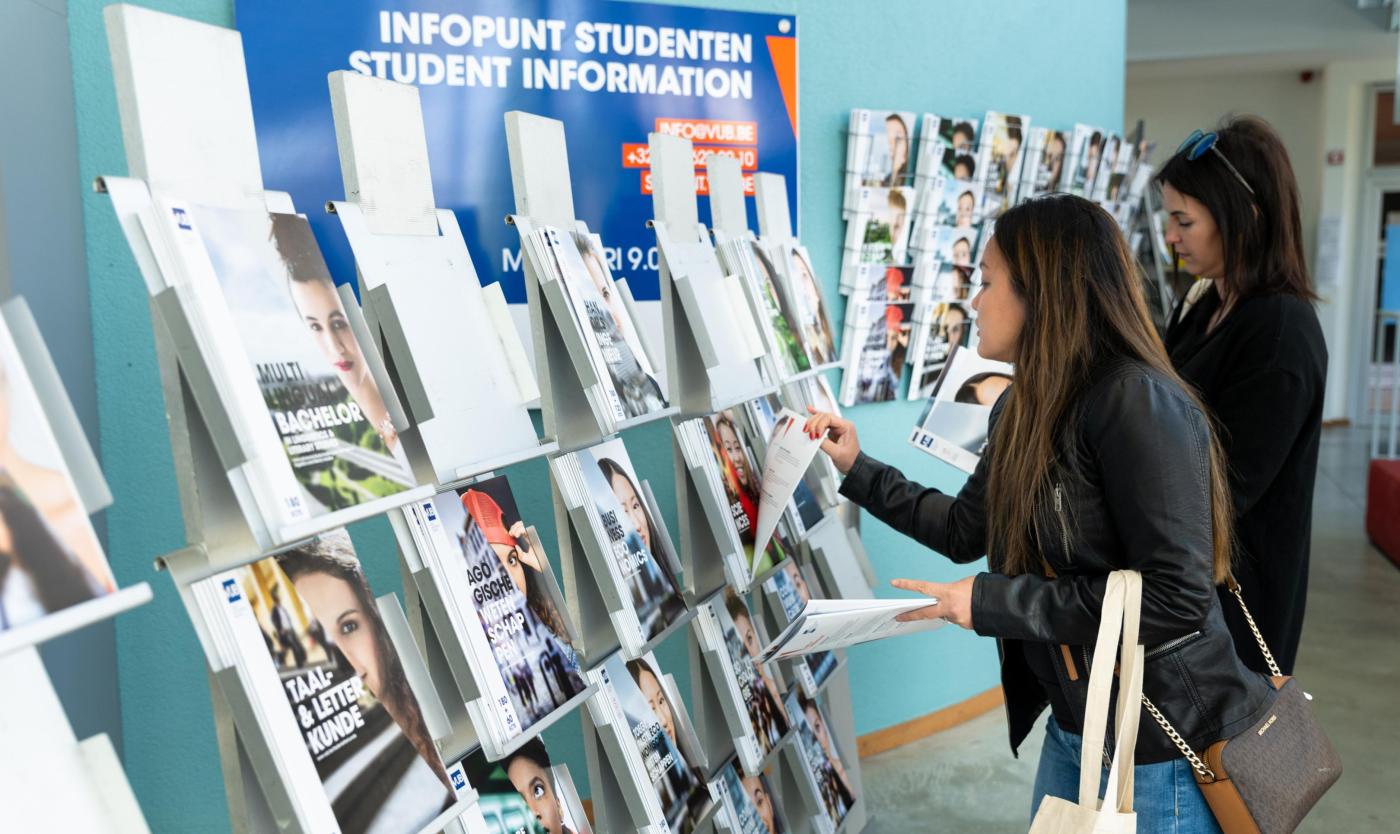 A better idea of the programme?
Would you like to know more about this VUB programme? Take part in our (online) study choice activities. Leaf through our brochure, chat with other students, put questions to our professors in an online info session, read our alumni testimonials or attend an open lecture or info day.