What do you learn on the master's programme? 
Two specialisations
Students can choose between two subjects:
The Urban Land Engineering programme at VUB zooms in on land management in urbanised areas. You will be trained in the inventory and detailed characterization of land capacity and of soil and water management in an urban context. As a graduate, you will understand urban hydrology and hydraulics, which will enable you to optimize urban land use under different natural and environmental conditions.
Find out more about this programme 
In the Land and Groundwater Management programme, taught at Ghent University, you will learn to understand how soil water and groundwater develop and evolve, both under natural conditions or following human interference, against the overall background of land. As a graduate, you will have all the knowledge and skills needed to use and manage soil water and groundwater in a sustainable way, and to optimize land use under different natural and environmental conditions.
Find out more about this programme
The strenghts of our Sustainable Land Management master's programme
A programme with a long history: The master in Sustainable Land Management originates from two other programmes, both formerly taught at Ghent University: the Master of Soil Science programme and the Master of Eremology. In 1997, Ghent University joined forces with Vrije Universiteit Brussel to widen the scope of the course, launching the Master of Physical Land Resources. In 2020, the programme was renamed Master of Sustainable Land Management, reflecting several programme changes.

From theory to laboratory to practice: Field work, excursions, laboratory work, exercise sessions and computer workshops all make this master's programme particularly hands on. There are a series of theoretical courses, of course, but all students confirm their appreciation of the applied and practical approach to teaching.

Become a skilled, knowledgeable expert: More than immersing you in the world of land and water management, this programme will teach you a wide range of skills typical for a master of Science, such as the ability to identify problems, form hypotheses, test these through experiments in the field and report results and findings to both your peers and a more general public. Moreoever, you'll learn how to think analytically and synthetically, while still being creative – all part of a problem-solving mentality. In brief: you'll gain all the knowledge and skills needed to build a successful career as a scientist.
After graduation
In this programme, you will acquire the know-how and skills needed to find an exciting job in fields like:
Soil management
Environment assessment
Water management, including water supply and control
Stability of taluds and excavations
Use of soil as construction material
Coastal development
Erosion and sediment transport
Whichever path you take, VUB and Ghent University will help you with your first steps on the job market, with workshops, networking events, job fairs and tips for job interviews. Exactly what you need as an ambitious student!
Is this programme for you?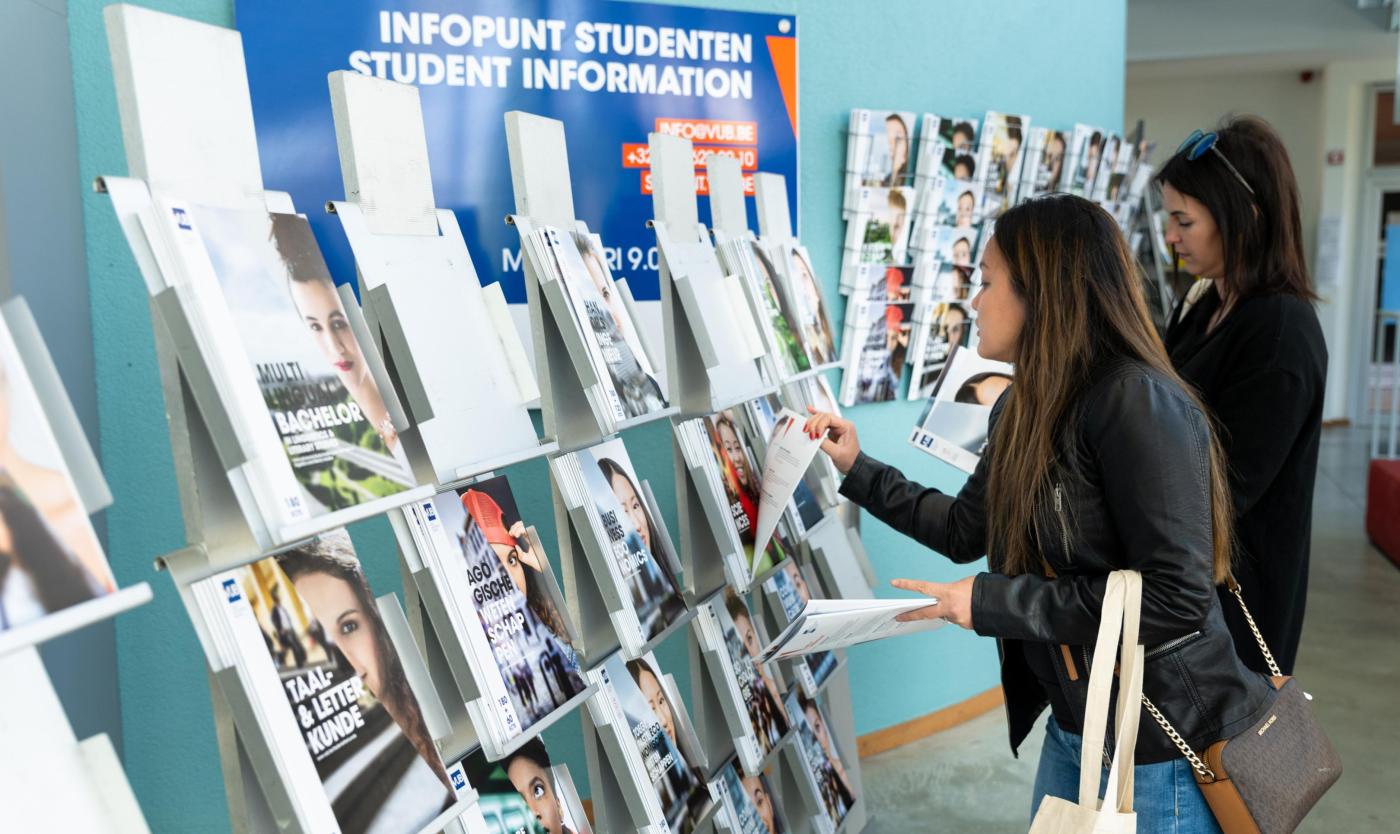 A better idea of the programme?
Would you like to know more about this VUB programme? Take part in our (online) study choice activities. Leaf through our brochure, chat with other students, put questions to our professors in an online info session, read our alumni testimonials or attend an open lecture or info day.