Equal educational opportunities for all students
For the late Honorary Rector Caroline Pauwels, the development of talent was our strongest asset. But when students are struggling, talent, effort, and dedication are not enough to earn a degree. To continue to guarantee equal educational opportunities, Caroline Pauwels set up a relief fund for students. Thus, the VUB helps students who are struggling financially, materially, socially, or psychologically.
An investment in this fund pays off and makes society more resilient and inclusive. For this, we need you as partners: alumni, companies, and VUB sympathisers. 
A head full of money worries can't learn anything
Every year the proportion of vulnerable students at VUB grows. More than 1 in 3 VUB-students receives a study grant but even with this financial support, some of them can't make ends meet. As a result, more and more students need social, financial and psychological support. The worries of the students stand in the way of a pleasant study time and prevent some from obtaining their degree. The VUB Caroline Pauwels Relief Fund helps students in need by providing them financial and psychological support. You can also help.
Together for students in need
Your commitment allows us to invest sustainably in talent by providing laptops, rent, living allowance, psychological support and sustainable menstrual products (to fight period poverty).
"Thanks to the Relief Fund, I can concentrate on my studies again."
Angèle came to Brussels for a master's degree. Her dream is to obtain a PhD, but financially she is on her own. "It's very stressful because you can't study well if you're wondering how you're going to survive the next month." When she received support from the Relief Fund, she was able to continue her studies. "I specifically asked for two months' living allowance to make ends meet. That was a big help."
Willem studies Business. He lost both his parents and is forced to live independently. Willem had to provide for his own income and study at the same time. His money worries translated into psychological problems. Thanks to the VUB Caroline Pauwels Relief Fund, Willem can continue to study full-time and he does not have to give up his valuable study time to start working. He also receives psychological counseling through VUB. This way he will achieve his goal.
International student Fernando had to take out a loan to start his Management course. He lost his student job, which meant he could no longer pay his monthly installments. Debts piled up. Fortunately, he quickly received help through the Relief Fund to pay his rent and courses. Fernando could continue his studies carefree.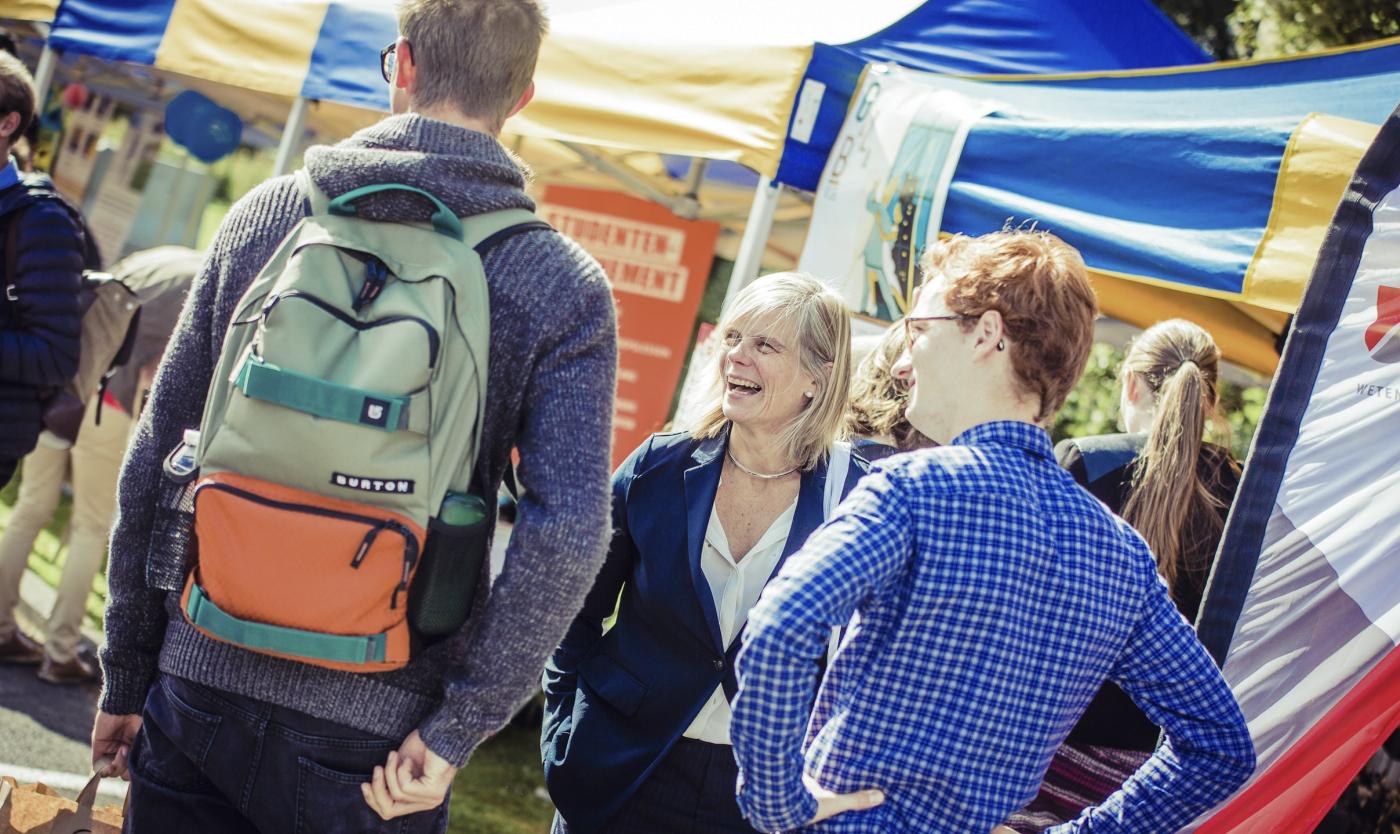 Donate now and make all the difference!
Donations can be made online or by transferring money to VUB account number BE51 0013 6779 3562 with the reference GIFT FO7. Do you want to support on a monthly basis? Become student sponsor. From €40 onwards, you will receive a fiscal certificate allowing you to recover up to 45% of your donation.