Research into a cancer vaccine
After she was diagnosed with breast cancer, Yamina Krossa launched a campaign in 2015 for the full reimbursement of breast reconstructions in breast cancer patients. She founded the non-profit organisation Benetiet for this purpose. In 2016, she succeeded and such reimbursement became a reality.
However, the fight against breast cancer continues unabated. Yamina therefore released all remaining resources into her own fund. These resources, then, enabled Prof. Dr. Ir. Damya Laoui to carry out fundamental research into a cancer vaccine.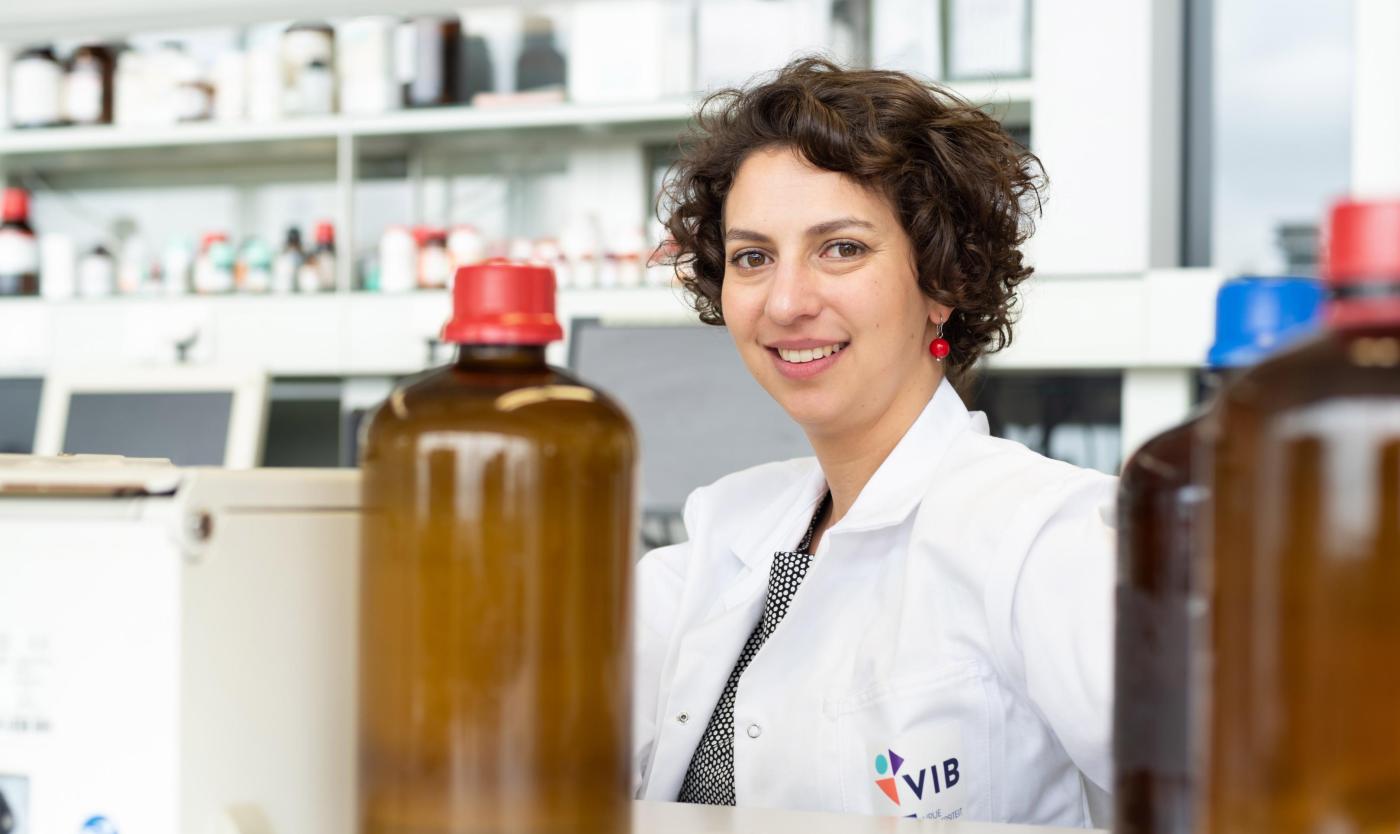 Prof. Dr. Ir. Damya Laoui is investigating a possible new cancer therapy via so-called dendritic cells, which are part of the body's immune system. Damya does this work in collaboration with her colleagues in the Cellular and Molecular Immunology research group (VUB-VIB). They study the injection of certain body cells in cancer patients to inhibit the growth of their tumour.
It's rarely the first tumour that kills. 90% of all cancer mortalities worldwide are due to recurrent tumours or metastases. As an immunologist, Damya found a possible 'vaccine' against metastases within tumours themselves. This means that this remedy is tailored to each individual. This immunotherapy could save lives, and with fewer side effects than current treatment methods. Damya hopes to begin clinical trials of an initial test of the vaccine on humans soon.
Learn more about the concept of dendritic cells in the video.
Donate now and make all the difference!
Donate online or by bank transfer to the account number BE51 0013 6779 3562 of VUB with the reference GIFT FO3. Donations from € 40 are tax-deductible.