What do you learn in the master's programme? 
3 graduation options, and 3 ways to launch your scientific career:
Ecology & Biodiversity: gain experience in the research methods used to study the ecology and evolution of organisms found in terrestrial, freshwater and coastal ecosystems. Expert staff teach up-to-date knowledge on individual organisms, populations, species, communities and ecosystems, backed up by their active research experience in biodiversity, vertebrate and invertebrate ecology, evolutionary ecology, biogeography, plant ecology, plant-animal interactions, conservation genetics of populations, and nature management.
Molecular & Cellular Life Sciences: the study of animal and plant development, microbiology, cell signalling pathways, cancer biology, stem cell biology, human biology, virology, and immunology. Courses of this profile span multiple levels of biological organisation, from whole organisms down to the molecular level. By choosing this profile, you will acquire the laboratory skills required to engage in cutting-edge research. 
Erasmus Mundus Master's Course in Tropical Biodiversity & Ecosystems (TROPIMUNDO): we bring together top institutes and universities with long-standing worldwide expertise in tropical rainforests and woodlands and in tropical coastal ecosystems. You can focus on botany, zoology, and integrative ecosystem approaches in institutions worldwide in two master's years, of which an entire semester is spent in the tropics. 
Regardless of your chosen graduation option, we are keen to properly prepare you for your scientific career. Therefore, our graduation options share a number of course units to develop your skills in indispensable aspects of scientific research:
Master's Thesis in Biology
Project Writing
Professional Internship
Integrated Practicals and/or Field Excursions
Find out more about this programme 
The strengths of our Biology master's programme
Unique conception of your master thesis as a scientific paper, which facilitates publishing afterwards, plus an active role within the research team.

VUB and Brussels provide a firm foundation for a scientific career thanks to the knowledge and skills acquired, and proximity to potential employers.
Student reviews of the course
Claudia Parra Paitan | VUB Alumna Master in Biology
"After finishing my bachelor in Biology in Peru, I spent 4 years working at the interface between policy-making and research. However, I decided to scale up my knowledge to be able to contribute better to society. When I came across the master in Human Ecology, it was love at first sight, as the programme combines basic science, applied science and policy. I was fascinated by the international environment. To have the possibility to learn from the experience of people from Madagascar, Ethiopia, Vietnam, Samoa, Denmark, etc. was truly amazing. I especially liked the courses about statistics, impact assessment, agroforestry, biotechnology and fisheries, and was impressed with the passionate and knowledgeable professors. I would strongly recommend this programme to all students who think science should be used to promote sustainable development. To those who believe understanding human society is crucial to maintain healthy environments, where humans receive the benefits of nature, but also provide the conditions to maintain nature."
After graduation
Start your scientific career in Brussels
A master of Science in Biology is a gateway to employment in all kinds of sectors. You may join many others in a career in research, at a university, a specialised research institute such as nature conservation, environmental protection, in a natural history museum, public health institute or hospital, or in industry, as part of a pharmaceutical or agricultural company. Or perhaps you'll become involved in environmental policy and governance work at the regional, national or international level? If you have the vocation to pass on your knowledge to others, you can also become a teacher at a high school, college or educational centre. Whichever career you choose, the knowledge and skills acquired during your master's programme in Brussels are sure to be a major asset.
Is this programme for you?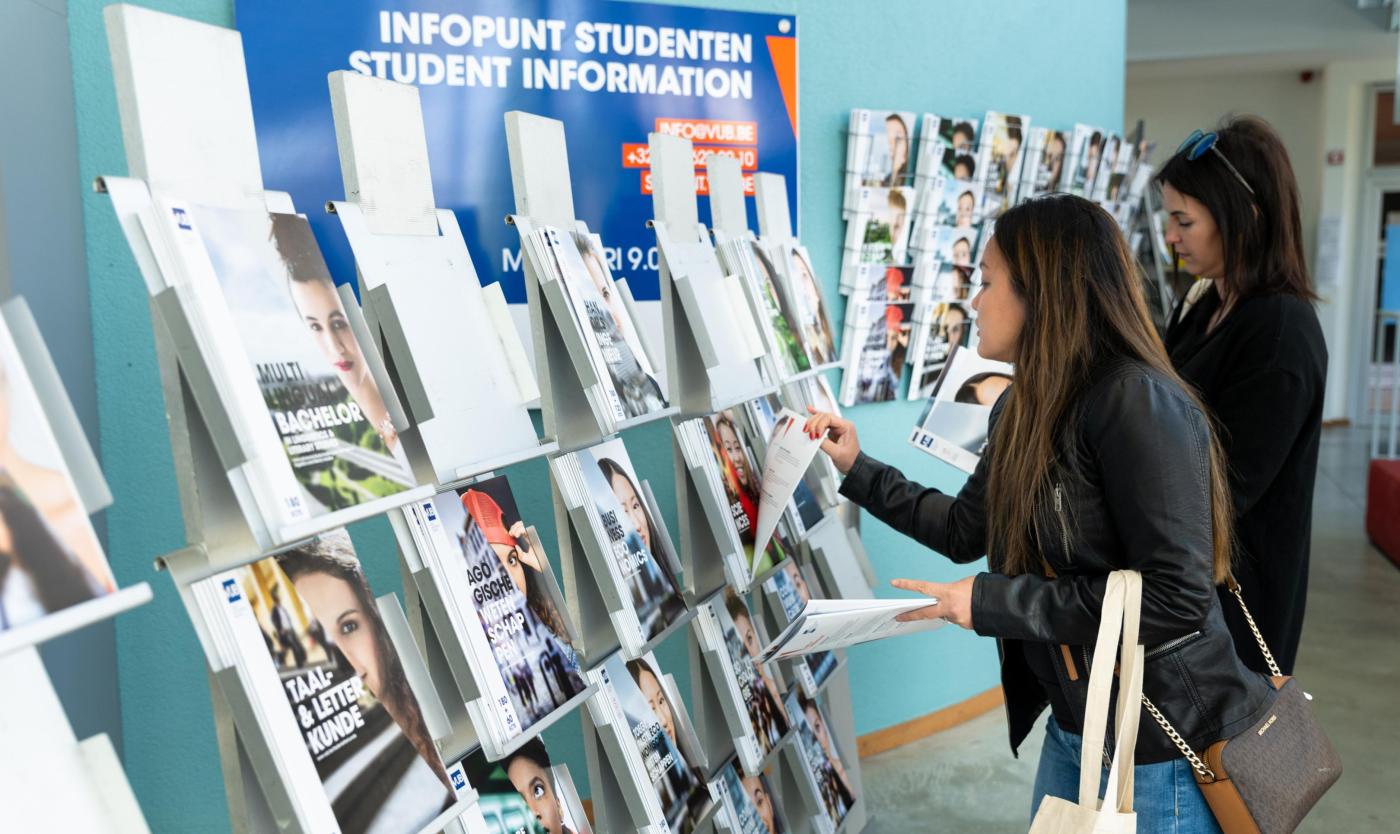 A better idea of the programme?
Would you like to know more about this VUB programme? Take part in our (online) study choice activities. Leaf through our brochure, chat with other students, put questions to our professors in an online info session, read our alumni testimonials or attend an open lecture or info day.