What do you learn in this master's programme? 
The multidisciplinary MSc in Marine and Lacustrine Science and management (in short 'Oceans & Lakes') provides you with a strong fundamental and applied knowledge needed to study and manage aquatic environments. By exploring physical, chemical, geological, ecological and societal aspects, you'll gain insight into the complexity of life and processes in marine and freshwater environments. The programme also covers management and policy, as well as commercial aspects of aquatic ecosystems, and law.  
 
Students choose one of the four available majors, each with their own specific focus. There's plenty of opportunity for practical experience too, thanks to laboratory and field work, visits to research centres, excursions and an internship. Not to mention your individual master's thesis, which may be either field or laboratory based. Your research topic is related to ongoing research in one of the associated research groups, or based on a topic proposed by the students themselves. 
And there's more. The programme also organizes its own 'Monsoon School', a summer school in a South partner country, in collaboration with local partners. The Monsoon School offers tender based field work about real environmental issues in marine and lacustrine ecosystems. In this way, it provides an example of what the practice and real-life cases in future jobs of a marine and lacustrine scientist could look like.
The programme is very international; on average each master year has students from over 15 different nationalities. ,By studying together with fellow students from around the globe, you will gain different perspectives on topics and case studies. This leads to internationalisation@home for all of our students. The international perspective is also brought into our courses.
Our students benefit from the contacts and expertise of three Flemish universities: Vrije Universiteit Brussel, Ghent University and Antwerp University. The collaboration between these universities guarantees the highest standard of education and research. It also provides the opportunity to make acquaintance with the existing expertise, facilities and research, but also with the national and international networks  of the biology involved departments and research groups.
Find out more about this programme 
The strengths of our Master of Science in Marine and Lacustrine Science and Management 
A wide spectrum of disciplines related to marine and lacustrine science and management are covered
Research and fieldwork are combined. Discover the diversity and complexity of life and processes in oceans, seas, lakes and estuaries through a balanced mix of formal teaching and practical exercises.
Training students to become multidisciplinary experts with a knowledge of how to study and sustainably manage aquatic ecosystems and environments.
Diverse and international team and peers. Different international perspectives are gained thanks to the diverse backgrounds of students and lecturers.
This master's is recognised as an ICP (International Course Programme). Therefore, targeted and well-developed trajectories are possible in cooperation with Southern partners: applying science and management skills to solve global and local challenges and aligning with the UN's sustainable development goals.
Alumni testimonials
Josphat Nguu, Assistant Manager Nature Based Solutions, ClimeTrek Ltd. 
"The foundation of a career in marine and lacustrine science is rooted in getting the right training both in indoor and outdoor spaces which the program "Master of Science in Marine and Lacustrine Science and Management" offers to its students. The professors teaching in the program first curate you in class walls and then open the doors of practicals in rivers, lakes, and ocean settings.  Specifically, the program also offers an international summer school where the students are immersed in the real world of solving realistic marine or freshwater challenges per selected country. In my time, 2019, my summer school took place in Zanzibar; where we worked to find the solution to blue carbon ecosystems. This experience set path for my current career in developing blue carbon projects. Every alumnus of the program has a unique aquatic skill set; the alumni and the programme keep in touch after graduation; this makes it possible for alumni to  give back to the new students, in case the opportunity presents itself. Happy to have undertaken my marine skill training in the program"
Arienne Calonge, Science Officer, Marine Observation Centre, Flemish Institute for the Sea.
"The Oceans & Lakes programme kickstarted my career in the marine sciences. It only has been 3 years since I embarked on the Oceans&Lakes journey, but I do feel that I have grown the most during this short period of time. My experiences during the master program had forever changed me - the way I see the world, the people I have met who are now my closest friends, the places we went to, the passionate scientists I learned from, and the values and teachings which I will carry for the rest of my career. What I loved most about the program is that it allows one to find their passion from almost any niche in the sciences. We were free to explore and get creative. In my case, I was introduced to acoustic technologies during my Master's thesis. I am glad that I can continue doing research in this field today.."
After graduation
Your ticket to a fascinating career
Our programme is designed to offer strong fundamental and applied knowledge for the scientific research and management of aquatic systems. It prepares you for an active role in research, policy and management. In other words, it's your ticket to a fascinating professional world and perhaps the start of an international career. The integration of multidisciplinary knowledge into the master programme is valuable, and will allow graduates to make a significant contribution in various jobs related to marine and lacustrine sciences, anywhere in the world.
Is this programme for you?
Our alumni take the stage
Wondering if this programme fits your interests? What if we told you that we have personal reviews from our brand-new graduates themselves! Get inspired by our own alumni below.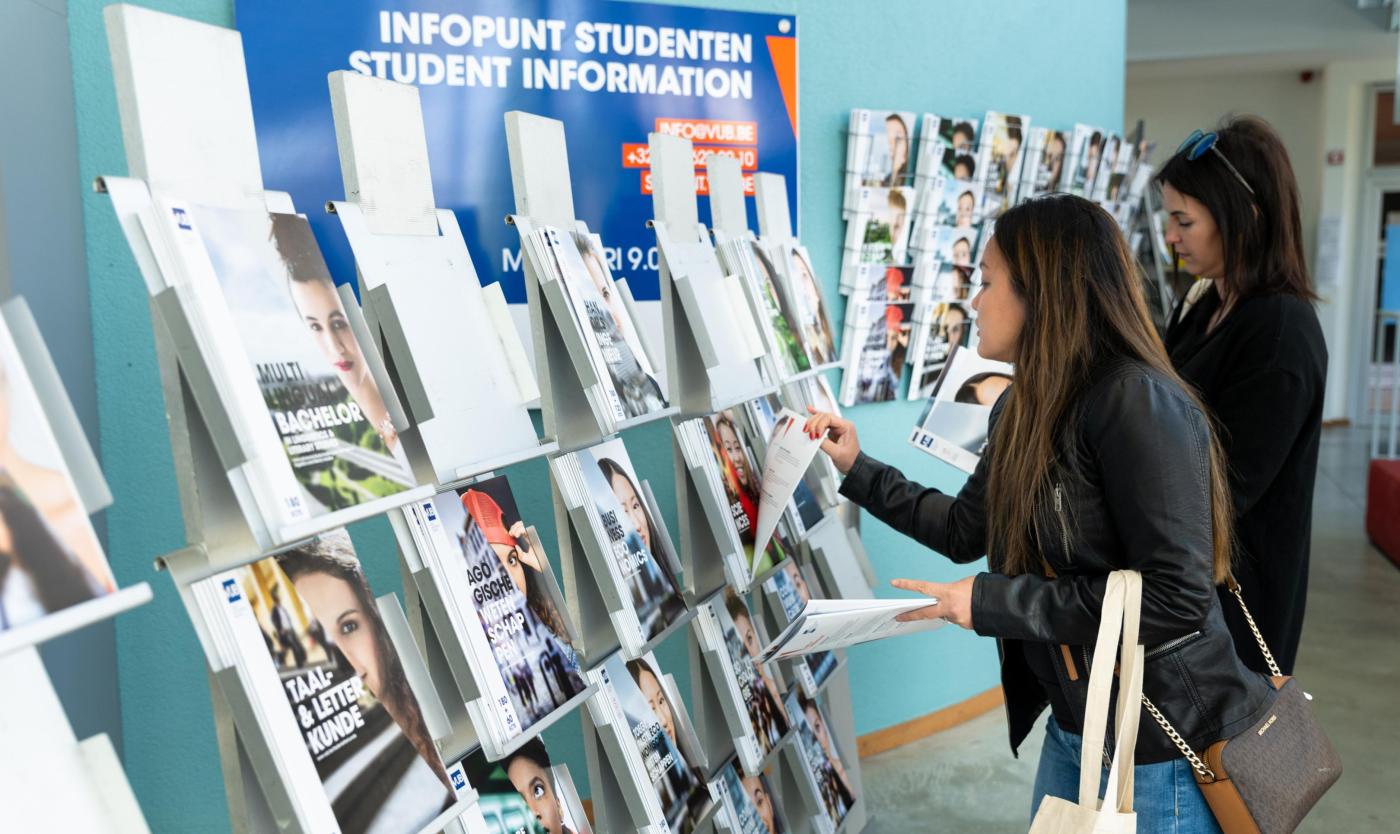 A better idea of the programme?
Would you like to know more about this VUB programme? Take part in our (online) study choice activities. Leaf through our brochure, chat with other students, put questions to our professors in an online info session, read our alumni testimonials or attend an open lecture or info day.