What do you learn on the master's programme? 
The future of our oceans and lakes is a global concern, which explains the international appeal of our programme. With such diverse company, you gain different perspectives, which we also emphasise with case studies on local and national policies and management practices in students' and professors' countries of origin.
There's plenty of opportunity for practical experience too, thanks to laboratory and field training sessions, individual and group assignments, report presentations and discussion seminars, visits to marine research centres, excursions and internship... Not to mention your individual master's thesis, which may be either field or laboratory based and includes governance or policy analyses.
You benefit from the contacts and expertise of not one, but three high-quality Belgian universities: VUB, Ghent University and the University of Antwerp. The biology departments and research groups of all three are involved in developing and maintaining innovative and internationally recognised research programmes, along with a variety of international research networks.
By exploring physical, chemical, geological, ecological and societal aspects, you'll gain insight into the complexity of life and processes in marine environments and lakes, and the skills to study and manage them. Our programme covers management and policy, as well as commercial aspects of aquatic ecosystems and law. With the expertise and experience gained in this master's programme, you'll have the knowledge and capacities to contribute to the most up-to-date forms of education, pure and applied research and policy-supporting assignments.
Find out more about this programme 
The strengths of our Marine and Lacustrine Science and Management master's programme
The world needs you! As pressure increases on natural marine and lacustrine ecosystems, there's a growing need for multidisciplinary experts like you to collaborate on their sustainable utilisation and management.
Research and fieldwork combined. Discover the diversity and complexity of life and processes in oceans, seas, lakes and estuaries through a balanced mix of formal teaching and practical exercises.
Diverse and international team. Different international perspectives are gained thanks to the diverse professional, educational and cultural backgrounds of both students and professors.
This master is recognised as an ICP (International Course Programme). Therefore, targeted and well-developed trajectories are possible in cooperation with Southern partners: applying science and management skills to solve global and local challenges and aligning with the UN's sustainable development goals.
Student reviews of the course
Patrick Mugwano | Alumnus 
"The programme prepares you for a professional career through research, fieldwork, internships, exchange programmes and networking. As a student representative, I've been involved with the International Exchange Committee meetings where I learned how to work with academic professionals from different backgrounds, which improved my communication skills greatly. I am so blessed to be part of the VUB community!"
Dr. Hajaniaina Andrianavalonarivo Ratsimbazafy | Alumnus
"The master of science in Marine and Lacustrine Science and Management has given me the opportunity to be successful in life and has given me friendship worldwide. The courses and practicals have increased my knowledge significantly and extended my connections to the other scientists in my field of expertise. By following the master of science in Marine and Lacustrine Science and Management programme, I also had the opportunity to start a PhD. And since I am a pioneer in my field of expertise in my country, I can look forward to a new career as lecturer at the Malagasy Marine Institute, which will start as soon as I finish my PhD. Therefore I am right to say that the Malagasy students in my home country will also benefit from my training in the master of science in Marine and Lacustrine Science and Management programme."
After graduation
Your ticket to a fascinating career
Our programme is designed to offer strong fundamental and applied knowledge for the scientific research and management of marine and lacustrine systems. It prepares you for an active role in research, policy and management. In other words, it's your ticket to a fascinating professional world and perhaps the start of an international career. The integration of multidisciplinary knowledge is valuable, allowing you to make a significant contribution in various jobs concerning marine and lacustrine domains, anywhere in the world.
Is this programme for you?
Our alumni take the stage
Wondering if this programme fits your interests? What if we told you that we have personal reviews from our brand-new graduates themselves! Get inspired by our own alumni below.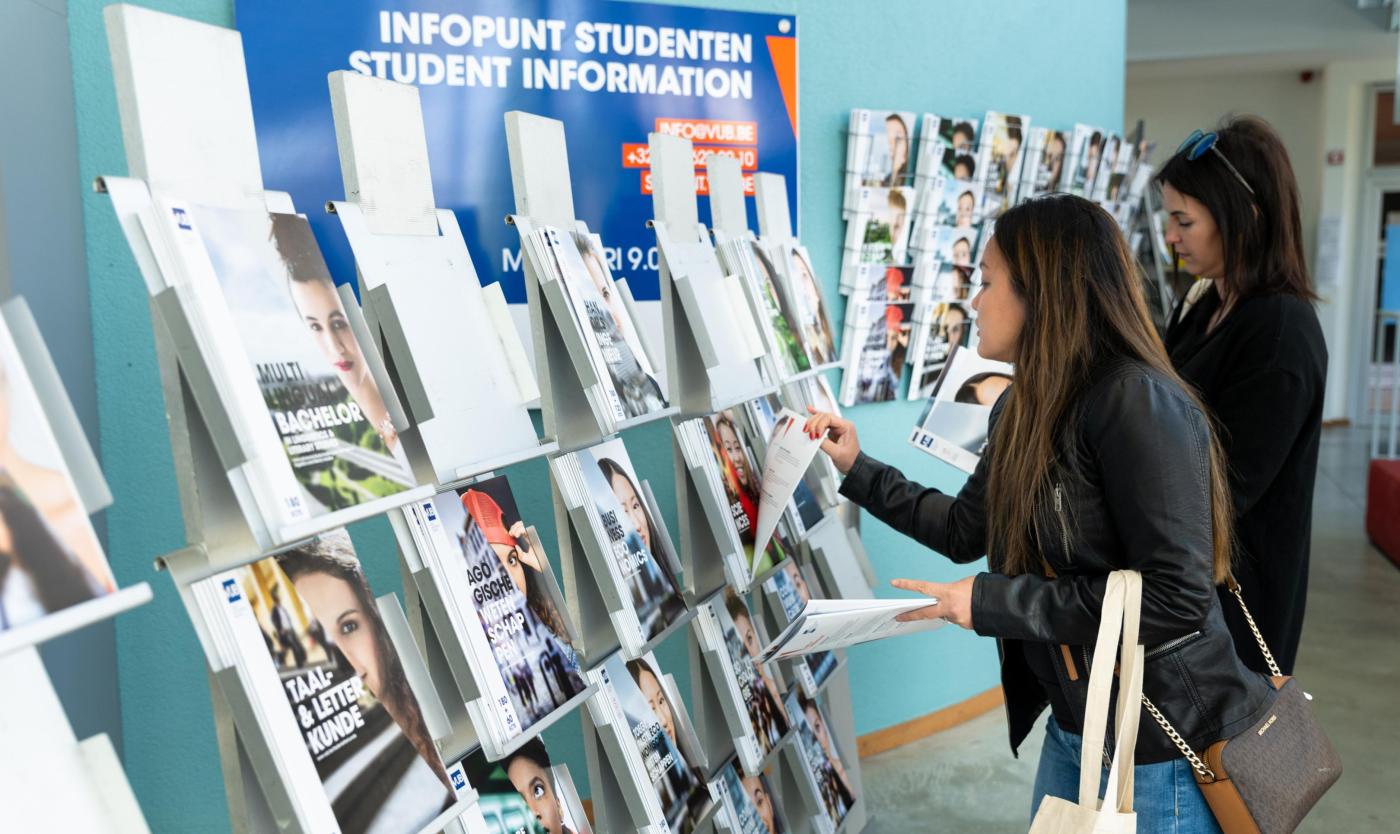 A better idea of the programme?
Would you like to know more about this VUB programme? Take part in our (online) study choice activities. Leaf through our brochure, chat with other students, put questions to our professors in an online info session, read our alumni testimonials or attend an open lecture or info day.