What do you learn in our master's programme? 
With this MSc programme, we combine the research expertise of both VUB and Ghent University, allowing you to tailor your study programme to your interests.
Your first task? Select which one of our three minors you wish to follow: Research, Economy and Business, or Education. Regardless of your choice, you will receive solid training as a physicist and the opportunity to participate in high-level research. Let's get physical!
Find out more about this programme 
The strengths of our Physics and Astronomy master's programme
A wide spectrum of topics
Close connections to renowned research groups, diverse departments and associated universities.
As an inherently international domain, we promote mobility, with exchange opportunities within and beyond Europe.
Our courses are strongly embedded in our ongoing research programmes, (e.g. the IceCube Neutrino Observatory in Antarctica and the CMS experiment at CERN in Geneva) allowing intensive collaboration with scientists and the opportunity to develop and improve your scientific skills.
Student reviews of the course
Jan Kunnen | Alumnus 

"I had the opportunity to spend the summer between my two master years at the central IceCube-lab in Madison, Wisconsin. IceCube is a neutrino observatory located at the geographic South Pole. When neutrinos interact with the ice, they produce electrically charged secondary particles that in turn emit Cherenkov light, as a result of travelling through the ice faster than light travels through ice. The IceCube sensors collect this light, which is subsequently digitised and time stamped. This information is converted into light patterns that reveal the direction and energy of muons and neutrinos.

For my master thesis I was very actively involved in the dark matter research the Brussels IceCube group is doing. I searched for an excess of neutrinos from the direction of the sun, as that could point to a dark matter population in the sun. Unfortunately, no neutrino excess from the direction of the sun has been seen yet, so the search continues!"
Saskia Demulder | PhD student 
"Doing a PhD enables me to combine creativity - exploring new and existing concepts - and engaging challenging problems. For my research, I am exploring models in string theory that have the attractive property of being very symmetrical. Just like a round and even sphere has more symmetry to it than any random, often uneven, stone you pick up. For a theoretical physicist, this symmetry opens doors to the ability of computing and thus knowing everything about the world the model describes. Moreover, as a first-year PhD student, I'll first have the great opportunity to expand my knowledge and skills during a Solvay doctoral school that takes place in different cities in Europe. I cannot wait to get started!"
After graduation
Wanted: physicists!
Did you know that physicists are much sought after on the job market? Especially ones that study here! Our graduates are highly regarded in all sectors requiring problem-solving abilities and analytical, mathematical, and ICT skills. In Belgium - like most of Europe - physicists are among the 10 highest-paid professionals. Many doors are open to you - perhaps in scientific research. Why not admit to one of the universities or research institutes to assist in new scientific developments? In industry too, you'll be in great demand due to your broad education in modelling, statistics, and informatics. Choose banking, finance, or pharmaceuticals and your work is likely to focus mainly on risk analysis and modelling. Also in education, you will find many opportunities for work.
Is this programme for you?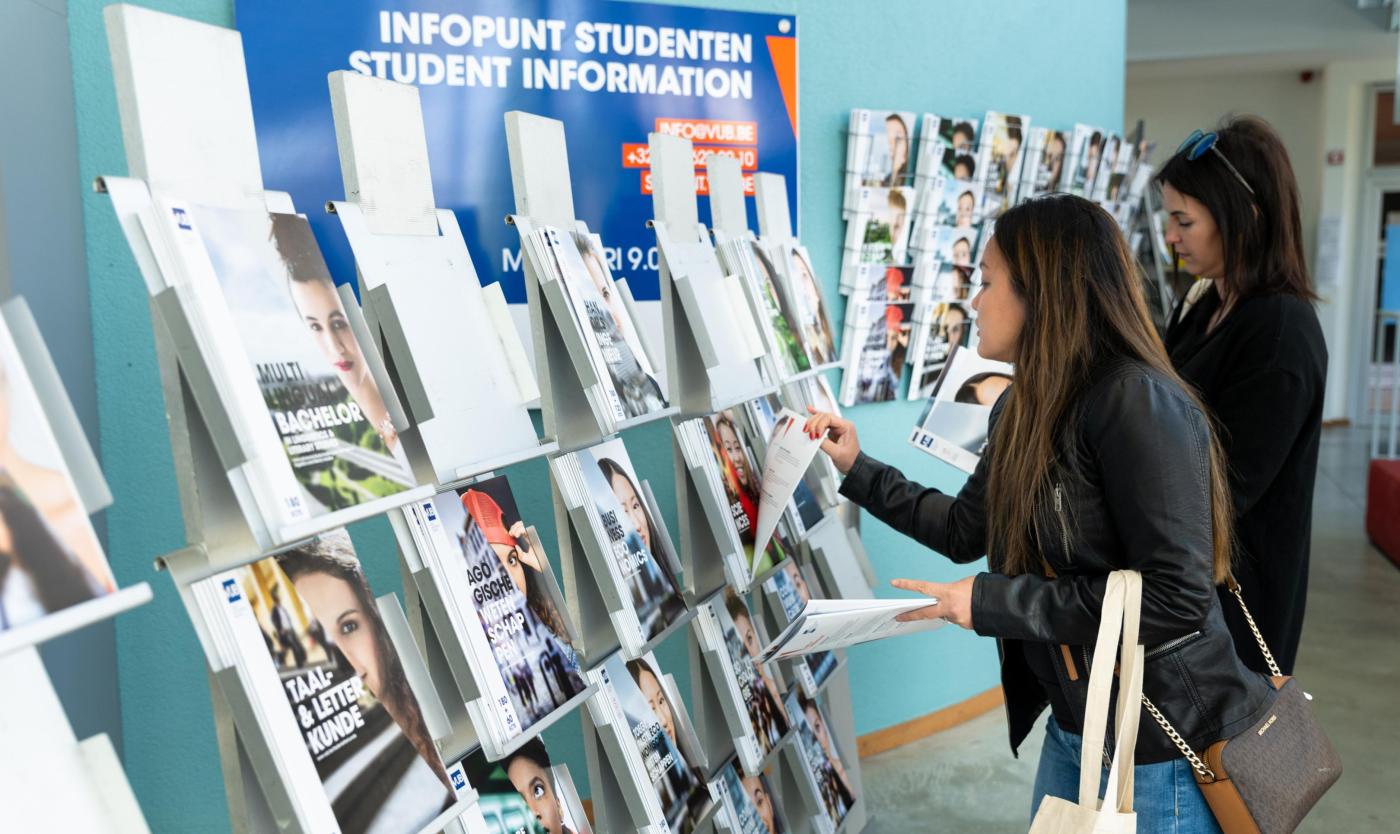 A better idea of the programme?
Would you like to know more about this VUB programme? Take part in our (online) study choice activities. Leaf through our brochure, chat with other students, put questions to our professors in an online info session, read our alumni testimonials or attend an open lecture or info day.