This inter-university programme maintains its own dedicated website: http://masterurbanstudies.eu. Check this website for more detailed information on the curriculum, teachers and administrative staff, admission requirements and fees, and on how to apply.
What do you learn in the master's programme? 
The 120 ECTS curriculum combines the attractiveness of a flexible, modular and interdisciplinary programme that allows you to focus on your own interests within the domain of urban studies, with a common core of compulsory courses to ensure that you develop the necessary urban skills and competences.
Common core
The common core contains a course on Brussels, one on the European dimension of cities and urbanisation, and a number of theoretical courses introducing you to the field of urban studies. By using Brussels as a unique case study in the programme and by organising various site visits in and around Brussels and excursions to cities in Europe, we benefit from our location in the centre of Europe. The common core also contains two courses introducing you to various urban methods and research approaches.
Elective modules and courses
Before starting with the Master in Urban Studies, you are expected to choose two elective modules. The elective modules have a disciplinary and/or thematic orientation: this will allow you to specialise within subdomains of urban studies, while at the same time ensuring interdisciplinary training on the level of the overall programme. You can also choose to replace one elective module with an internship that allows you to gain experience in a working environment relevant to urban studies, such as an NGO, a local government administration, a consultancy firm, a European network, or a research centre.
Find out more about this programme 
The strengths of our Urban Studies programme
A strong programme, thanks to the integration of analytical skills typical for the (social) sciences and the more design-oriented skills of planning and architecture.
As a unique city in the heart of Europe, there is nowhere better than Brussels to explore the field of urban studies.
Multiple elective modules incorporating all kinds of disciplines allow you to pursue your particular interests.
After graduation
During your MSc in Urban Studies, you will be trained to analyse, understand and propose solutions for urban problems (planning, project management, scenario research), work in a multidisciplinary team and adopt a critical attitude. This will open opportunities for you to work on urban problems in both the private and public sectors. There is no general profile of urban studies graduates, as the wide variety of geographic and disciplinary backgrounds, skill sets, and personalities leads to many different paths. Job profiles after graduation range from architects and planners to communications specialists and project managers, consultants and analysts, researchers and teachers, and activists and community organizers. Our graduates find or create jobs both in the public and private sectors, from government administrations to companies to nonprofits and NGOs. Various graduates continue their studies after the MSc in Urban Studies, either by pursuing doctoral degrees or another master's degree to further develop specific skills.
Discover the many opportunities
Our alumni take the stage
Wondering if this programme fits your interests? What if we told you that we have personal reviews from our brand-new graduates themselves! Get inspired by our own alumni below.
Is this programme for you?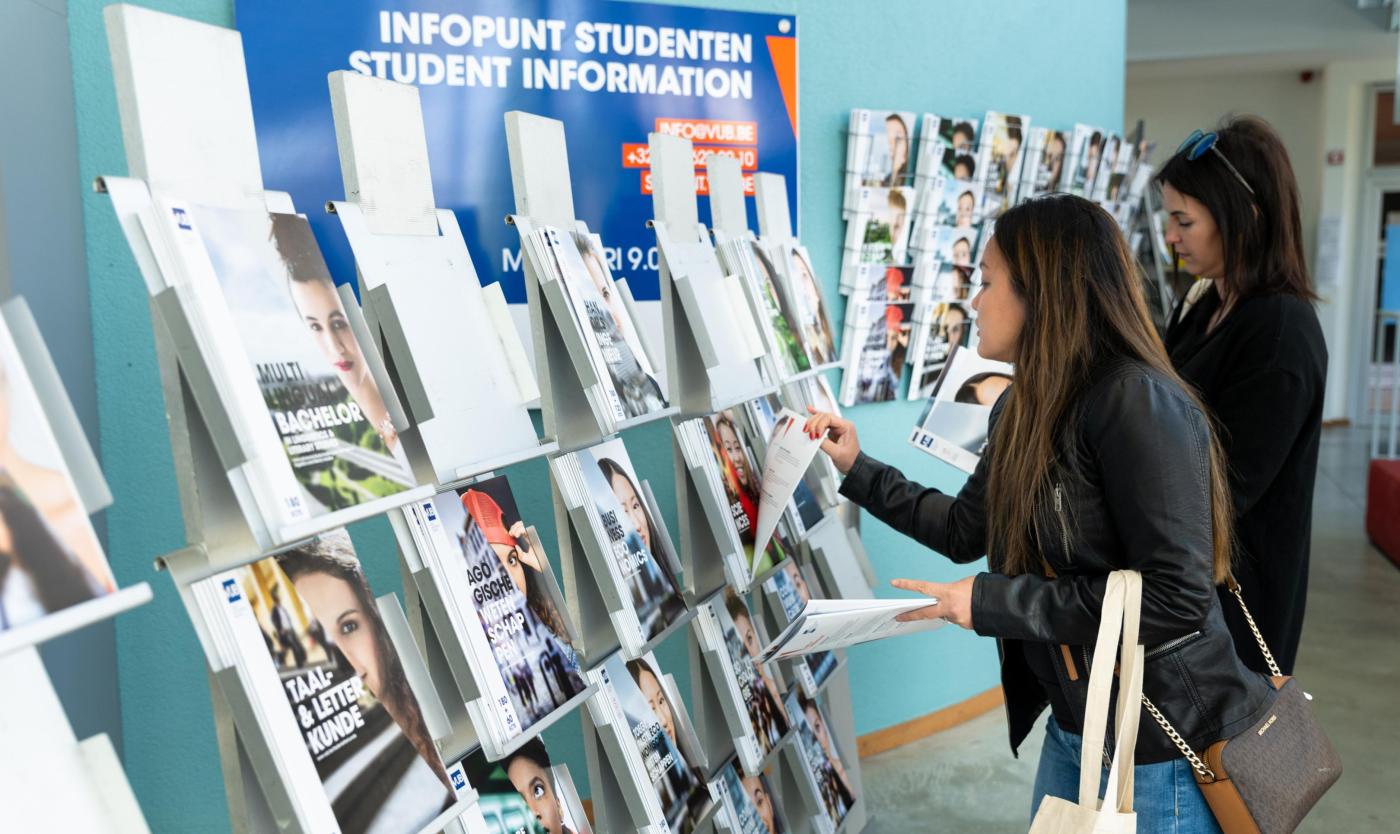 A better idea of the programme?
Would you like to know more about this VUB programme? Take part in our (online) study choice activities. Leaf through our brochure, chat with other students, put questions to our professors in an online info session, read our alumni testimonials or attend an open lecture or info day.