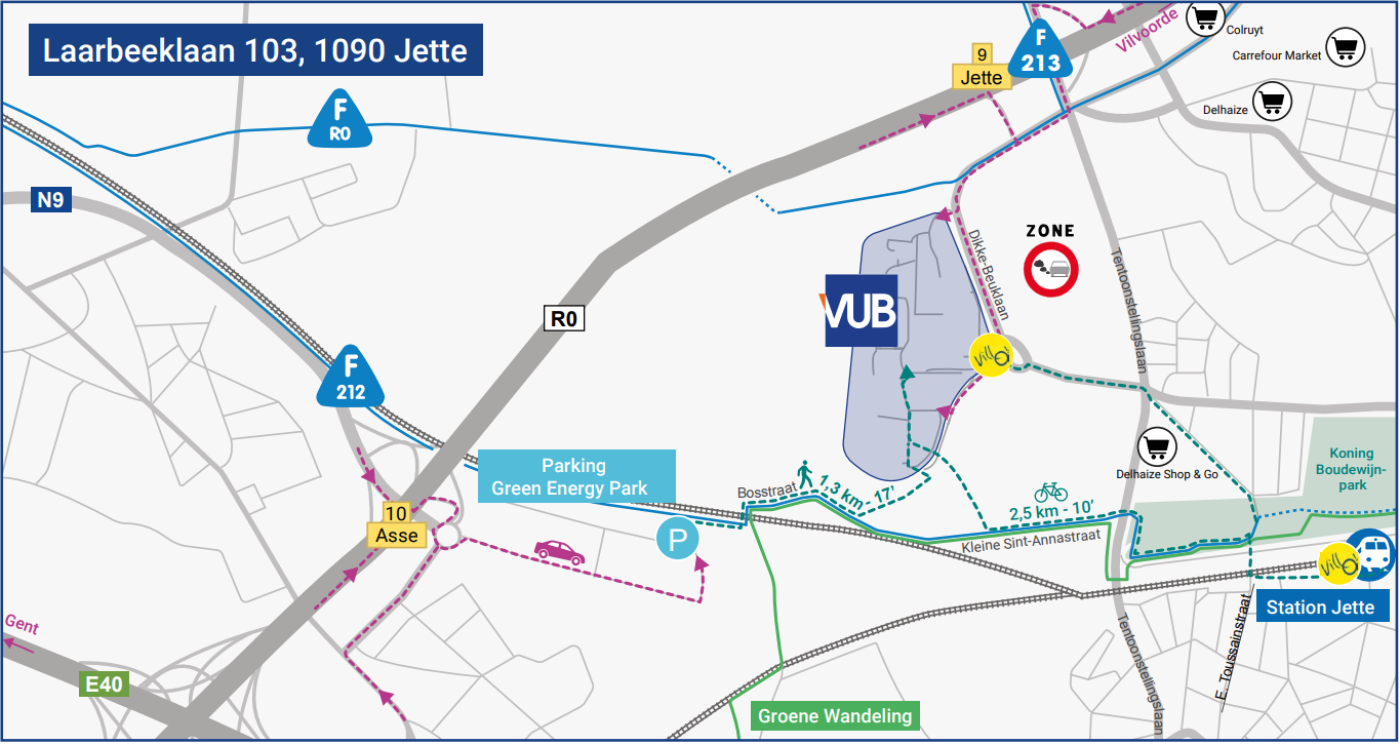 Directions
You can get to the VUB Health Campus in Jette by bike, public transport and car. You can reach the centre of Brussels, the capital of Europe, in less than 20 minutes by public transport. An overview of the different ways to get to the VUB can be found via the directions below and on the multimodal access plan.
An open campus for all
As VUB, we swear by values such as openness and connectedness. Our campuses are therefore freely accessible to our students, staff and visitors. In this way we emphasise our open character as a free university and at the same time strengthen our bond with the city of Brussels and its residents. As everywhere in public spaces, certain rules do apply – this way campus life remains pleasant for everyone.