What do you learn on the bachelor's programme? 
Diversity is the name of the game - in the world and in this bachelor. Together with students from all over the world, you'll acquire different perspectives, in two contrasting cities. At Ghent University and the Vrije Universiteit Brussel. A broad foundation in sociology, political science and communication studies, during which you'll master key research methods, such as statistical analysis, interviewing, participant observation and content analysis. Plus a wide range of problem-solving skills. In theory and in practice. 
You will spend the first two years together with all students. In year three, you choose the discipline in which you are keen to specialise: Sociology, Communication Studies or Political Sciences. These are also the specialisations from which you can choose to explore further in a master's programme.
Find out more about this programme 
The strenghts of our Social Sciences bachelor's programme
You benefit from a truly problem-centred curriculum, in which theory and practice are combined.
You enjoy a refreshing and valuable interdisciplinary approach, giving the opportunity to discover complex social, political and communication matters from many angles.
You experience the best of both worlds: cosmopolitan Brussels and beautiful Ghent. You benefit from being a student at two universities. Armed with two student cards, you can make use of the sports facilities, libraries, student restaurants in both places. Not to mention twice as many opportunities for an exciting nightlife. The two cities are well connected by train, so you can also enjoy cultural activities wherever you fancy.
New from academic year 2023-2024 
If you start your first bachelor year in 2023-2024, the following new rules will apply:
You will be required to enroll for the standard track (usually 60 ECT credits) of the first bachelor year. It is possible to request an exception if:
You have already obtained a Bachelor's or Master's degree.
You are in a special situation and you are eligible for the Reflex-statute.
There are exceptional circumstances.
You will have to pass all courses of the first bachelor year (standard track) in two academic years. If, after two academic years, you do not pass your first year bachelor's programme, enrolment in the same programme will be refused at all universities in Flanders.
Still have questions? Do not hesitate to contact the study path supervisor of your desired programme.
Student reviews of the course
 
Aino Amanda Anttila | Student Social Sciences
"The international nature made our discussions far more interesting and thought-provoking, and I believe that has made us more inclusive and understanding of one another."
 
Pooja Thomas | Student Social Sciences
"It's the programme environment that makes it worth it. This level of diversity (of thoughts, opinions and jokes!) is very difficult to find at any other university."
 
Jozefien Maria Dierynck | Alumna Social Sciences
"The professors are great and always available for discussion or to answer specific questions. I am still delighted with the choice I made three years ago and would definitely recommend it!"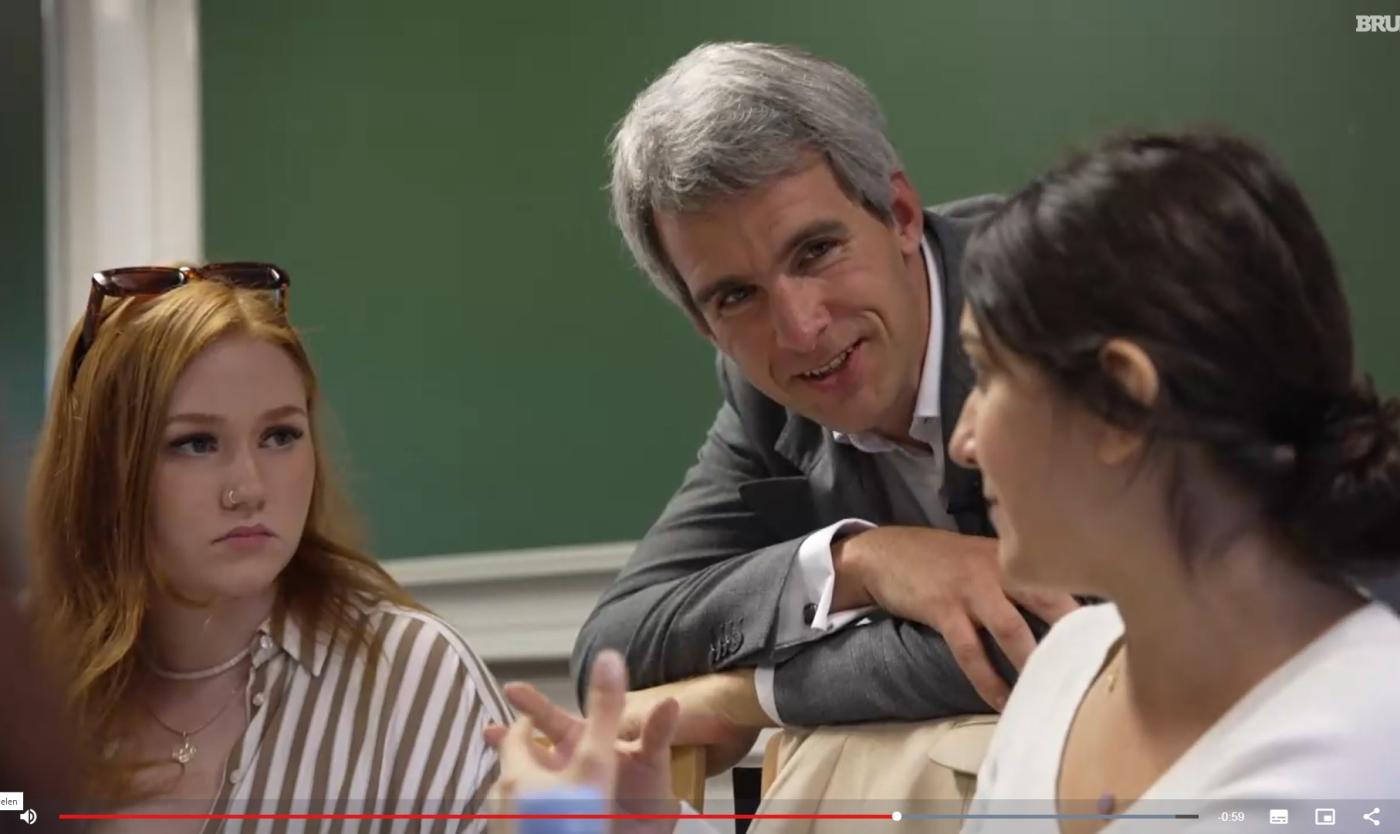 In the news
It's not easy to be optimistic in times of wars, famine and one crisis after another. Or is it? It's a question on the minds of VUB professor Jonathan Holslag and his Social Sciences students. Watch the full feature on BRUZZ. 
After graduation
With social sciences you're a step ahead to enter a diverse range of international careers, or take an important step towards a master or internships worldwide, building on your specialist subject.
Is this programme for you?
Still undecided? Chat with one of our students!
Is it difficult? What are the exams like? What are the professors like?
Chat online with students from the bachelor's and ask them all your questions about the programme!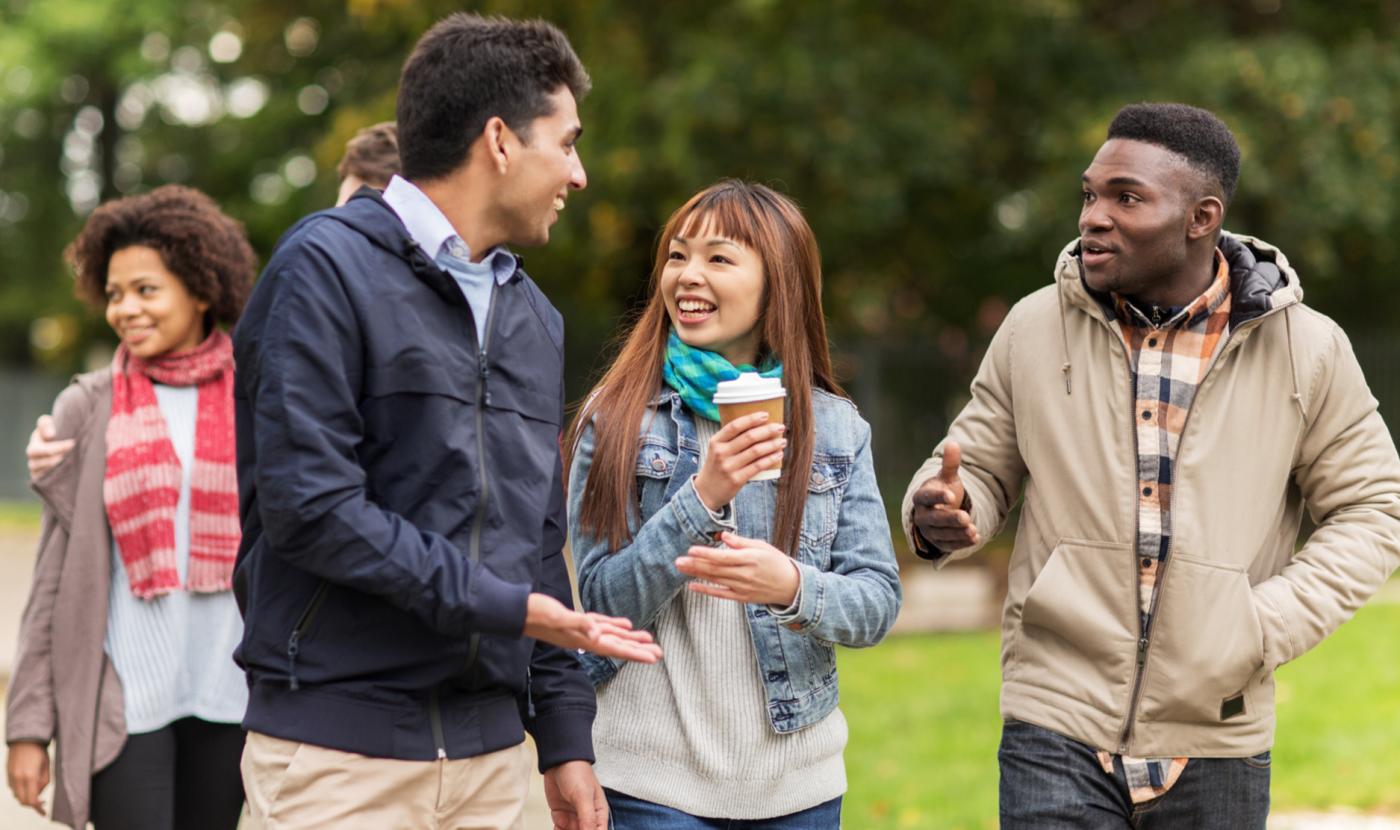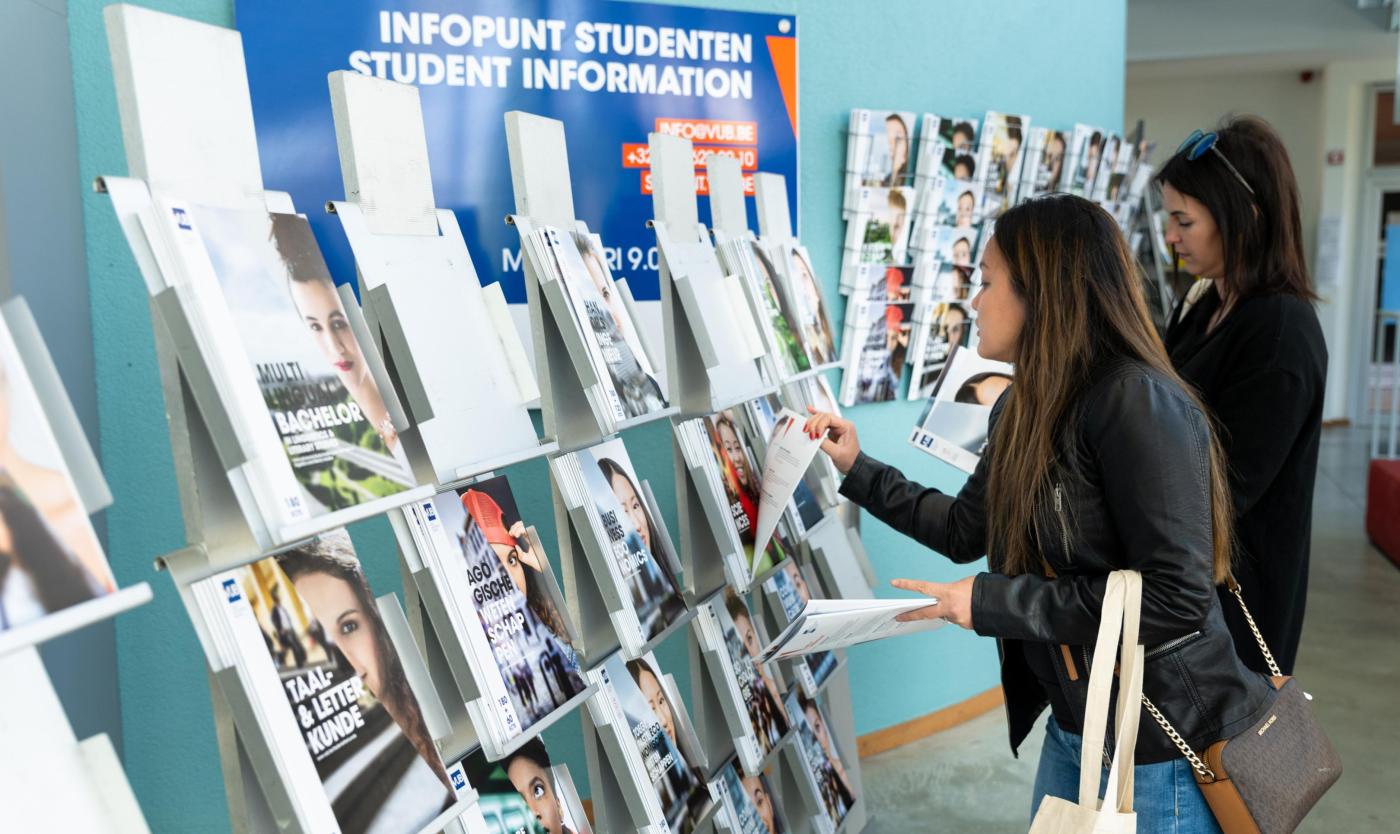 A better idea of the programme?
Would you like to know more about this VUB programme? Take part in our (online) study choice activities. Leaf through our brochure, chat with other students, put questions to our professors in an online info session, read our alumni testimonials or attend an open lecture or info day.