After graduation
Social Sciences is a broad field of study. With a bachelor's degree in Social Sciences you have several options for the future. You can further your knowledge of Communication Sciences, Sociology or Political Sciences by taking the master's programme (or a master's in another discipline at VUB or Ghent University). Or you can go straight into the labour market and take a job as a social scientist for one of the many international political, social or media companies based in Brussels, the heart of Europe. The opportunities available to you are almost endless.
What have you learnt?
The bachelor in Social Sciences involves much more than learning theories. As part of an interdisciplinary approach, in which we start from a problem-centred curriculum, we focus on qualitative and quantitative methodologies and consider the global perspective. In this way, we marry theory to practice.
What does that mean for you? The programme gives you a toolbox of essential skills. You get a broad foundation in sociology, political science and communication studies, while mastering key research methods such as statistical analysis, interviews, participant observation and content analysis. And you come away with a wide range of problem-solving skills. Whatever your future path, the knowledge, attitudes and skills you acquire (data interpretation included) are of true value in tackling the world's social complexities in our data-driven world.
Whichever path you choose in the future, the ability to interpret data effectively will be truly valuable. That's why we focus on qualitative and quantitative methods, and consider the global perspective. As a social scientist with European aspirations there's no better place to be than here. In Brussels, at the heart of European and international political, social and media organisations, the opportunities for your future are almost endless.
Further study
Master of the universe?
Not quite! It's a big universe. However, Ghent University and VUB are both acclaimed universities and well placed on international rankings. Our combined bachelor's programme is internationally accredited. So, after your diploma, you'll be able to continue with a wide range of master's programmes worldwide. Here's a list of the many possibilities.
What professions will it allow you to enter?
The bachelor in Social Sciences is a wide-ranging programme, and it opens up a broad range of job opportunities. During the programme you will have the chance to select a specialist discipline: Sociology, Communication Studies or Political Sciences. Later, you may wish to explore this avenue further in a master's degree.
For a social scientist with European aspirations there is no better place to be. Here, in Brussels, at the heart of the European and international political, social and media organisations, your opportunities are almost endless. Alternatively, why not pursue an academic career by taking one of the English-speaking taught master's programmes at Ghent University or VUB? And, of course, yet another smart move is to get a PhD.
Curious about the job opportunities in your subject? Read the career stories of our alumni with master's degrees in...
Are you aware that VUB sometimes looks for social scientists?
That's right! You can build an exciting and meaningful career as a sociologist, political scientist or communication specialist here at your alma mater. As a large organisation we look for very diverse profiles.
Join our community of former students
On graduation from VUB, you become part of a unique network of 75,000 former students (known as alumni) who are ready to build a better future. We exchange as many experiences, ideas and other forms of knowledge as possible to stand stronger together in our jobs, our lives and the world outside. Did you know we have a dedicated group on LinkedIn exclusively for Social Sciences alumni? Join the group today and take your first step towards amplifying your professional journey and get in touch with fellow alumni.
So, besides strengthening your position on the labour market, a VUB diploma gives you a network you can build on to realise your professional ambitions and make a difference in the world. Do you need more reasons? We list more below for you.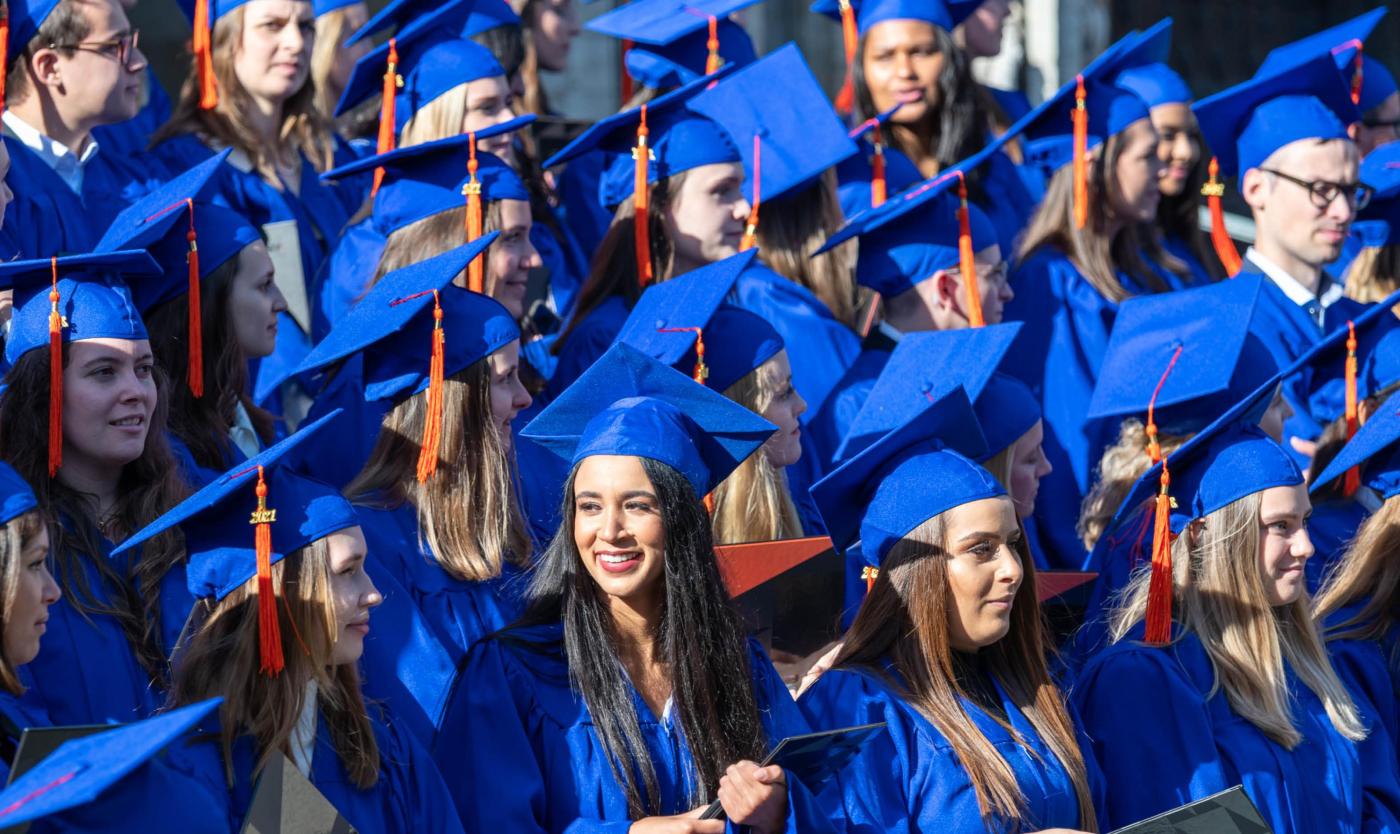 ... it's worth it!
Benefits on and off campus - A BasicFit annual subscription at half the price, student rates in the Resto... : being a former student pays off with a digital alumni pass.
Help with job applications - It is sometimes hard for young alumni to find their way on the labour market. We help you get off to a flying start.
Networking - Join your faculty or study-programme alumni association and keep up to date with the latest networking events and developments in your field.
Career inspiration - Are you looking for a job that matches your passions? Read the career stories and tips of former students and discover the possibilities per diploma.
Our continuing education - Society and the labour market are constantly on the move. Our continuing education courses keep your knowledge and skills relevant. For a lifetime.