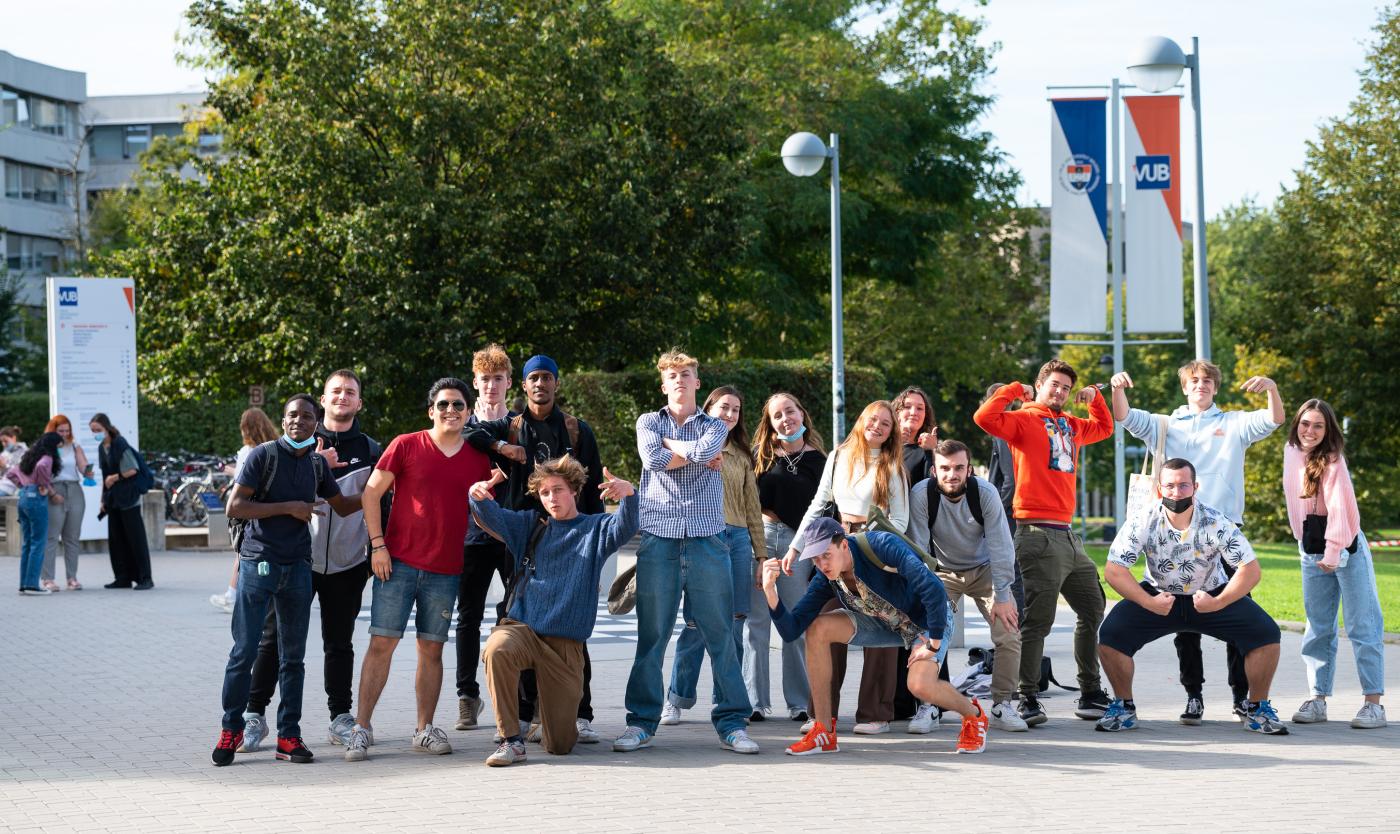 Brussels is the biggest student city
With more than 86,000 students – that is almost a quarter of all the students in our country – Brussels is the largest student city in Belgium. It has some 51 universities and high schools. And yet, currently 'only' 1 out of 24 residents is a student, compared to 1 out of 2.5 in Leuven. Brussels is also a world city, where you can blend into the crowd. In brief: you get all the benefits of a university city, plus those of a bustling metropolis. 
And you won't have to worry that you are the only Dutch-speaking student here. More than 1 out of 4 students in Brussels are studying at a Dutch language institution, the great majority of which at VUB. 
The world comes together in Brussels
People of at least 160 different nationalities live in our capital city, and in total, the inhabitants of Brussels speak more than 180 languages. So it won't surprise you to hear that every district has its own character. The chic Louizalaan, the impressive Flageyplein and the colourful Matongéwijk are all within walking distance of the VUB Main Campus in Brussels. The VUB Health Campus in Jette is known as the greenest in the country. Jette is famed as a village with atmosphere, in the heart of the city. 
And there is a lot to see and do in the rest of Brussels. Do the tourist thing in the historic centre, go for a drink in the cool Dansaertwijk, get the Mediterranean holiday feel in Vorst or sample folksy Schaarbeek. To discover the world, begin in Brussels!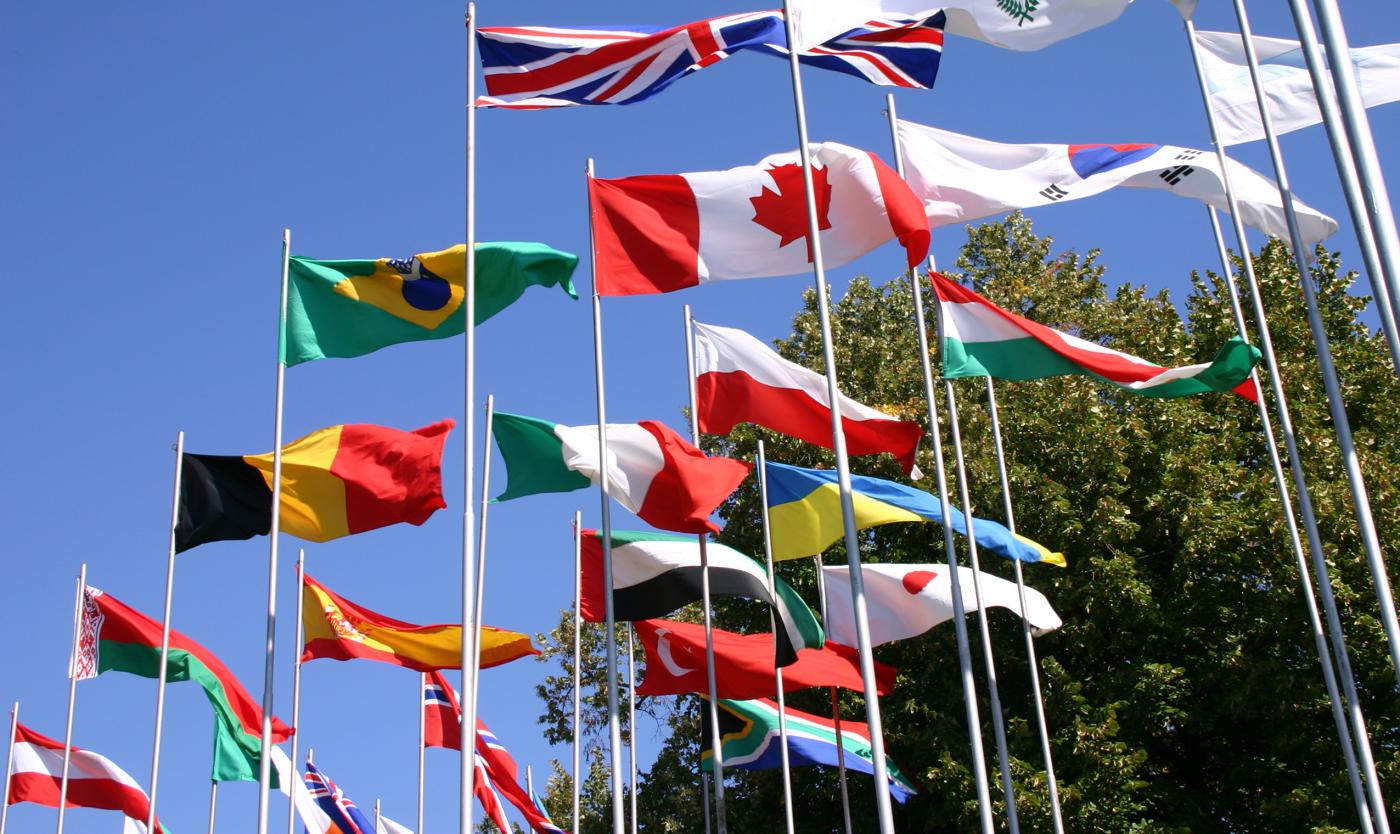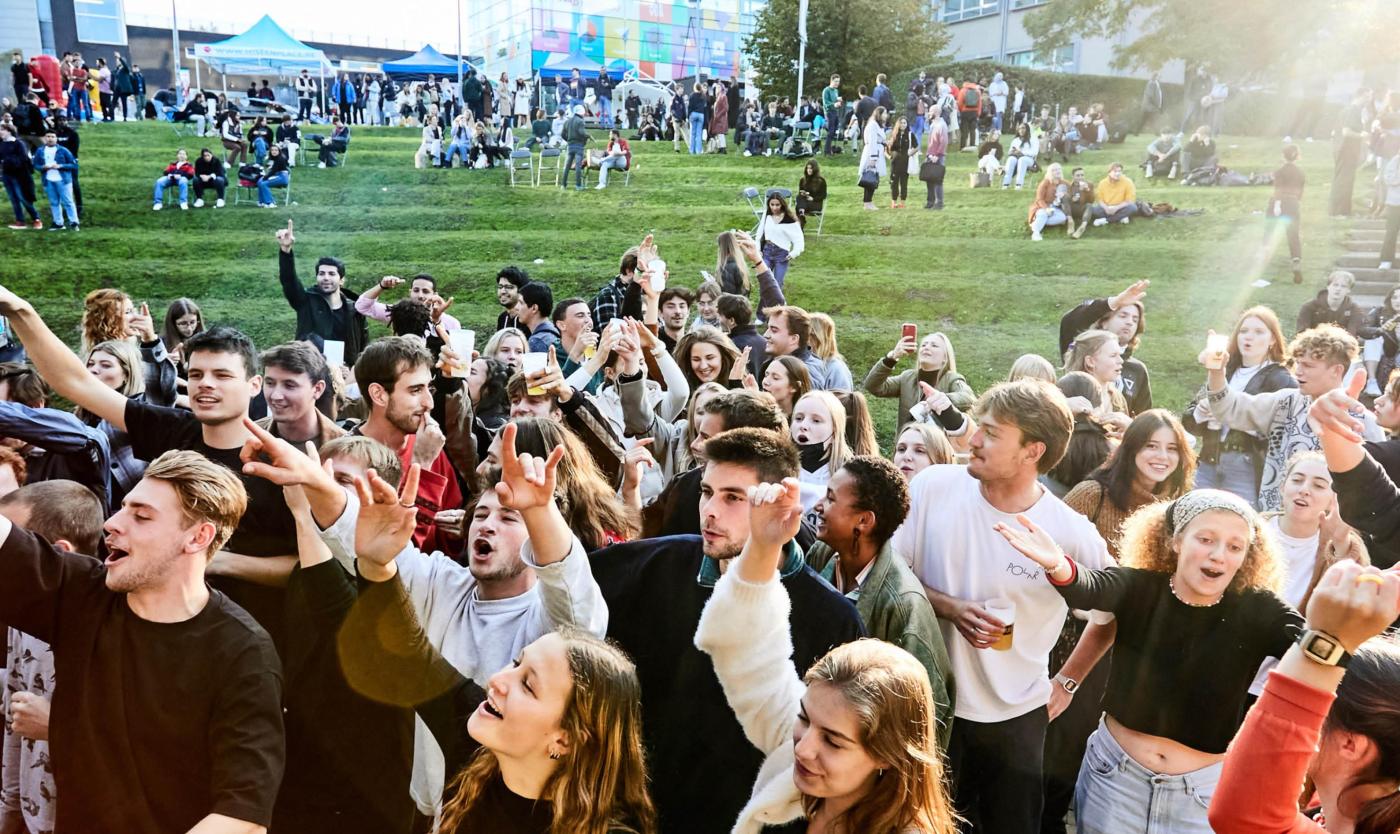 There is always something to do
At the beginning of the academic year, VUB welcomes its students with info sessions, astonishing activities and great parties during the kick-off weeks. Brik, the service desk for city students, organises a welcome festival – Brussel Brost – with live shows and an info market where you can discover all of Brussels' hot spots. 
To be absolutely certain that you don't ever get bored, join one of the many student associations at VUB. They organise excursions, film screenings, sports competitions, singing evenings (cantuses) and parties (TDs). There are faculty-linked associations, but thematic and regional associations too. Something for everyone! 
You will find everything you need on our campuses - restaurants, sandwich bars, an athletics track, sports halls, party venues and student rooms - but there is so much more to do in Brussels. Whether you're looking for the best French fries in the city, a quiet place to chill in the park or a new museum. Brik has gathered all the great places in Brussels on a super-useful website with tips provided for and by students. 
Affordable housing
Brussels is one of the most expensive cities to live in, but thanks to a variety of student housing projects, everyone can afford to rent a room. VUB offers 1,540 rooms. An all-inclusive stay from 330 euros a month. The rooms are either on or very close to the campus, so you have everything you need within walking distance. And best of all: no excuses for being late to classes! 
If you feel you've outgrown the campus you can rent a room in down-town Sint-Katelijneplein, the bustling neighbourhood of Sint-Gorikshallen or the cool district of Sint-Gillis. Brik has developed the Mykot room search with more than 4,000 rooms, are all checked against strict quality requirements. 400 of those rooms are managed by Brik themselves. They take care of maintenance and other services, leaving you to enjoy your time as a student undisturbed.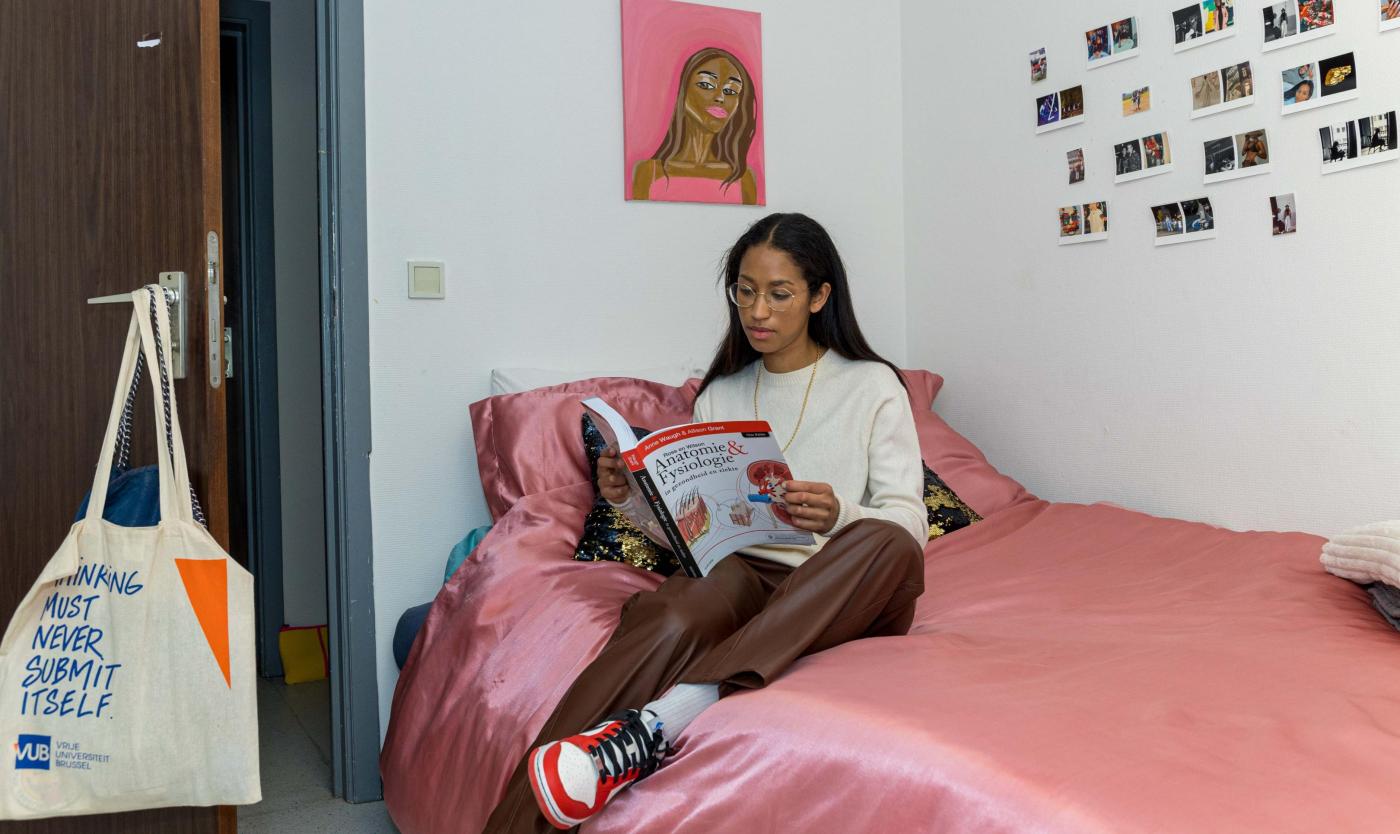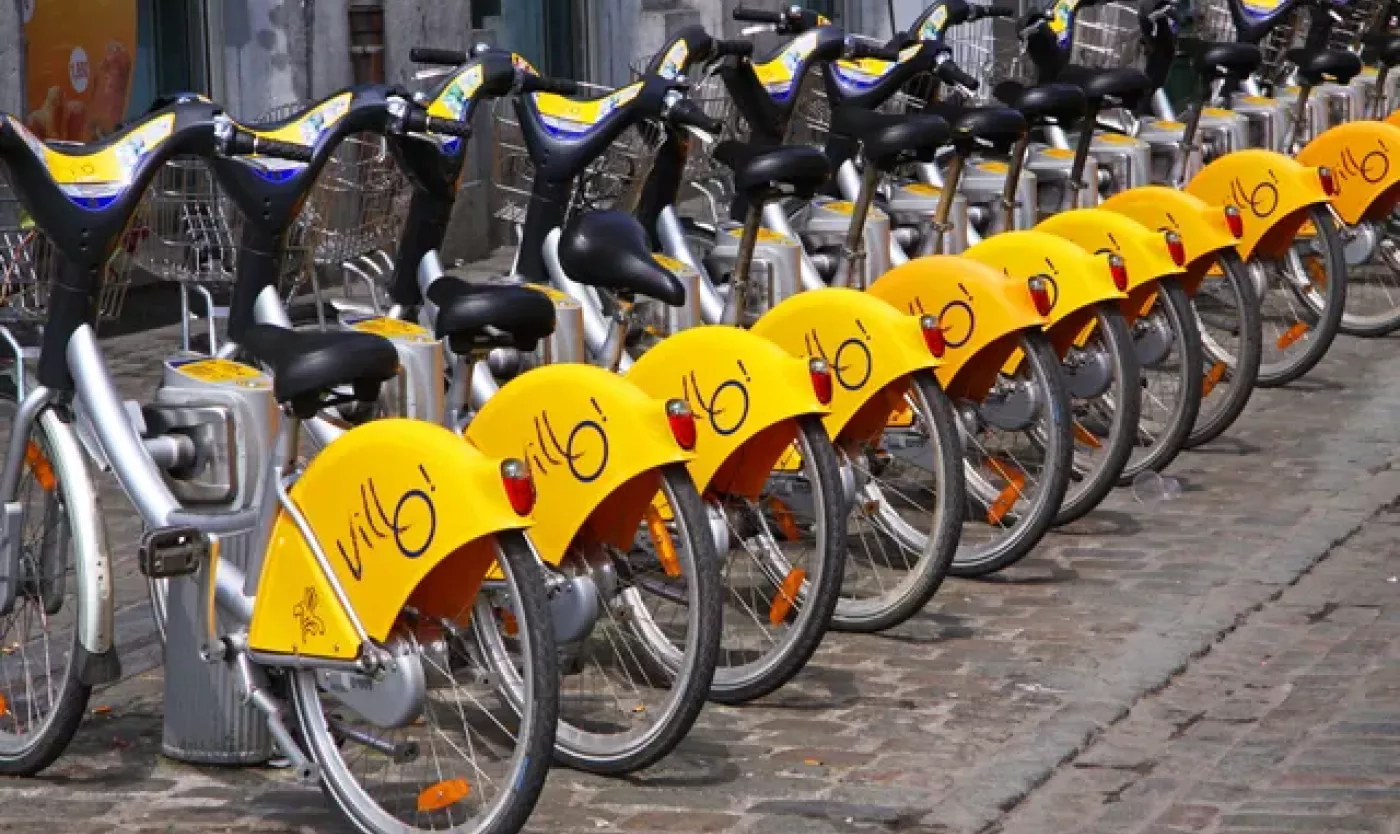 Everything within reach
Brussels is a major city and yet everything is closer than you think. You can cross from one end of the city to the other in just 30 minutes by bike. Cycling is truly on the rise here. There are various options to hire a student bike (including maintenance!). If you don't use a bike every day, then a Villo! subscription could be for you. This bike-sharing system has a station every 450 metres and you can get 50 percent discount via Brik. Public transport will get you from A to B pretty smoothly too. The MIVB runs the city buses, trams, underground trams and metros in Brussels. You can get an annual subscription for students for 50 euros. A bargain! 
Due to Brussels' central position, commuting from home to the campus is not a problem either. By train, you are 10 minutes away from Vilvoorde, a quarter of an hour from Leuven and half an hour from Ghent or Antwerp. Dilbeek, Tervuren, Sint-Pieters-Leeuw and Wemmel are slightly over half an hour from the centre by bus.