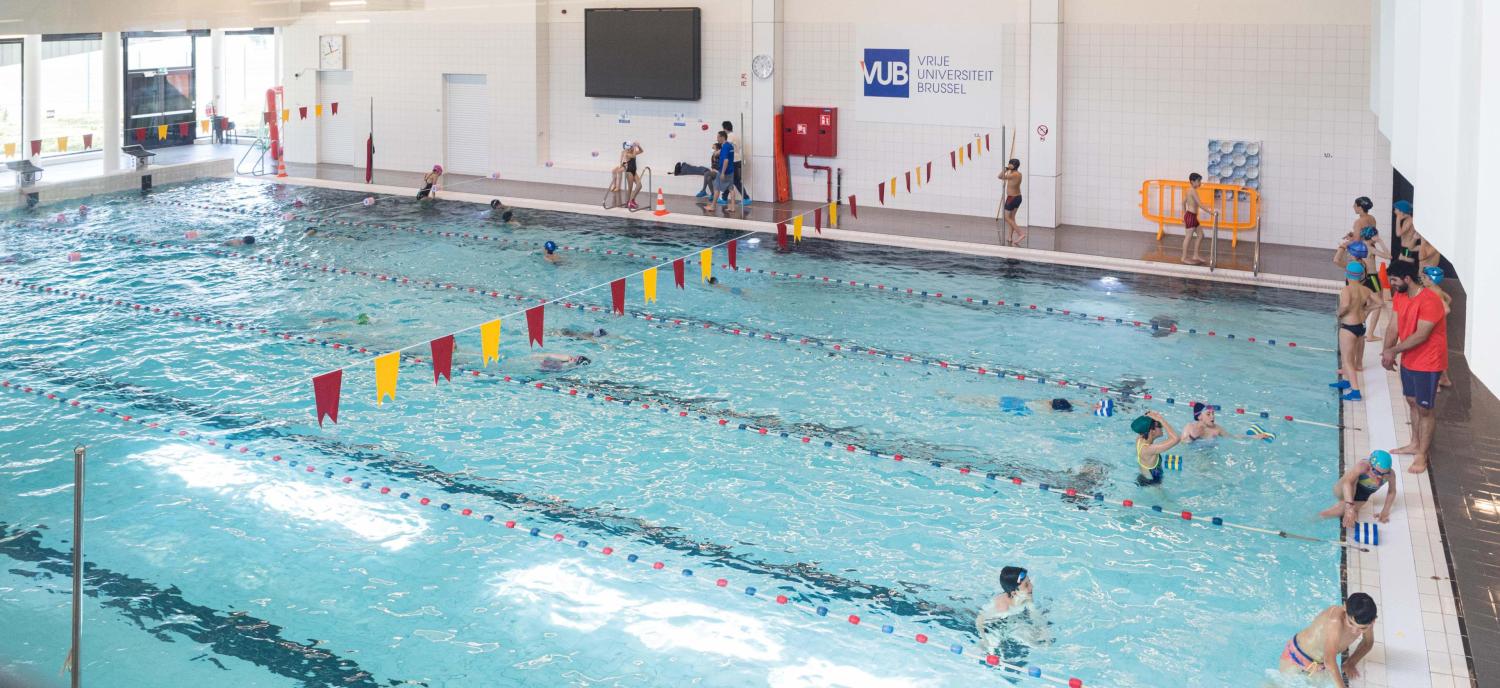 Innovative solutions to save energy
In late 2016 the innovative VUB swimming pool won the Be.Examplary award, which recognised it as 1 of the 10 innovative and ambitious energy-saving exemplary buildings in Brussels.  
Insulation
The compact shape also allows for easy insulation using flakes of recycled paper. The optimal incidence of natural light combined with LED lighting reduces energy consumption even further. 
Heating
A large part of the consumption of a swimming pool comes from the evaporation of the water. Therefore, the VUB swimming pool was fitted with an air-to-heat system consisting of a heat pump for efficient air ventilation and heat recovery. The heat pump extracts the heat from the exhaust air and reuses it to heat the fresh ambient air. The remaining energy that is needed is generated very economically via a cogeneration system, an engine powered by natural gas that produces electricity and uses the residual heat to further heat the pool water and the air. This very economical technology serves as a transition to a completely gas-free heating system by 2050. 
Water use
The new swimming pool is also more efficient in terms of water consumption. The pool areas that are not in use are covered, which reduces water evaporation and heat loss. The rinse water from the filters is purified and 70% of it is reused instead of being discharged into the sewer system. The swimming pool water is also disinfected sustainably with salt electrolysis, which means that fewer chemicals and no preservatives are needed. This benefits the quality of the water. 
Rainwater
The green roofs of the swimming pool building, which feature a combination of mosses, succulents and herbs, collect part of the rainwater. Another part of the rainwater is purified and used in the swimming pool. The overflow from this buffer then finds its way to the pond on campus.
Everyone swims without worries!
The swimming pool also plays a social role: it is accessible not only to the VUB community, but also to schoolchildren from the area and individual swimmers, who are thankful to have an extra swimming pool in their district. The movable floor of the instruction pool is also particularly suited to young children, seniors, and persons with disabilities.
Overview of savings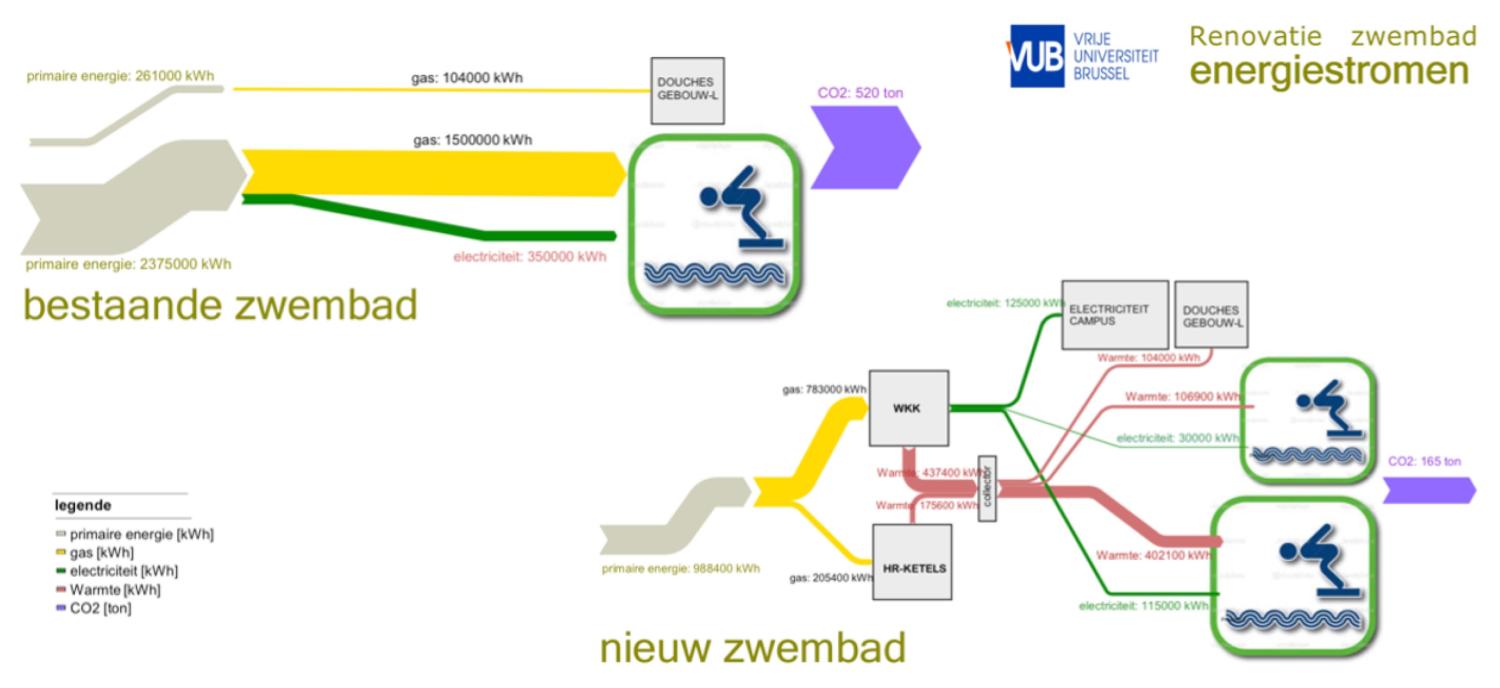 The renovation of the VUB swimming pool was realised with the support of the European Union and the Brussels-Capital Region in the framework of the ERDF 2014-2020 programming (European Regional Development Fund).