What's the difference?
With a credit contract you can enrol to take some separate courses at the VUB. These courses can come from any programme within any faculty and can also be combined. 
An exam contract can be chosen if you only want to take the exams. This means that you cannot participate in educational activities such as classes. 
Admission criteria credit contract
A secondary education diploma is required for admission for a credit contract.
You'll also need a positive learning account.
Attention! If you deregister from a course under the credit contract or stop the credit contract, you will not receive any learning credit in return.
Admission criteria exam contract
To be admitted to an examination contract, you must at least have a secondary school diploma.
Apply for a credit - or exam contract
How to apply for a credit or exam contract? Do not forget to submit your application on time! Your deadline differs depending on your degree (Belgian or foreign).
Step 1 - Apply online
Apply via our online application tool. 
On the 'program selection' page, under 'choice of programme', at 'course filter', tick the box 'show the complete list of VUB courses. I am registering based on my file'.
Credit contract
At 'training level', 'programme' and 'course plan' you should choose for 'credit contract'. Please make sure to choose the correct faculty.
Exam contract
If you have been admitted to an exam contract with an intention to:
To get a diploma, sign up for the program for which you wish to graduate.
To obtain credits, sign up for a credit contract: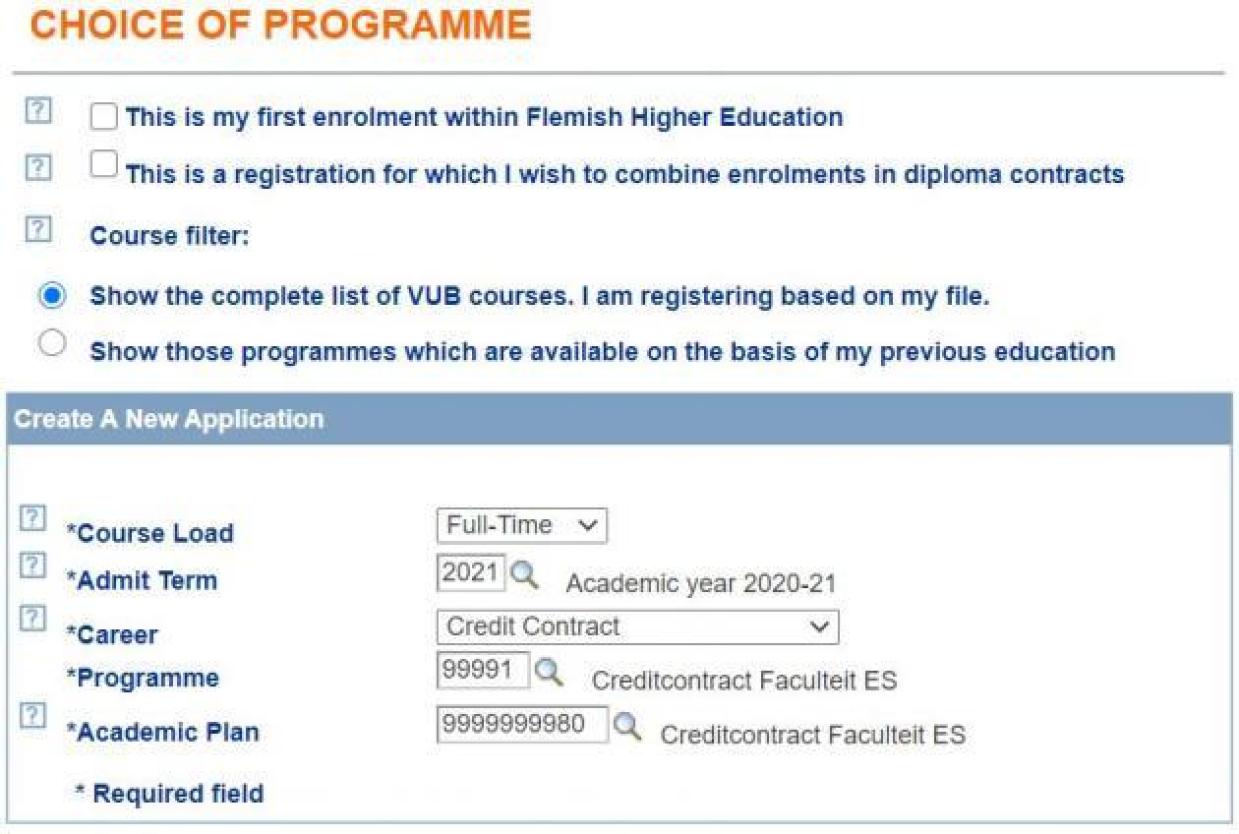 Upload documents
On the page 'document checklist' we will ask you to upload your documents:
 your identity card (front and back side),
your diploma
filled out request form on which you fill out the courses you wish to take
Request form credit contract     Request form exam contract
Specifically for civil servants: also add your proof that you passed the first series of selection tests (cf. attestation Selor, Talent.brussels, etc.).
It is important to find the name of the course, the catalog number, the semester and the faculty. You may find this information in the the course outline. 
Attention! If you want to follow courses from different faculties, you must have a form signed per faculty.
Complete your application and submit your application on the last page by clicking the icon with the checkmark.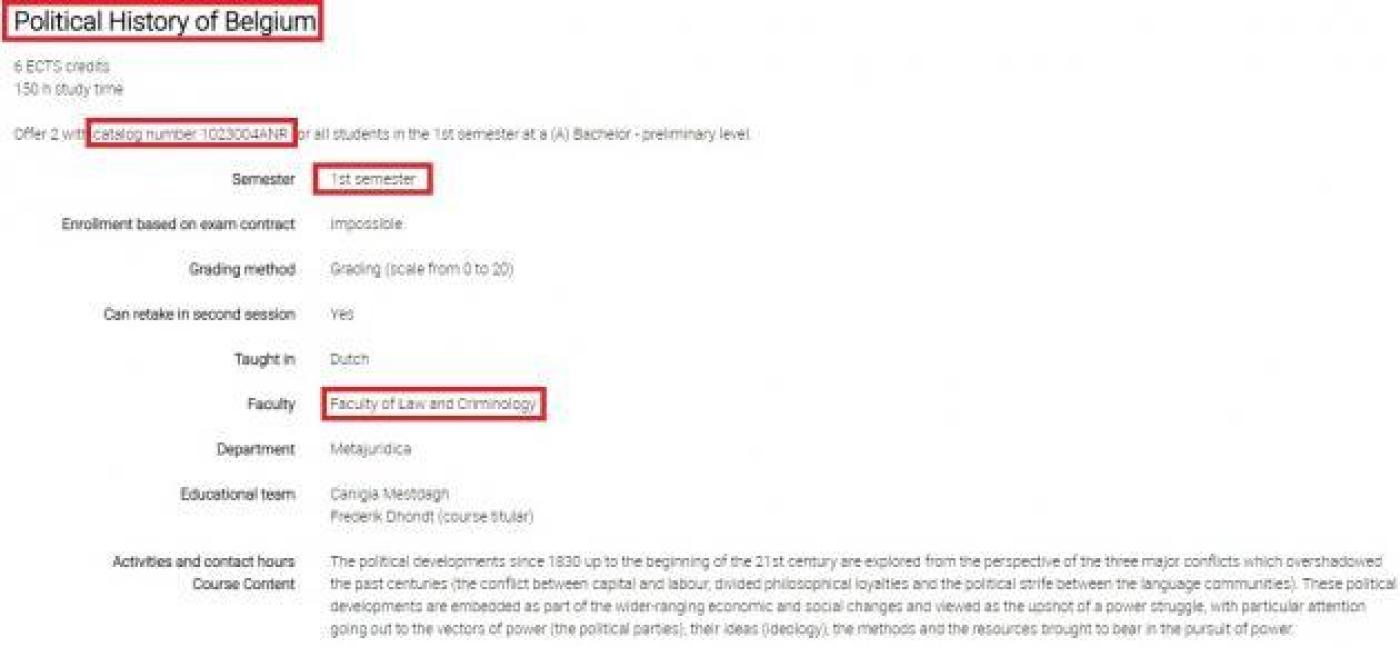 Step 2 - Evaluation faculty
This step is the same for both credit contract students and exam contract students. The faculty evaluates your request and either approves or rejects them. In case of any issues, you will be contacted.
Step 3 - Enrolment contract
When you get permission to register, you will receive a link to the Student SelfService via email. You can then sign your enrolment contract online.
No transcript of records
If you are enrolled with a credit contract or exam contract, you will not receive a transcript of records. You can only consult your grades in Student SelfService. 
You can request a credit certificate (this is a written proof of taking a positive exam). You can address your request for this per email to the faculty that offers the course.
Re-enrollment
Re-enrolling for a credit or exam contract is not possible. You must request permission again every academic year. You can submit a new application for the following academic year via the Student SelfService.