Out together, home together
Arrange with your friends to walk back to your rooms together.
Take care of each other
Has a fellow student had too much to drink? Make sure that he or she gets home safely.
Glass in your hand
Keep hold of your drink, and don't accept drinks poured by strangers.
24/7 security
Feeling unwell or unsafe? Afraid to return to your room alone or with your fellow students? If so, call security. They are on hand 24/7 to ensure safety on campus.
Speed dial
Put the telephone number for security in your phone, so you don't have to look for it when you need it. Install the 112 app on your smartphone. With a click of the icon you will be connected to the police/fire/ambulance. The 112 operator can also see where you are (if your location switched on).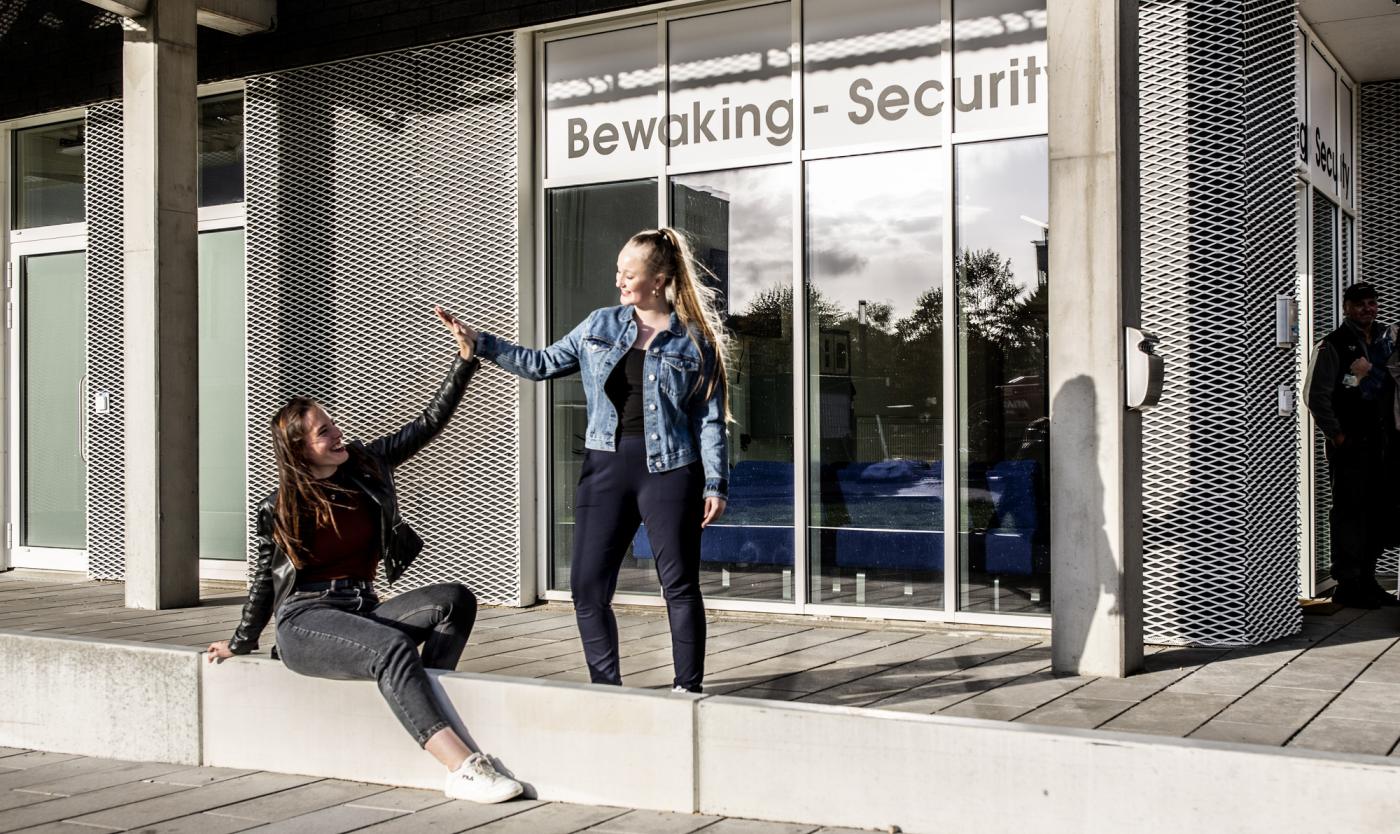 Take a well-lit route
It is better to walk on well-lit streets than to take a dark path or park.
Be alert
Seen someone you don't know having problems? Or noticed something suspicious? If so, contact security.
No means no
Don't let anyone take advantage of you: you can and must say no. You set your own boundaries.
Taxi!
Don't hesitate to go by taxi if you are too drunk to walk or cycle home. It's not too expensive, especially when shared among friends.
If you order a taxi/collecto/Uber, ask the driver if he knows your name before you get in. That way you are certain that the taxi is the one you ordered. If the driver wants to check that you are the person who booked the journey, ask him to confirm your first name and reply with your surname.