Requesting the tent
Student organisations affiliated with the Brussels Student Society (BSG) can submit their request to use the tent to BSG via e-mail. They must do this at the start of the academic year. Final allocation of the tent is done through lottery arrangements. Then, the BSG will apply for the use of the tent at the department Infradesk. You also need to send in the reservation form. Good to know, the maximum noise intensity is 100 dB.
For student organisations that are affiliated with the BSG the price of the tent is as follows:
Complete: € 900 (sound until 5 AM)
Sound and beverage catering stops at 4 AM: € 600
Sound and beverage catering stops at midnight 12 AM: € 450
On the day of the tent party the security guards will check whether the conditions of the safety plan and the floor plan (see below) have been met.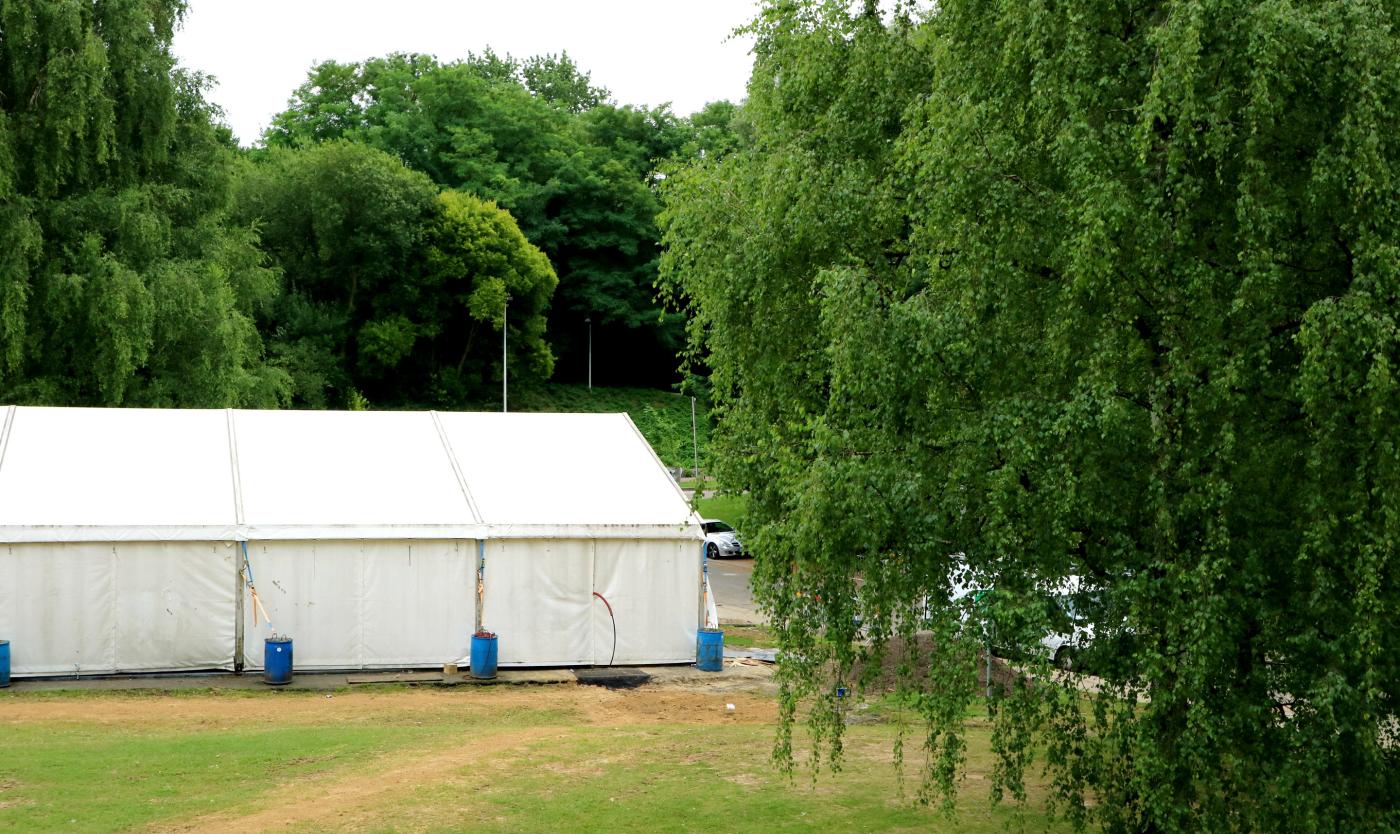 Necessary documents
Every organiser needs to hand in the following completed documents, at least 14 days prior to the planned party, via e-mail to Infradesk.
Rental contract (Dutch)   Safety plan (Dutch)
Floorplan (Dutch)   Volunteer regime (Dutch)
As soon as the request is approved, all other VUB-departments involved in supporting events or parties, will be notified of the plan. This allows them to incorporate the event or party in their own planning and to provide the necessary support for the organisers, if requested. On the day of the event, campus security will come and check if all the necessary measures have been taken.
Request facility services
Facility services offers materials and extra services to those oranising events on VUB campuses. This includes electricity, water, security, trash processing or other logistic support such as tables, chairs and fences.
To request these, send in the filled out form below to Infradesk, and clearly state the name and date of your party in your e-mail.
Request facility services (Dutch) 
After the event
At the end of every event, the tent needs to be cleaned and closed off, on the inside as well as the surroundings.
Security
The organisation of an event requires the presence of a numer of security guards on location. These guards need to be trained to check visitors of café's and dancings. The organiser is responsible for the safety in and around the perimeter of the event. In case of emergency, our campus security will provide help and assistance.