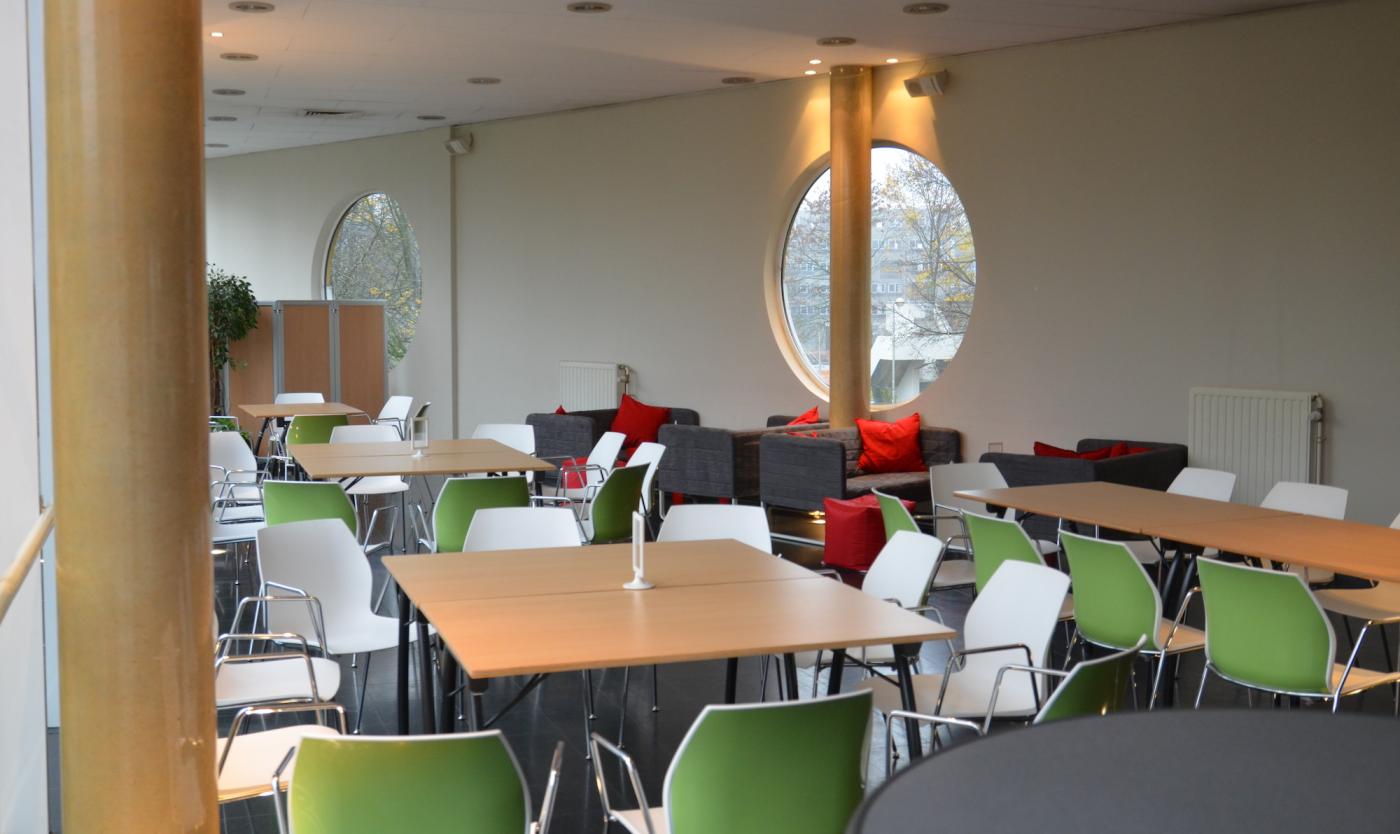 Reservation
You can reserve the lounge for free via this online form.
You will hear whether or not your event can go ahead by the following working day at the latest.
Bear in mind that the lounge is located on the site of the former bowling café. At the moment, the possibilities are a little limited by the technical equipment: you will have to provide everything you need for your event yourself. In the future, this location will be used for lectures, debates, meetings, film evenings, receptions and all sorts of other cultural occasions.  Good to know: the maximum noise intensity is 85 dB.
Regulations
We are able to use Lounge 1090 thanks to our partnership with Basic Fit. In order to preserve that good relationship, we request that you keep the Lounge tidy and clear up after your event is over. What's more, it remains a public space, which is only available during Basic Fit opening hours. Further information and arrangements on the use of the lounge can be found in the user regulations.