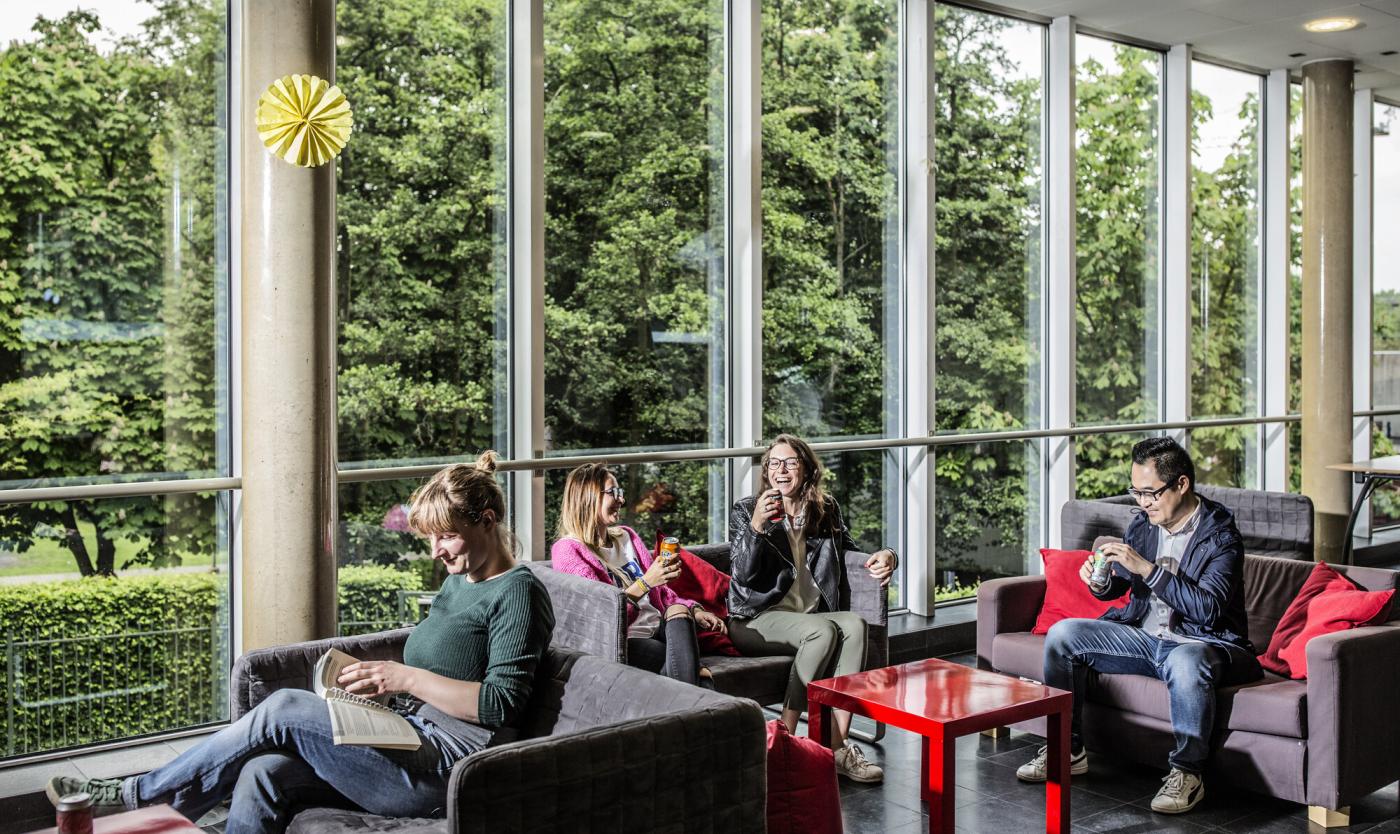 Reservation
If you wish to hire the Loungebar for a public event, you pay € 80. The hire fee for a private event is € 180.
Here, you describe in detail exactly what you are planning and when. Bear in mind that it will not be possible to use the kitchen. You will hear whether or not your event can go ahead by the following working day at the latest. Your reservation is final once the hire fee has been paid. Good to know: the maximum noise intensity is 85 dB.
Regulations
Although the Loungebar is also available for private events, it is a public space and anyone can and will enter. So you have to be careful about what you organise. We also ask you to tidy everything away once the activity is over (cleaning is not necessary). You will find all the information in the user regulations.