When and where?
During the academic year, Language Tables are organised on certain weekdays in the student restaurant in Etterbeek. This is the perfect time to practice your languages with native speakers and to get to know students who speak other languages. Speakers of different languages meet on different days.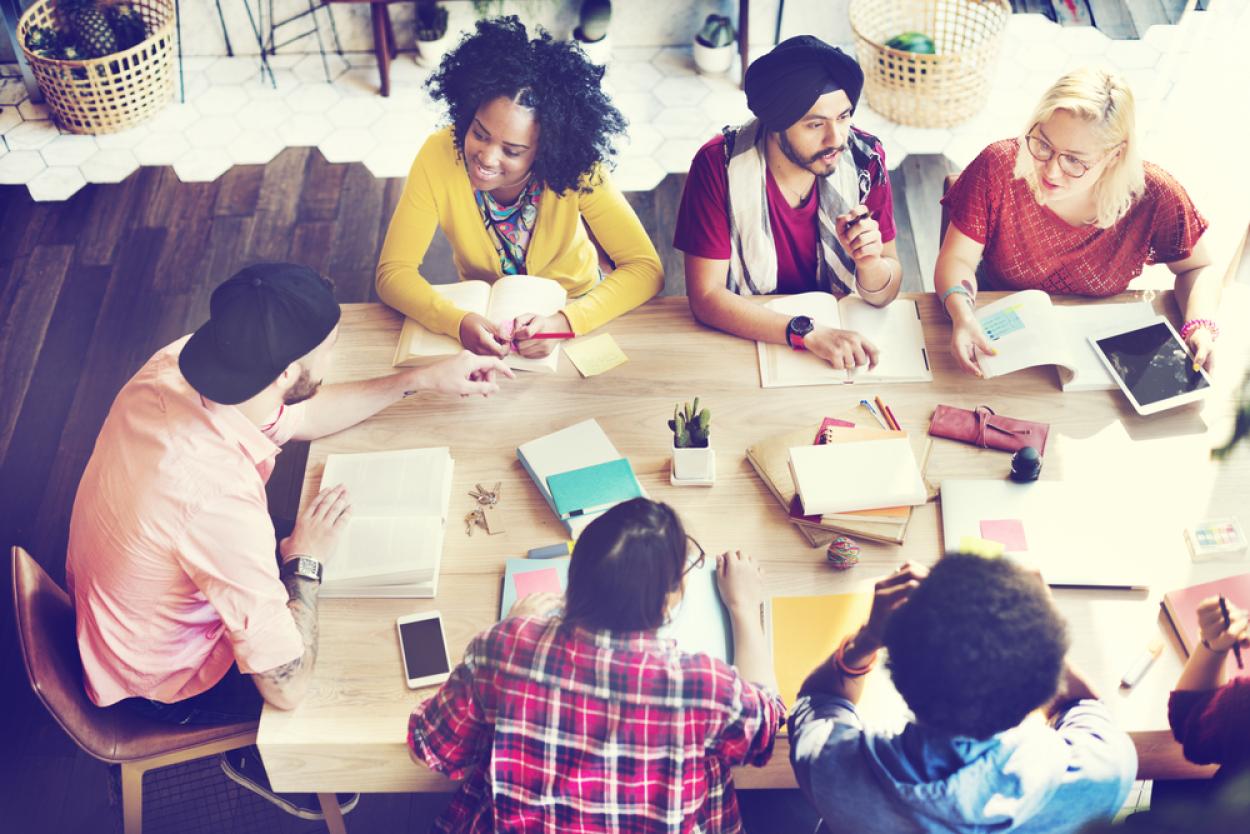 Want to participate?
Just join in! The language tables are situated between the pillars behind the pink seating area - just follow the arrows on the Language Tables posters. Everyone is welcome, whether you are fluent in the language being spoken or only know a few words. No need to register in advance.